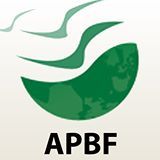 APBF Signs MoU With Educational Institutions To Strengthen Industry-Academia Linkage
(APBF February 13th , 2017) – With a view to strengthen industry-academia linkage and collaborate for joint research initiatives the All Pakistan Business Forum has signed a tri-party Memorandum of Understanding with Institute of Trade and Competitiveness and Pakistan Institute of Development Economics.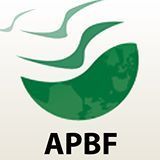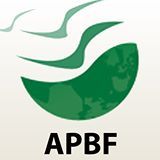 APBF President and CEO ITC Ibrahim Qureshi, APBF secretary general Maaz Mehmood, UMT DG Abid Sherwani and PIDE vice chancellor Asad Zaman signed the tri-party MoU. The Memorandum of Understanding is aimed at conducting capacity building programmes jointly through training and empowerment; by a mutual collaboration between the business community and educational institutions. The APBF would collaborate with these renowned educational institutions for joint research activities and enhancement of capacity building. Addressing the ceremony APBF president Ibrahim Qureshi said that in the developed economies there is a strong linkage between the academia and industry and Pakistan today also needs to adopt that pattern to overcome its multiple issues. He hoped that the PIDE and ITC would contribute to a great deal in closing the leadership gap through training to potential businessmen in areas relating to economy and international affairs.He said that the platform would provide academics and industry the exchange of ideas on the pressing economic and social problems facing Pakistan. The APBF would collaborate and undertake projects to help the industry compete with the challenges faced in the 21st century. All organizations would hold workshops, conferences, symposia and seminars for mutual benefits. He said that the Memorandum of Understanding is a significant step in bringing the institutions/academia and trade, industry together. He said that there is no dearth of resources in Pakistan but it is far behind in the economic race because we have failed to properly tap these resources.Ibrahim Qureshi said the establishment of ITC is aimed at preparing businessman, managers, students, engineers and economic planners to meet the challenges of global knowledge economy and effectively take advantage of global knowledge based competitiveness shifting paradigm by developing a critical insight into global system of production and value creation. Ibrahim Qureshi said that lack of knowledge in our businessmen and economists is causing a huge loss of global trade opportunities and this platform will serve as a mile stone to fill this gap. "Our agenda to discover new markets, access new technologies, build new bridges and strengthen entrepreneurs and entrepreneurship."APBF secretary general Maaz Mehmood, UMT DG Abid Sherwani and PIDE vice chancellor Asad Zaman, on this occasion, said that the agreement among three think tanks would help in finding new solutions of the issues being faced by the trade, industry and economy. They also threw light on ongoing economic challenges and stressed the need for collective approach to bring country out of these problems. They said that APBF, UMT and PID have their own strengths and the joining of hands by the three institutions would bring positive change at the economic front.