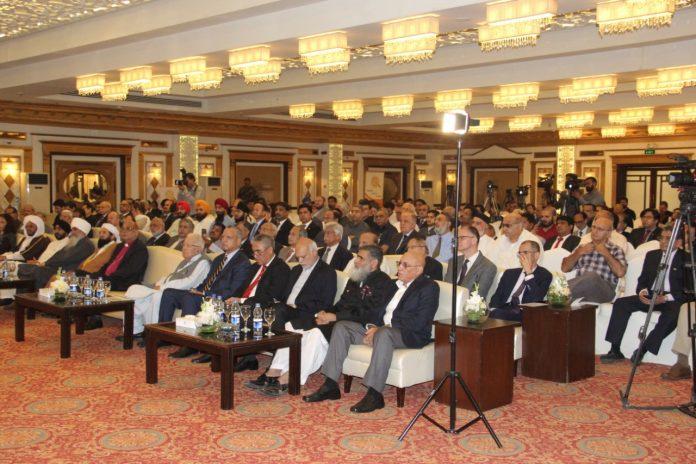 Center for Global & Strategic Studies (CGSS), Islamabad organized a Conference on "Kashmir: Heaven in Ashes" on 5th September 2019, at Marriott Hotel, Islamabad.
The session commenced with the opening remarks and overview of Kashmir situation by Major General Syed Khalid Amir Jaffery HI(M), (Retd), President CGSS who highlighted the grand designs by India which has started to expand its territory since 1947.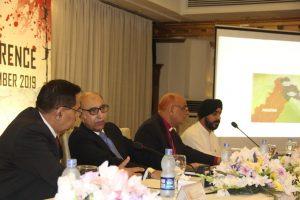 His Excellency Sardar Masood Khan – President of Azad Jammu and Kashmir stated that it is an impression that Pakistan always focused on diplomatic and political means. However, we have fought six wars to liberate the territory of occupied Kashmir which people have forgotten because of distortions in history. Immediately after independence, when Pakistan was a fragile state, it attained military and diplomatic victory. If we can do it then we can do it now. Presently, we also have the armor of nuclear capability. The incident of 5th august was not a sudden development, India has been preparing this sanction for last five years. Article 370 and 35 A is an evil pact that have deprived the Kashmiri people from basic human rights. India has an elaborative plan to colonize the territory by bifurcating it against the will of Kashmiri people and eroding rights for potential future. People are talking about war in the future tense without realizing that we are already in state of war. India has declared war against Pakistan in the form of proxies. India sponsored terrorist attacks in all parts of Pakistan. Pakistan with great endeavor was able to address its concerns at the Security Council with the help of China. International media has supported the people of Jammu & Kashmir and the stance of Pakistan. India may try to convince powerful Islamic nations to give it the status of observer state at the OIC. It is the fundamental responsibility of UNSC to intervene in IOK to relieve the humanitarian pain of people of Kashmir. India only responds to either military pressure or international diplomatic pressure. Modi is incarnation of Hitler.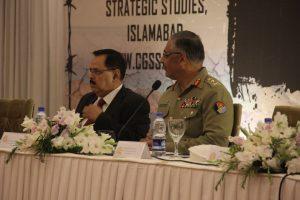 General Zubair Mahmood Hayat, NI (M) – Chairman Joint Chiefs of Staff Committee stated that the fundamental importance is of rule of law, justice, freedom, liberty, human rights, dignity and identity. The event of 5th August was a litmus test for the generations. This issue does not only remains a regional but an international fault line. Unfortunately, brutalities by India has becomes a norm which has turned this heaven into ashes. Indian racist and fascist Government has deprived the people of Kashmiris. India is focusing on manifestation of Hindutva and moving towards Akhand Bharat. Kashmir is the most militarized zone of the world which has now turned into the largest prison and remains the nuclear flash point for the South Asian region. Our neighbors has chosen the path of unilateralism and aggression which Pakistan will not take and fight back. The ideology of Hindutva is dangerous to the core.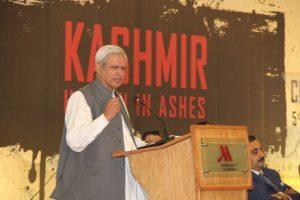 Syed Fakhar Imam – Member National Assembly, Chairman of the Special Committee on Kashmir presented speech on Policy Options for Pakistan to Counter Indian Aggression: Way Towards Peace. He stated that the Indians betrayed in the case of Kashmir. Injustice prevails in Kashmir. We the people of Pakistan must fight for Kashmir unless the issue is resolved. The Indus water treaty is at stake. Modi has extraordinarily fascist and chauvinist mindset. After Modi's election, SAARC has totally put off the table because of his intentions to become the regional hegemon. Plebiscite is the fundamental right of Kashmiris which no one can take it away from them.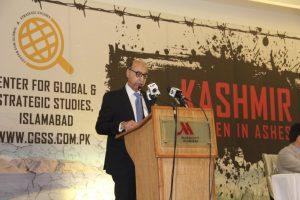 Other participants of the Conference were of the view that we need to bring the P5 countries on one table as it pledged to support India-Pakistan to resolve their issues. Indian, Kashmiri and Pakistan's diaspora all are supporting the cause of Kashmir. The international media is silent over the Indian barbarism and massacre occurring in the Occupied Kashmir. India has created the huge humanitarian crises which have serious ramifications which is part of BJP manifesto. Pakistan has to step up its diplomatic, moral and material support to Kashmiri people. If we want to achieve different results, we have to do something practical.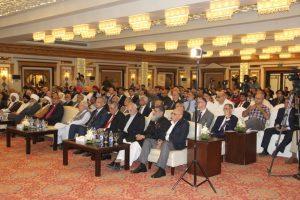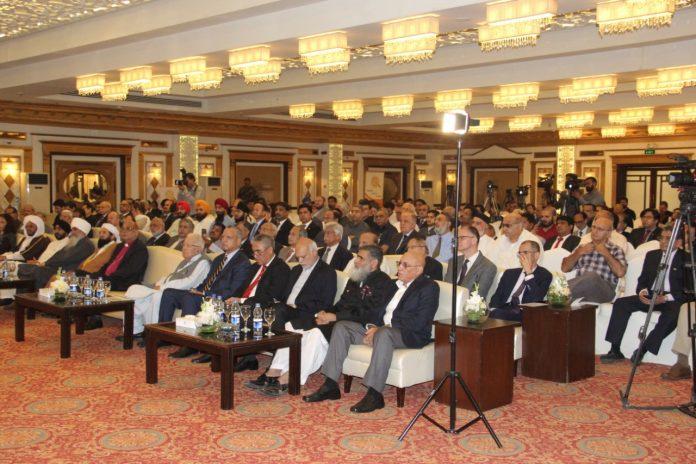 Other speakers of the session included:
Ahmer Bilal Soofi- Former Federal Law Minister
Lieutenant General Amjad Shoaib (Retd) – Defence Analyst
Rev. Nazir Alam – Bishop of Pakistan
Ambassador Abdul Basit- Former High Commissioner of Pakistan to India
Abdullah Hameed Gul – Chairman Tehrik Jawanan Pakistan
The session was followed by an interactive question and answer session. The Conference marked the attendance of 300 participants including foreign policy experts, diplomats and prominent defence analyst.