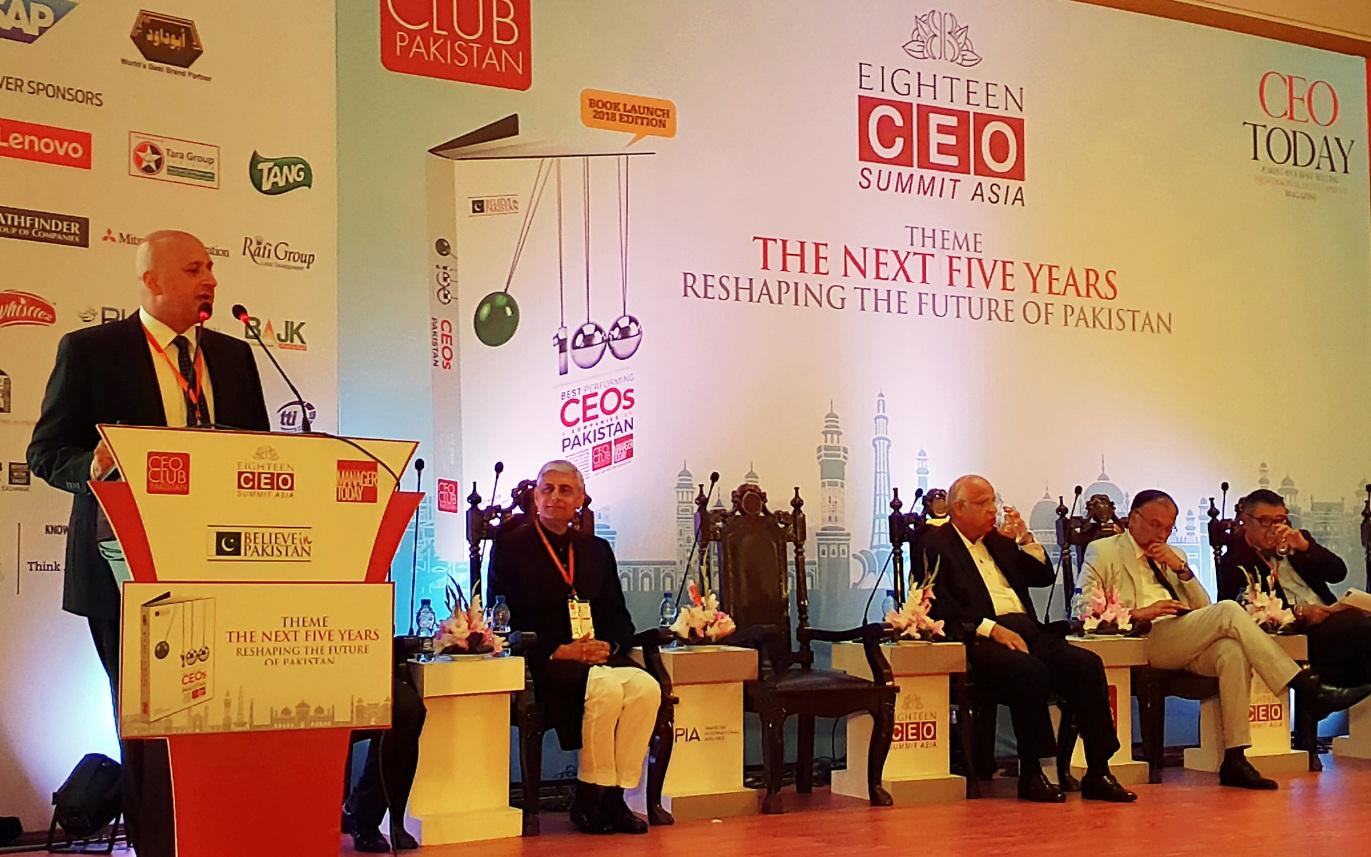 Country's Leading Executives Participate in the EIGHTEEN CEO SUMMIT ASIA 2018
The book '100 Best Performing CEOs & Companies of Pakistan 2018' was also launched at the conference; leading executives spoke on 'The Next Five Years: Reshaping the Future of Pakistan'
 CEO Club Pakistan and Management House successfully organized the 'EIGHTEEN CEO Summit Asia 2018', Pakistan's most anticipated event for the Business Community. The conference also saw the launch of the seventh international edition of the best- selling book '100 performing CEOs & Companies of Pakistan 2018', which embraces hundred success stories of Pakistani CEOs working on national or international level, surmounting all the difficulties and casting a softer image of Pakistan on the global spectrum.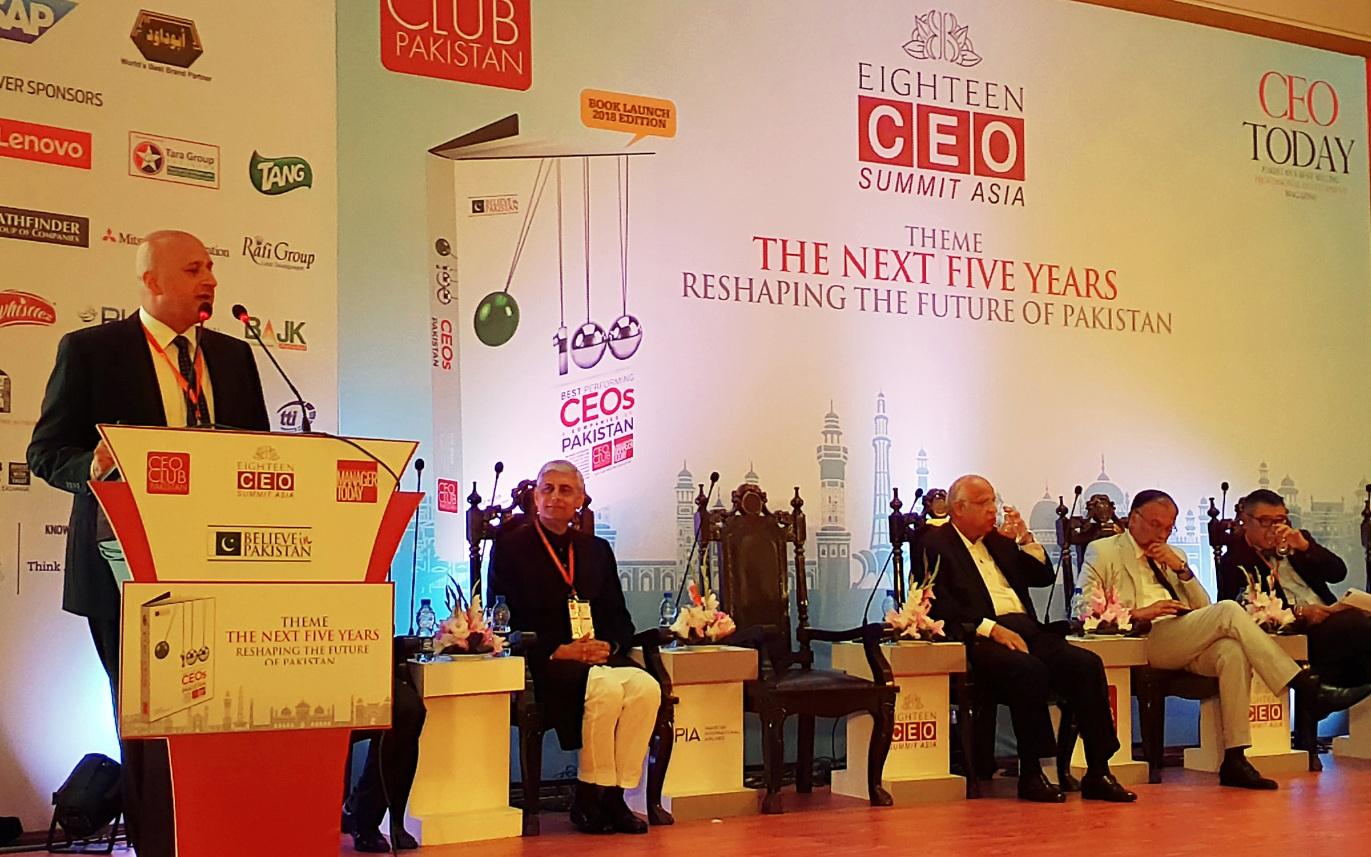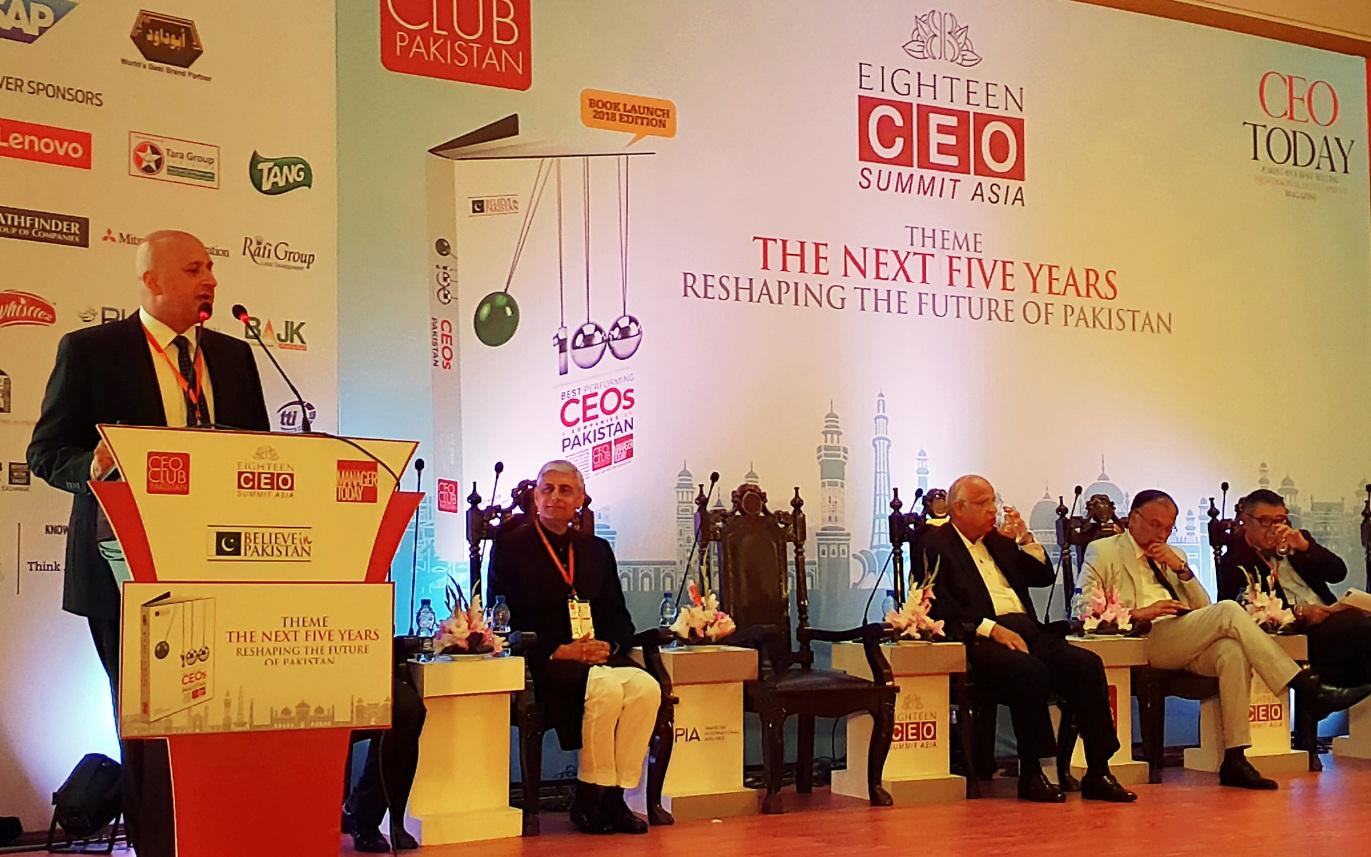 Mr. Tarek Hamdy – CEO, EIGHTEEN (Elite Estates Private Limited), Kimihide Ando – SVP & GM, Mitsubishi Corporation Pakistan (Sitara-i-Pakistan), Ikram ul Majeed Sehgal – Chairman, Pathfinder Group, Ahsan Iqbal – Former Federal Interior Minister, and Saquib Ahmad – Country Director Pakistan, SAP Middle East & North Africa LLC amongst a host of other distinguished professionals spoke on the conference's theme – ''The Next Five Years: Reshaping the Future of Pakistan'.
Addressing the attendees, Tarek Hamdy, CEO, EIGHTEEN said, "vision of the shareholders was quite straight and quite right, they envisioned it long time back and selected this site for Elite Estates. It is always the vision that makes all the difference. He further said "although the majority shareholding in this project is 60% by an Egyptian Partner Orascom but they have faith in Pakistan and in its people. Our team comprises of 165 Pakistani nationals and 7 expats only, we have trust in our team as and they are the finest and got the high-quality caliber."
"Seven flowers of the brand world of Eighteen represents the seven zones of the development are also the pillars of excellence of this project.  Quality achieved through these seven pillars.  The location, the vision, the title of ownership, the design, the community, the lifestyle and team which makes Eighteen possible and probable", he added.
Mr. Hamdy further shared his view, stating that there was an urgent need to address the energy and water crisis at policy level. Moreover, perspicacious and intellectual business mentors and leaders enlightened the audience with their experience and savoir faire. With reference to the contribution as corporate social responsibility and human resource development he said "we are working on youth empowerment and gender equality, we are bringing a new a culture into the development sector, introducing customized training and team building."
Following the conference, the latest edition of the '100 performing CEOs & Companies of Pakistan 2018' was distributed to more than 500 CEOs, business leaders, political stalwarts and foreign delegates who attended this year's event.
The magnum event of the business world also streamed online to more than hundred countries and reached the world through social media. CEO Club Pakistan and Management House continuously strive hard to bring stature and prestige to Pakistani business community on a global level, while also allowing for a networking platform. It has also contributed its due share in the mushrooming book culture prevalent in the country today.