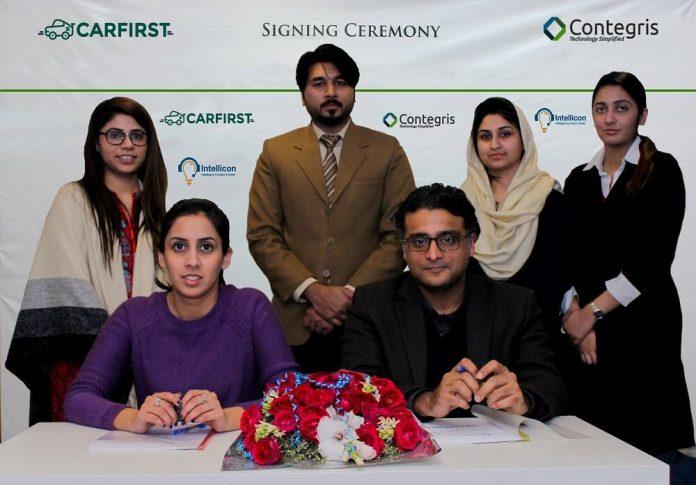 Earlier in November 2018, Carfirst signed up with Contegris to provide an Integrated Call Center solution for CarFirst's country wide call center dedicated for sales and support services by using Intellicon™, Intelligent Contact Center Suite.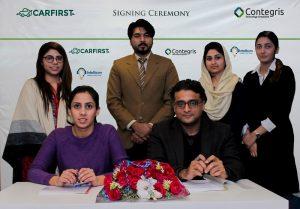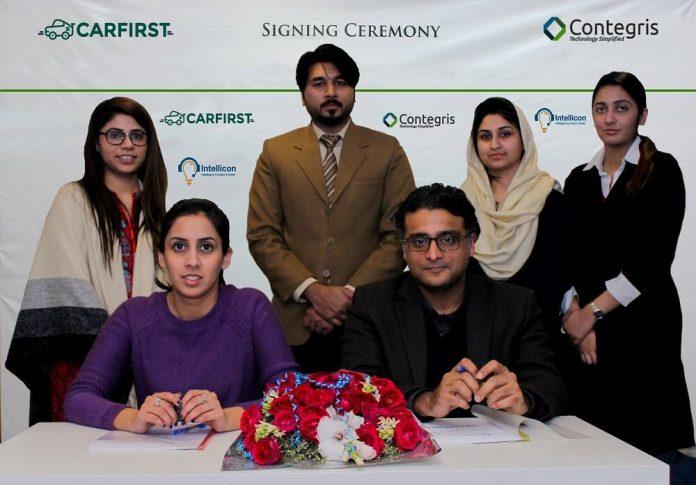 CarFirst is Pakistan's leading used car online auction and trading platform, with a uniquely online nationwide network of purchase centers which makes it hassle-free for sellers to bring their cars over for inspection and to sell it within an hour through safe process. CarFirst offers to sell their used cars in the most secure, convenient, and transparent manner. CarFirst's online auction app for used-cars provides inspected and certified cars that fits dealer's needs and saves them from any unidentified mechanical problems.
Contegris Pvt Ltd, is a leading Software Technology Company from Pakistan, with a mission to help businesses deliver High Performance by improving their Communication, Collaboration and Coordination capabilities. Contegris is serving its customer base in Pakistan, Middle East, South East Asia and United States of America.
An official signing ceremony took place between CarFirst and Contegris on 28th January, 2019.
The MOU was signed by Ms. Mahrukh Naim Mirza, Head of Operations and Customer Experience at CarFirst and Mr. Habib-un-Nabi Shahid, Chief Technology Officer at Contegris, on behalf of their respective organizations.