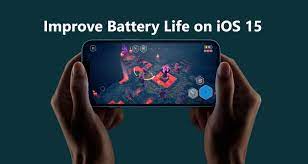 How to Fix Battery Drain Issues on Your iPhone After Upgrading to iOS 15
How to Fix Battery Drain Issues on Your iPhone After Upgrading to iOS 15 is a big issue nowadays. Apple launched iOS 15 a couple of days ago. The new version is packed with an array of useful features. Although these new functions are essential for every iPhone user they may have had an impact on the battery longevity of your iPhone. Most of the time, the first iOS versions tend to have many bugs that could cause battery drain on the iPhone even when it is not in use. If you suspect that your iPhone is using more battery or that the drain of battery is more rapid than normal after updating to iOS 15 then you can address your issue by using these helpful techniques.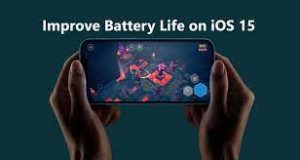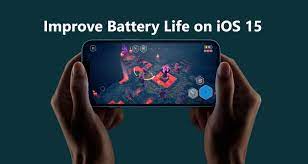 Use These Nifty Tips to fix iPhone Battery Drain Issues after Updating to iOS 15
As was mentioned previously the first version of iOS has bugs, and Apple will take its time to correct the bugs. The next updates will be in the beta stage for a few weeks before being released to the general public. To resolve issues with battery drain for the compatible iPhone after updating to iOS 15 Follow the steps below.
Disable Background App Refresh
If you're looking to resolve the issue of battery drain following the update to iOS 15 then you need to look into disabling the Background App Refresh. To do this, go the menu to the Settings menu, General tab, and Background App Refresh, and then click off.
Use 5G Auto Instead of 5G On
5G uses up a significant portion of the battery life of your iPhone and the easiest alternative to get rid of 5G will be switching to 5G Auto. 5G Auto will only use 5G when it doesn't decrease battery life in any significant way. You can switch these options by going through the Settings menu > Cellular > Cellular Data Settings > Voice and Data and then select the option of 5G auto as well as LTE. This could resolve the issue with battery drain following the update up to iOS 15.15 on your iPhone.
Turn Off Location Services
When the Location Services are enabled when you turn on-location services, your iPhone will constantly update the position of the iPhone and will use up battery life. To correct this you must go there: Settings > Privacy > Location Services and then turn it off.
The low-power mode of Apple on the iPhone can be used by itself. The device disables specific features of the device that run in the background while offering the option of working as normal. It will stop background refresh, auto-downloads, and many other features. You can turn on Low Power Mode by going to Setting > Battery > Low Power Mode and then toggle on the feature. On.
Enable Reduce Motion of Interface
The Reduce Motion feature of iOS has been proven to be very useful in preserving the energy of batteries on your iPhone. It basically shuts off animations, allowing less stress to be put on the battery's life. It can be enabled by clicking Options > Accessibility > Settings and then switch it on the Reduce Motion option.
Although some users may prefer a darker interface, it can help to solve the issue of battery drain on iOS 15. This is because the display will only illuminate pixels on the screen when they are required, and other pixels will be off unless it was absolutely necessary. You can turn it on by selecting the Settings menu > Display and Brightness and then choose the dark option.
If you don't use an app that you are not using it will make space. It could have an effect on the battery's life in the backend. In addition, you'll save storage space while doing it. This can be done by clicking the Settings menu, General tab, and iPhone storage and then deleting any apps which you don't need.
Another way to fix the issue with battery drain for your iPhone after upgrading the version to iOS 15, is to reset the settings. It is possible that the issue is in settings that you're not familiar with so it is logical to reset them all. To do this you need to go into settings > general > transfer or rest iPhone, Reset, and then tap reset all settings.
The force restart of your iPhone can fix errors and solve problems with your battery after you update with iOS 15. If you're not sure about pressing and releasing your volume up button, then press then Release the Volume Down button, and press then hold down and hold the Power/Side button until the Apple logo appears on the screen.
If none of the other options work and the issue with battery drain persists, reset your device by hard-resetting it to fix any issues that may be persistent due to a corrupted or damaged file. When it is time to reset the iPhone and then reset it, all of your settings and data will be erased as well. Your device should function as perfectly as new. But, make sure you take a backup copy of your information before you start this process. Navigate the menu to settings > general > transfer or reset iPhone Remove All Content and Settings to perform it.
Update Software

Reduce Transparency

Update all Apps

Turn off Automatic Software Updates

Stop Automatic app updates
It's that all you need to know about it. These steps will help fix the issue of draining the battery on your iPhone after you update with iOS 15. If you suspect that the issue persists we would suggest going to your local Apple Store and get the problem fixed.