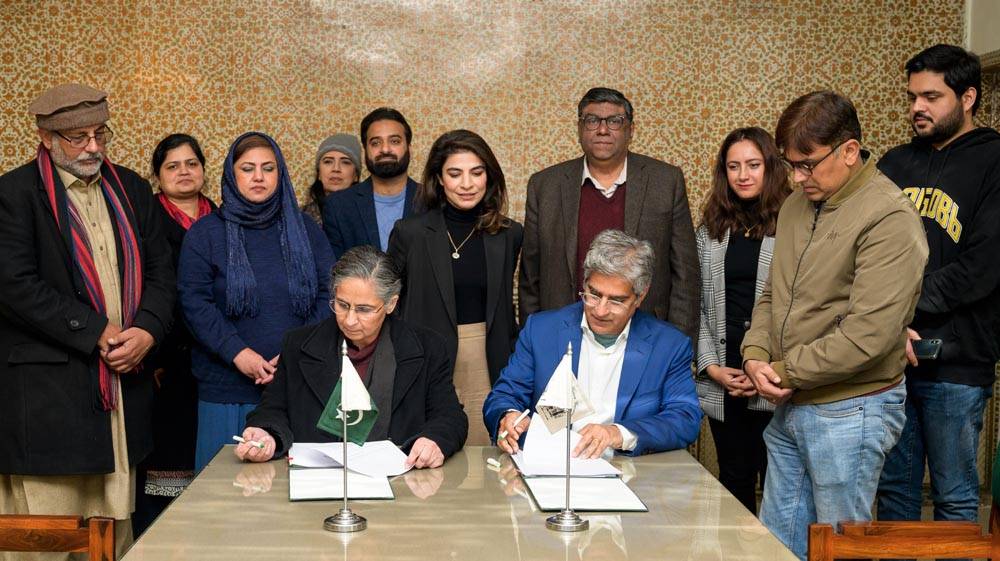 Jazz extends Digital Pakistan Fellowship Program to Fatima Jinnah Women University
Jazz, Pakistan's driving computerized administrator and a piece of VEON Gathering, is broadening its Advanced Pakistan Partnership Program to the understudies of Fatima Jinnah Women University (FJWU), the country's most memorable public women university. The Partnership is intended to connect with the young in a significant talk around tech-based development. It will furnish members with tech experiences, in this manner empowering them to assume a significant part in building the imaginative economy in light of the Computerized Pakistan story.
Jazz recently sent off this association program at the Public University of Sciences and Innovation (NUST) with a similar desire.
A service was held at FJWU to remember this developmentand an Update of Grasping (MoU) was endorsed among Jazz and FJWU.This industry-the scholarly world organization is a reaffirmation of Jazz's obligation to cultivating advancement drove feasible development in Pakistan.The cooperation program will likewise give taking part understudies the openness to figure out the subtleties of tech news-casting.
Talking at the marking service, Jazz Chief, Aamir Ibrahim, said, "Emphatically influencing the lives and livelihoods of women is at the core of all that we do at Jazz. We are continuously making new roads of development for women and through this association, we desire to urge more women to take part in the tech-based talk in the country."
Jazz'salliance with FJWU is a demonstration of the telco's obligation to speeding up public turn of events and computerized inclusivity. Through this partnership program, Jazz follows through on the accompanying Joined Countries Feasible Improvement Objectives (SDGs): SDG 5 – Orientation Balance; SDG 9 – Industry, Advancement and Foundation; and SDG 10 – Diminished Imbalance.