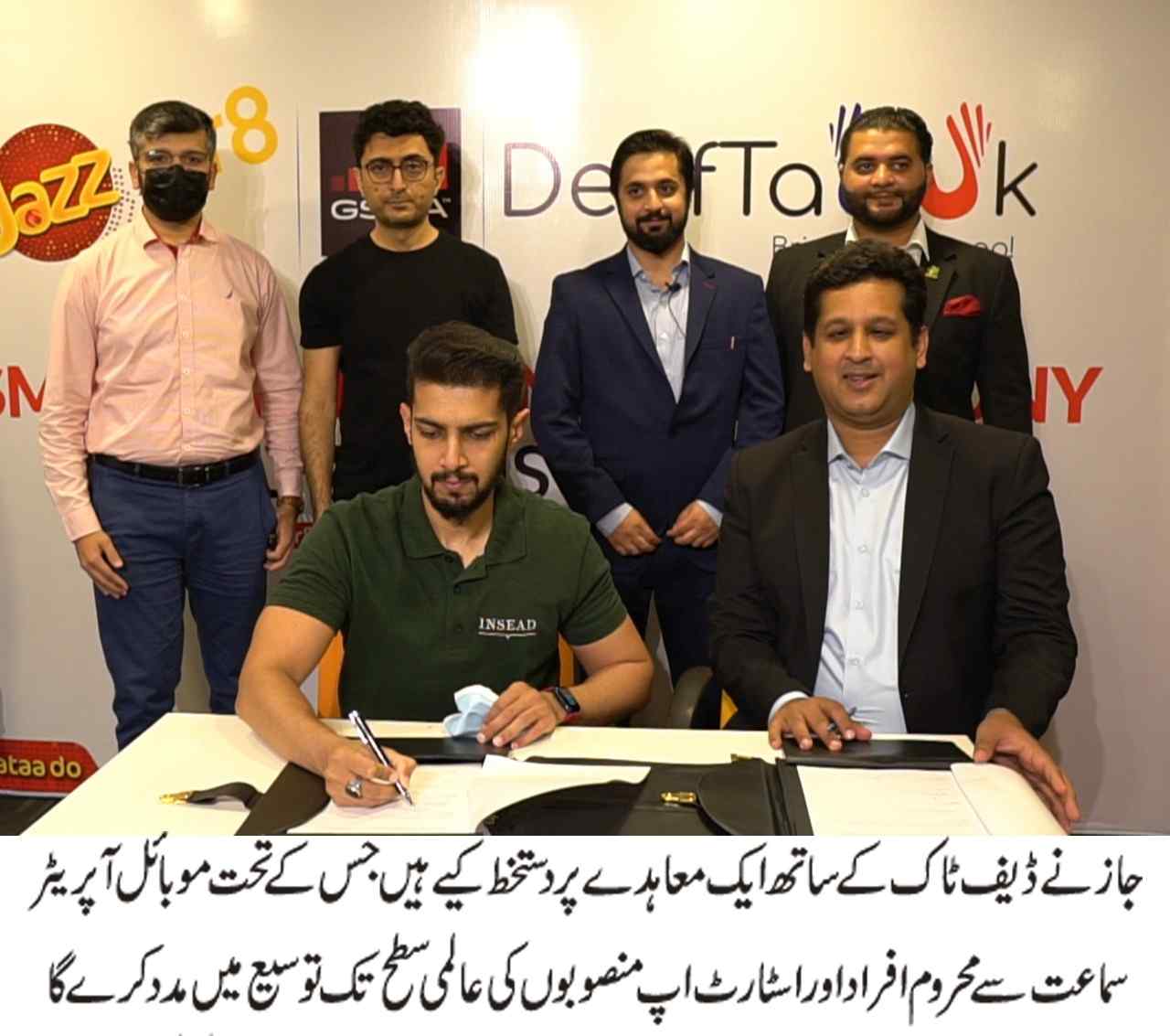 Jazz xlr8-powered by startup DeafTawk announces plans to expand globally
Islamabad October 04, 2021. DeafTawk an innovative startup that is driven with Jazz xlr8, has announced the plans for expanding its operations worldwide in a ceremony to celebrate the $250,000 grant it received from the GSMA Innovation Fund for Assistive Tech. Through the grant, DeafTawk will scale the application and expand its reach, while also increasing capacities for its interpreters so that it can reach international and national audiences.
DeafTawk provides an online signing language provider that provides services to people who have hearing impairments. It was part of the third cohort in the NIC under the accelerator premium program called Jazz xlr8.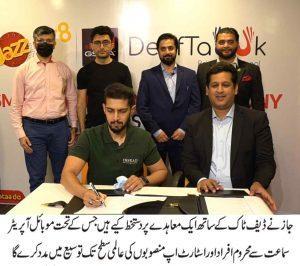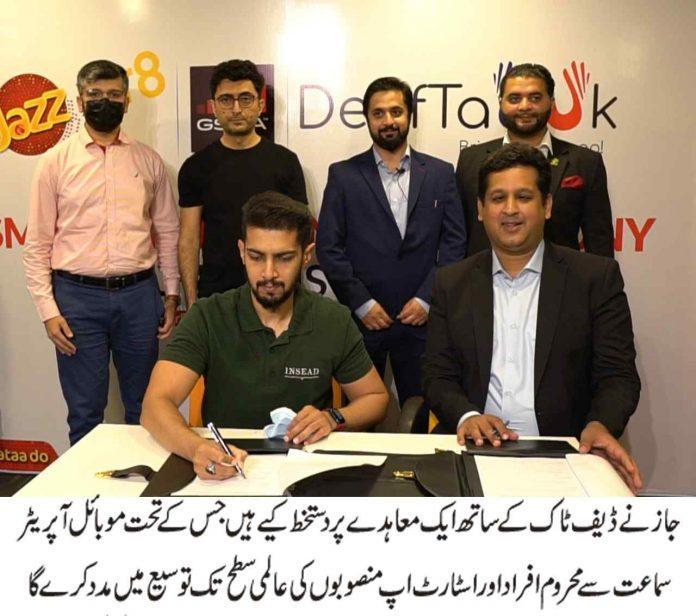 A MoU is also in place during the ceremony, which was held between DeafTawk and Jazz the country's top 4G operator as well as the biggest broadband and internet provider. Jazz will offer assistance to DeafTawk in the development of strategies to support the deaf community and will assist in expanding the business plans of the startup.
DeafTawk after launching successfully its operations across Pakistan and Singapore has expanded its reach across America, Europe, and South Asia and will officially launch in the next weeks. It has more than 92,000 beneficiaries as well as created 1100 direct jobs and has seen a 25percent increase in its revenue from month to month.
"Recognition of our work by GSMA is a testimony to the work DeafTawk is doing and is a testament to Jazz's status as the most prestigious acceleration program across the nation. These awards reinforce our commitment to assist young entrepreneurs in taking transformative ideas from the start to scale up" declared Aamer Ejaz Chief of Strategy and Digital at Jazz.
"With the backing of our supporters, the UK Foreign, Commonwealth, and Development Office (FCDO) will continue to fund innovative ideas and start-ups such as DeafTawk. In helping communities address their weaknesses We believe that DeafTawk is able to make a huge impact on digital inclusion," said Bilal Qureshi Manager of the GSMA Innovation Fund.
DeafTawk Chief Executive Officer, Ali Shabbar, said, "When we pondered over the idea behind DeafTawk immediately, we considered the idea of empowerment using technology. As the idea becomes a reality we are delighted to have this grant. We are also we are incredibly grateful to our supporters and partners for their support and especially Jazz xlr8, which enabled us to translate our initial concept into a solid business model. We are determined to help the people who need to have a voice as well as a bridge that gap between them and our partners at the GSMA."
Ignite President Asim Shahryar, in pointing out the significance NICs play in Pakistan declared that "Ignite with its strong network of NICs throughout the country has been helping to boost the startup scene of Pakistan over the past five years. The NICs have spawned over 800 startups, which have raised over $56 million thus to. 2021 has been a dazzling calendar year for Pakistani startups, with investments over $300 million to date and Ignite's projection for December will be about 400 million."
The GSMA Innovation Fund is funded by the FCDO and is supported by GSMA along with its membership. The fund is designed for start-ups that are designed to meet the different requirements of people with disabilities and overcome obstacles to digital inclusion. In this grant, DeafTawk was competing against 350 other startups and SMEs from 31 countries. After a thorough evaluation procedure, the four recipients coming from Asia as well as Africa were selected by an independent group comprised of experts.
– Final –
About Jazz
Jazz is Pakistan's most popular 4G operator, and also a top digital service provider with more than 70 million customers, which includes 32 million 4G customers. Through offering the broadest range of digital value-added services, Jazz continues to be the nation's top telecom provider.
About DeafTawk
DeafTawk can bridge the gap between the 466 million deaf individuals around all over the globe and in their community by offering an instant sign language solution that is available to the user.