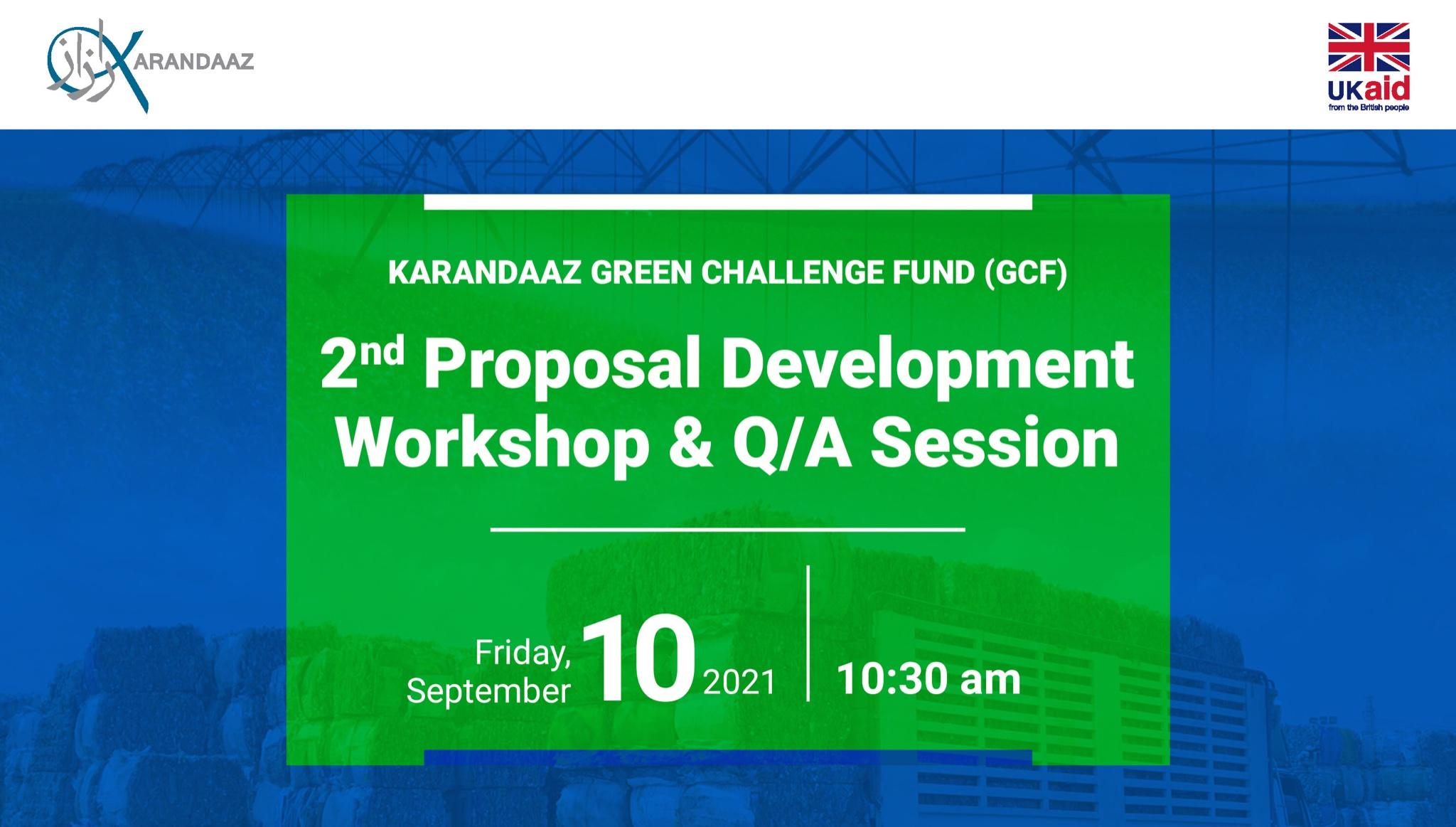 Karandaaz's 'Green Challenge Fund' – Another ray of hope for greener Pakistan
Since the 80s, the global thought processes have proactively focused towards saving our next generations from the pressing challenges of climate change and to keep the earth worth living. Until now, we have vigorously been sensitized through various mediums to adopt numerous changes in our every-day life style citing serious decline with every passing day.
Being an agriculture country, Pakistan is considered to be one of the top ten most climate vulnerable countries. In a bid to halt and reverse biodiversity loss, eliminate pollution and to restore the ecosystem, the current government and its predecessors have taken a number of measures which have helped Pakistan start its journey for cleaner and greener country.
We have observed that, by taking up this opportunity, several private entities and non-government organizations have either joined hands with the government for its mega projects, or are playing a role in their individual capacity. Among these companies is Karandaaz Pakistan which considers climate change and environmental degradation as the two biggest challenges of our ages.
Karandaaz understands that issues such as water scarcity, air quality and waste management are the key areas that need immediate attention as these plague the majority of Pakistan's landscape. As the green solutions are currently restricted to small localities of large cities in Pakistan, Karandaaz believes that provision of such solutions throughout Pakistan will be a sustainable move to arrest this menace.
Although these interventions have limited adoption capacity, primarily due to technological gaps, inadequate marketing and unavailability of risk capital. Low adoption levels deter companies, as well as investors and financial institutions to further developing these solutions and introducing them to a larger market.
Considering the threat of these emerging challenges, Karandaaz has recently introduced a multifaceted project 'Green Challenge Fund' (GCF) through which it aims at inviting applications from green-techs, cooperatives, corporations, not for profits, financial institutions or any formally registered business enterprises which have wide experience in leveraging technology and innovation to effect change.
Under the GCF, Karandaaz will be providing support solutions in the following two thematic areas:
(I) Efficient water management and conservation (industrial, agriculture, or domestic)
(ii) Efficient plastic waste management (including clean air)
The solutions selected will directly contribute to mitigating or adapting to climate change.
Karandaaz expects that the proposed solution should be scalable and commercially viable. Therefore, getting the right mix of technological solutions and delivery partners would be key for the success of the project and its sustainability beyond the GCF support.
It is pertinent to mention that Karandaaz through the GCF will be providing technical assistance through concessional finance (grants and/or debt and/or risk cover or a combination of three) to test or scale up innovative solutions for efficient water management and/or plastic waste management. GCF support will be provided for 2 years or more if the proposed solution justifies longer engagement.
The project is currently in process as Karandaaz has called for Expression of Interest (EOI) on Aug 17, followed by an online workshop to assist interested entities for proposal development. On Sep 10, Karandaaz held an online workshop to address the queries of the interested entities which received an overwhelming response with an attendance of more than 50 representatives representing different entities. Team Karandaaz will be available to answer any further queries till Sep 22 and to receive EOIs, after which the interested entities have to submit their technical and financial proposals by Sep 24. After recommendations from the Advisory Committee of the GCF, Karandaaz will inform the applicants of its final decision next month (October 2021).