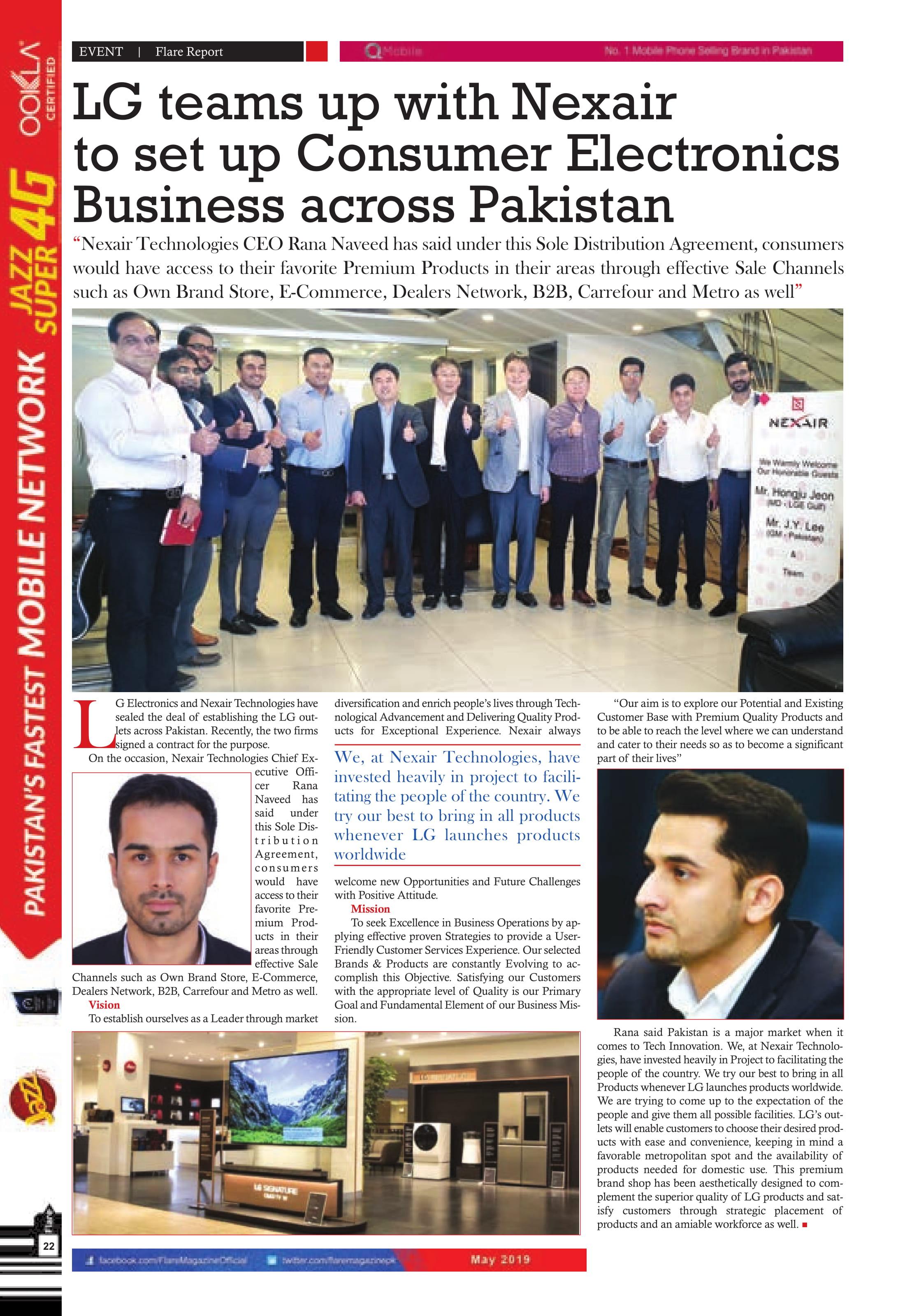 LG teams up with Nexair to set up Consumer Electronics Business across Pakistan
"Nexair Technologies CEO Rana Naveed has said under this Sole Distribution Agreement, consumers would have access to their favorite Premium Products in their areas through effective Sale Channels such as Own Brand Store, E-Commerce, Dealers Network, B2B, Carrefour and Metro as well"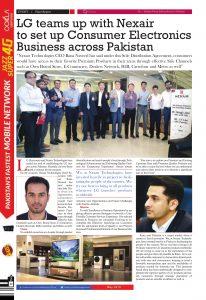 We, at Nexair Technologies, have invested heavily in project to facilitating the people of the country. We try our best to bring in all products
whenever LG launches products worldwide
LG Electronics and Nexair Technologies have sealed the deal of establishing the LG outlets across Pakistan. Recently, the two firms signed a contract for the purpose.
On the occasion, Nexair Technologies Chief Executive Officer Rana Naveed has said under this Sole Distribution Agreement, consumers would have access to their favorite Premium Products in their areas through effective Sale Channels such as Own Brand Store, E-Commerce, Dealers Network, B2B, Carrefour and Metro as well.
Vision
To establish ourselves as a Leader through market diversification and enrich people's lives through Technological Advancement and Delivering Quality Products for Exceptional Experience. Nexair always welcome new Opportunities and Future Challenges with Positive Attitude.
Mission
To seek Excellence in Business Operations by applying effective proven Strategies to provide a User-Friendly Customer Services Experience. Our selected Brands & Products are constantly Evolving to accomplish this Objective. Satisfying our Customers with the appropriate level of Quality is our Primary Goal and Fundamental Element of our Business Mission.
"Our aim is to explore our Potential and Existing Customer Base with Premium Quality Products and to be able to reach the level where we can understand and cater to their needs so as to become a significant part of their lives"
Rana said Pakistan is a major market when it comes to Tech Innovation. We, at Nexair Technologies, have invested heavily in Project to facilitating the people of the country. We try our best to bring in all Products whenever LG launches products worldwide. We are trying to come up to the expectation of the people and give them all possible facilities. LG's outlets will enable customers to choose their desired products with ease and convenience, keeping in mind a favorable metropolitan spot and the availability of products needed for domestic use. This premium brand shop has been aesthetically designed to complement the superior quality of LG products and satisfy customers through strategic placement of products and an amiable workforce as well.