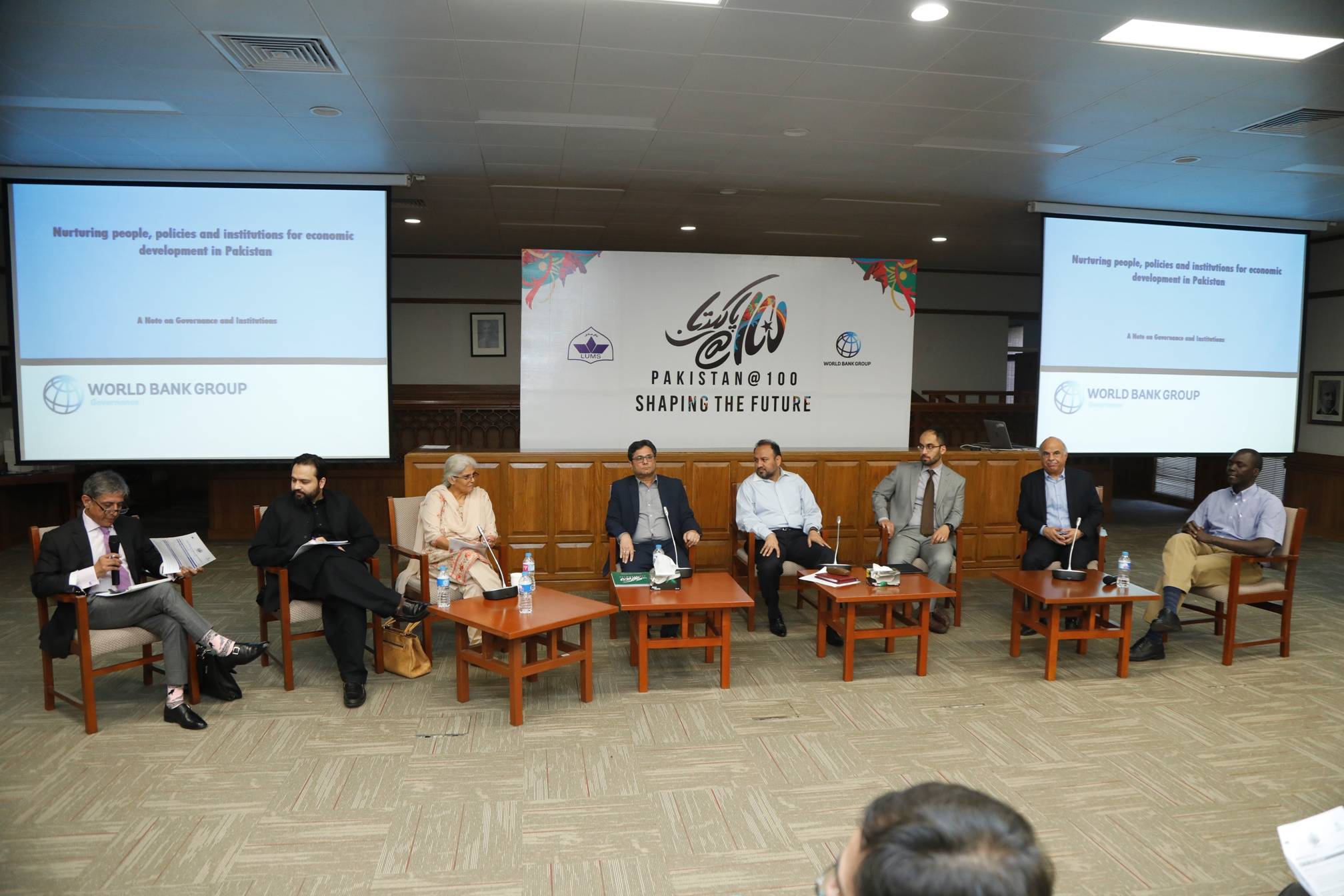 LUMS and World Bank Pakistan hold [email protected] Conference
LUMS and World Bank Pakistan hold [email protected] Conference
Lahore, 30th March, 2018: Over the course of this year, Lahore University of Management Sciences (LUMS) and World Bank Pakistan will be partnering on the [email protected] Initiative, a World Bank-led analytical study on Pakistan's long term development vision and path as it turns 100 in 2047. This week, LUMS and World Bank Pakistan held the [email protected] Conference to discuss challenges and solutions across a variety of areas. At the conference, experts from think tanks, government, universities, the private sector, and the World Bank gathered at LUMS to debate on topics such as environmental sustainability, inclusion, human development, and trade and connectivity.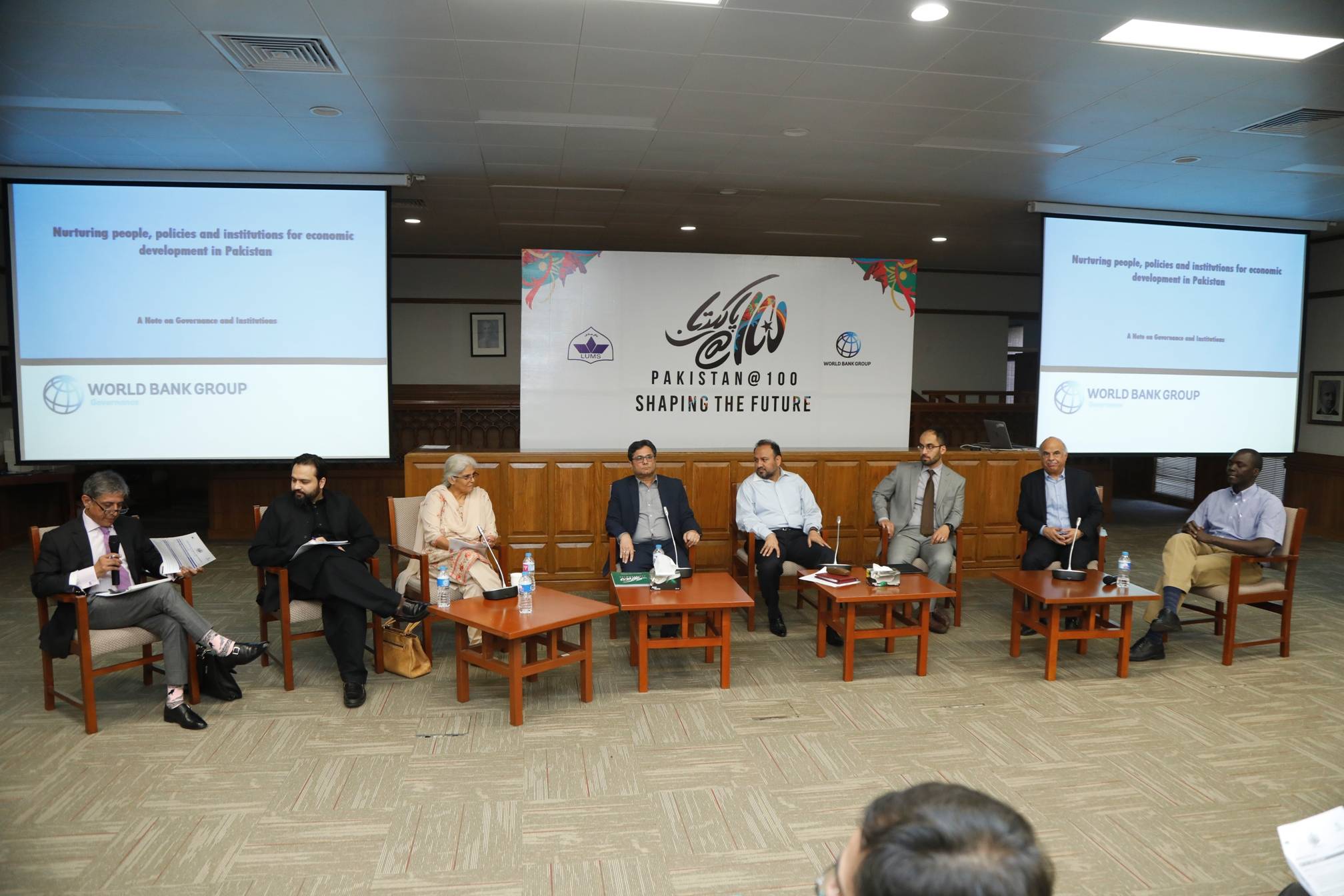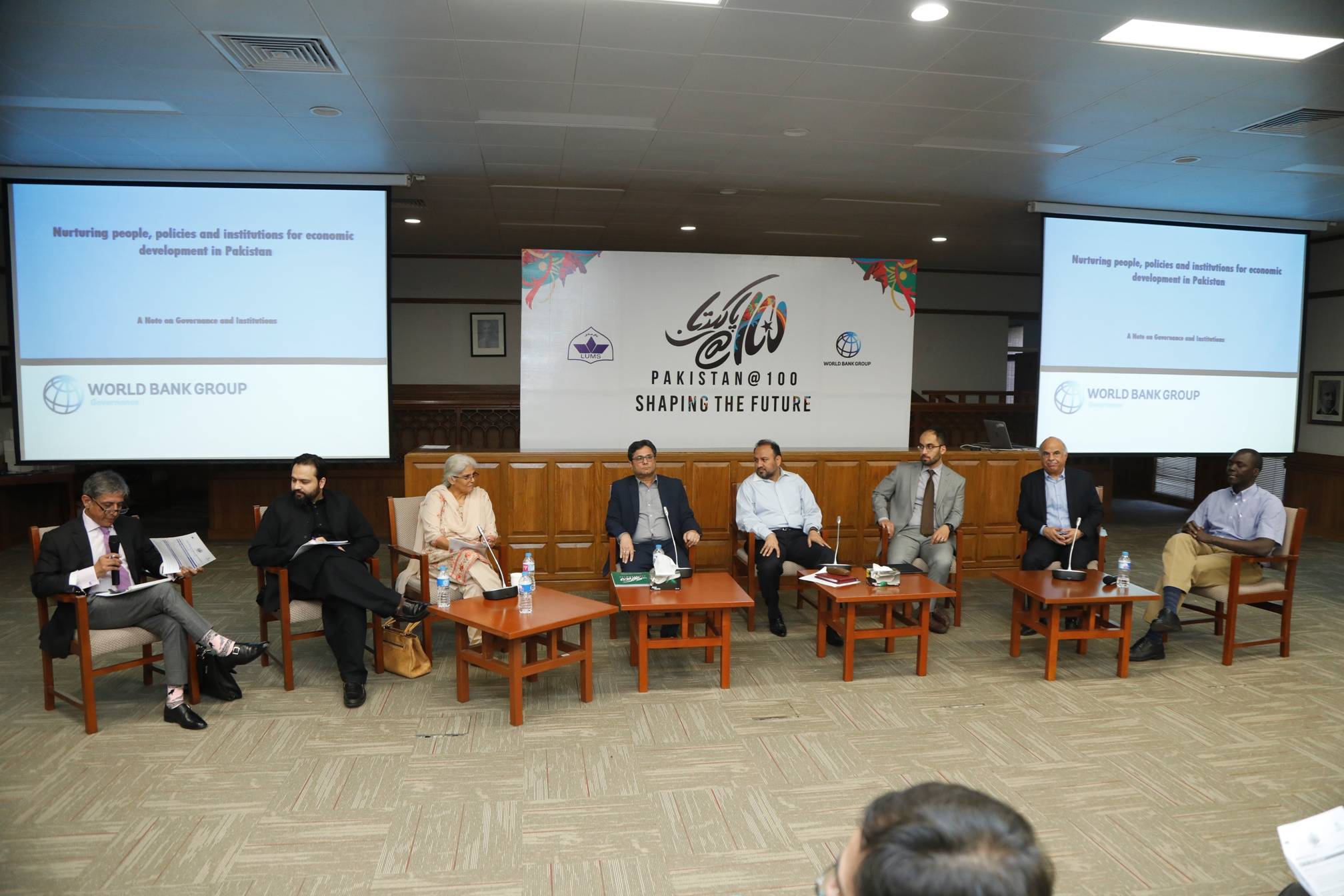 Pro Chancellor LUMS, Syed Babar Ali, Vice Chancellor LUMS, Prof. Dr. S. Sohail H. Naqvi and World Bank Country Director for Pakistan, Illango Patchamuthu, who were present at the occasion to begin the conference spent the two days engaging with speakers and students alike.
While commenting on the occasion Dr. Naqvi said, "Pakistan is a country that we care for deeply. Each day we think about what we can do for this great country and [email protected] 100 is an attempt to remove ourselves from the constraints of space and time and to think further, to think longer, to think thirty years down the road, to 2047. All the nations that have developed in the world have thought deeply and this is our attempt to think deeply, to think of the core issues of poverty, malnutrition, illiteracy and governance and all the other problems that are being faced by our country. Additionally, we need to think how can we go ahead and join the ranks of developed countries in the world by 2047. In the next 30 years we can actually transform Pakistan and this is the first step."
In the coming summer, LUMS will be hosting four pre-doctoral fellows who will be conducting research relevant to the [email protected] Initiative. These pre-doctoral fellows are young scholars with demonstrated interest and expertise in Pakistan's growth and development. In the fall of this year, LUMS will then host several more policy debates with the support of World Bank Pakistan.