Pakistan's Art wins big: ISL Artists in Residence Program wins Global Art Award in Italy
Pakistan's Art wins big: ISL Artists in Residence Program wins Global Art Award in Italy
[23rd November, 2017 – Karachi]: International Steels Limited (ISL) has received the Corporate Art Award 2017 at the prestigious PPT Art Award held at the Ministry of Art and Culture in Rome, Italy.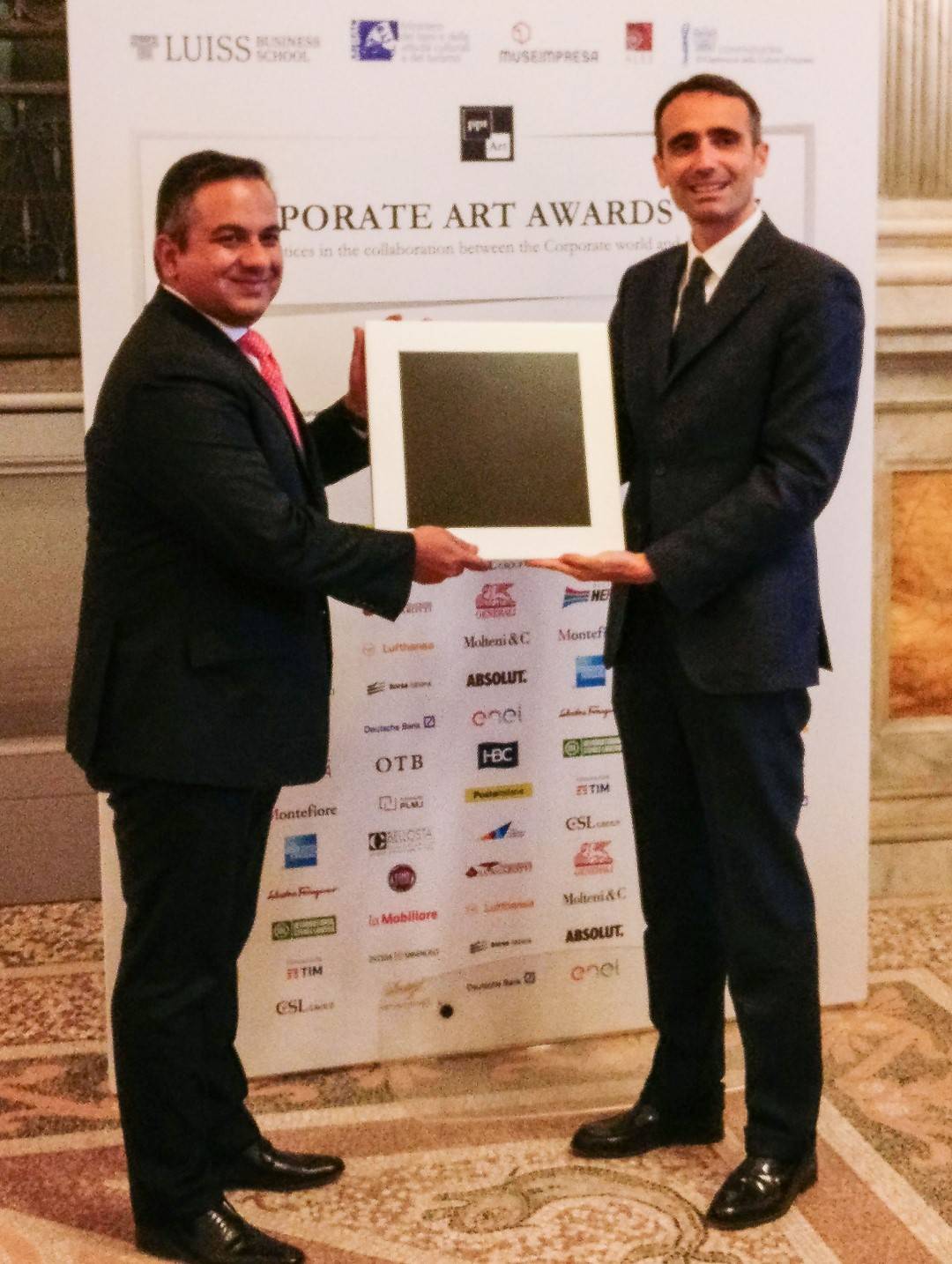 The PPT Art Awards aim to enforce visibility, recognition and reputation for the best practices in the collaboration between the corporate world and the Art world globally. ISL's Artists in Residence program was acknowledged as a great step towards promoting Contemporary art in the world.
ISL is the only Asian country to be selected for the award, alongside 80 leading global companies and 20 institutions from 18 different nations such as The Absolut company Sweden, Fiat Italy, Canada Steamship Lines, Davidoff and Mobiloar from Switzerland, Lufthansa Germany, HBC USA (owners of Saks Fifth Avenue, Lord and Taylor, Galeria Kaufhof, Gilt online portal) and Montefiore Medical Center USA among others.
The Awards kicked off at the Sala Spadolini of the CollegioRomano and was attended by the Italian Ministry of Cultural Heritage and Tourism, H.E Mr. Dario Franceschini who addressed and congratulated the recipients of the award and the winners of the prestigious Corporate Art Awards. Later, ISL representatives were invited to meet the Italian President H.E. Mr. Sergio Mattarella, where he lauded the efforts of the companies in promoting and supporting arts across the world and also shared Italy's contribution to global art.
ISL's Artists in Residence program was much appreciated by the Italian Minister of Cultural Heritage and Tourism, the members of the European Parliament and several participating companies.
Speaking at the ceremony, Mr. Samir Chinoy, Director sales & Marketing ISL said, "The Artists in Residence program was envisioned to provide an enabling environment for young and upcoming artists, in order to promote contemporary art in Pakistan. Through the Residency, we have supported and nurtured young artists, created awareness about art and its impact on society and developed a base to build upon our corporate art collection. We are proud to have brought about a positive cultural impact within our organization as our employees interact with art on a daily basis in the workplace."
Speaking at the occasion, Professor Luca Desiata of Luis Business School commented, "It is heartening to note that a large scale manufacturing industry such as ISL has housed and carried out this successful Art residency and has shown industries across the world that they can play a greater role in promoting art through enabling and facilitating the artists".
The International Steels Limited's (ISL) pioneering "ISL Artists in Residence" Program was a unique platform that brought together some of Pakistani's most talented emerging artists. Indeed the Art Residency was a manifestation of ISL's commitment to incubate and facilitate the culture of art and nurture individual artists by providing an enabling environment.