TCS Sentiments Express has launched 90% off category on this "Gift Back Friday" till 26th Nov

TCS Sentiments Express has launched 90% off category on this "Gift Back Friday" till 26th Nov
TCS sentiments express received tremendous results on this Gift Back Friday. In just first 20 minutes of each crazy sale, it has shattered all its previous ecommerce sale day responses. With 75% off on bank Alfalah cards and 70% off on UBL cards, customers have appreciated TCS sentiments a lot and the thirst for discounts have been seen through heavy loads at both ends.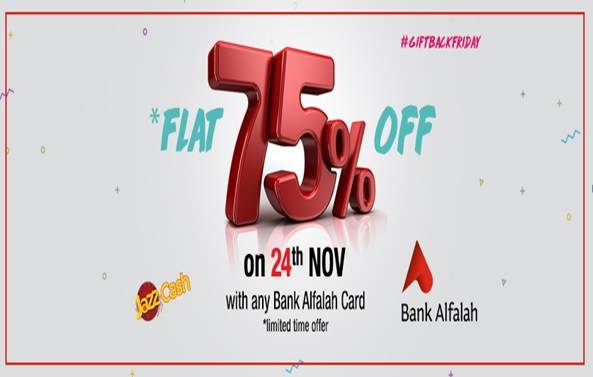 Continuing the successful saga of campaigns, TCS Sentiments Express is now launching 90% off on selected items. This is to ensure all those customers who complaint about not having particular Bank's card or was unable to activate their cards.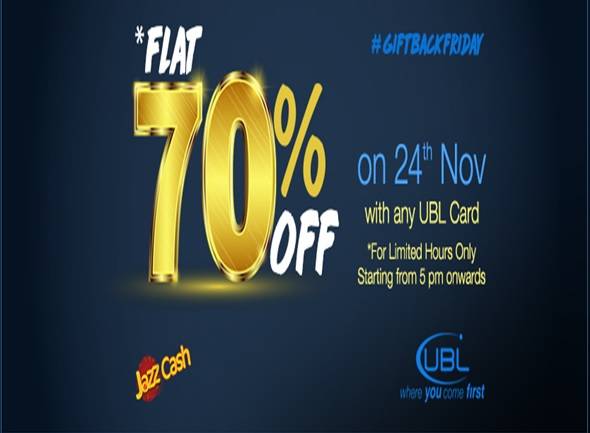 This one of the great step forward that signifies how much TCS Sentiments Express cares for its customers. Through such deals on customers demand, the brand is showing its greatest concerns towards acknowledging the sentiments of customers.
There would be selected items on the web that would be made available for exclusive 90% off. This offer would be available for all Bank cards. The offer will last till stock ends. It would be for limited stock only. A special category is designed for this campaign on the web.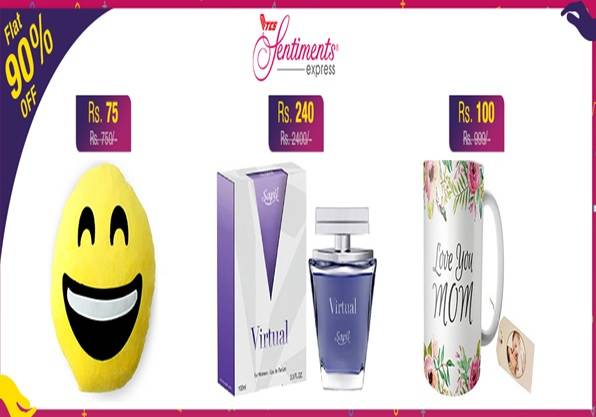 Along with this, Sentiments Express released an exclusive gift card with a shopping worth of Rs. 2000 available for sale on half price! Making it even sweeter, they are offering you a chance to win 5 Tola GOLD!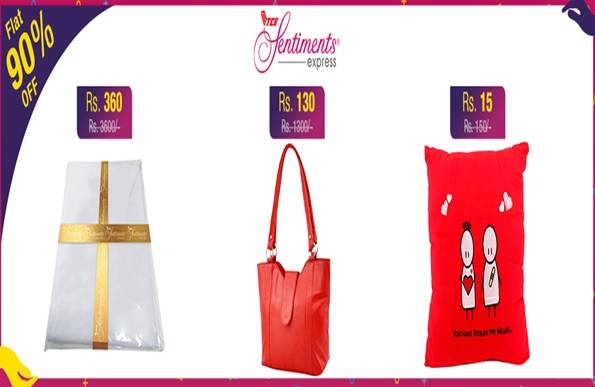 This also enables a customer to pre-book gifts for whole years' events, birthdays, anniversaries, weddings, graduations etc with 90% off prices. One can Pre-book your gifts with such a massive discounts now and then let TCS Sentiments Express deliver them to your loved ones on their big days on particular dates.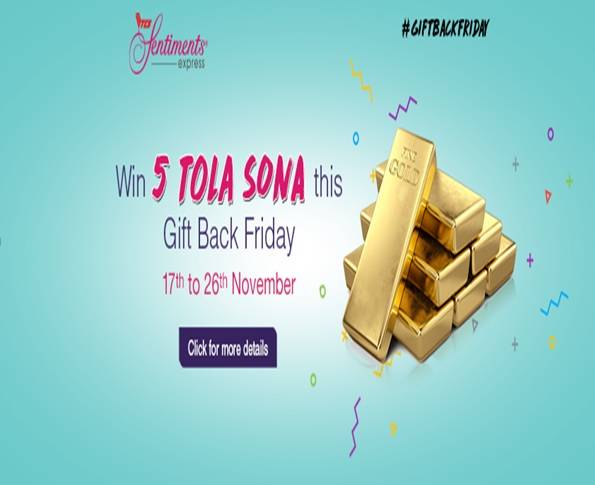 Gift Back Friday in all its glory with 90% off is ending soon! So what are you waiting for? Just visit sentimentsexpress.com and avail amazing discounts and pre-book gifts for whole years' events. No minimum buying limit. No hidden charges. Go and get your loved ones amazing gifts at 90% discounts by clicking here.