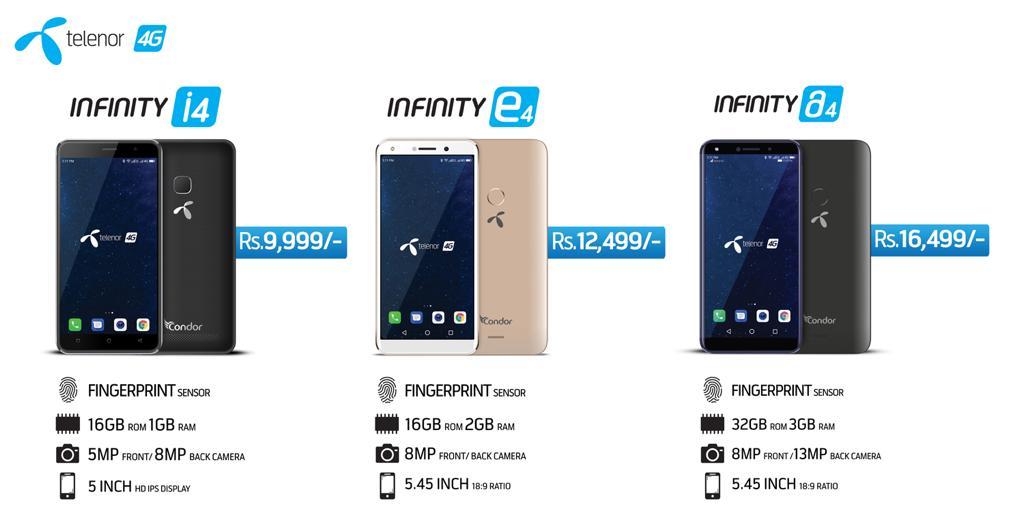 Telenor Pakistan adds three new 4G handsets to devices portfolio
As part of its objective of creating a digital ecosystem in Pakistan, Telenor Pakistan has introduced three new and affordable mobile handsets to its 4G devices portfolio under the brand name of Infinity.
As the foremost digital services provider in the country Telenor Pakistan has built a strong devices portfolio which includes handsets, mifi/wifi dongles & wearables (IOT). These have helped the company beef up the internet ecosystem and facilitate 4G uptake within the country. With more than 13 million mobile broadband subscribers nationwide, Telenor Pakistan continues to maintain its growth in terms of data subscribers. The new addition to the company's diverse device portfolio,which comprises of a range of affordable 4G-enabled smart phones and high-end smart phones, will help Telenor Pakistan reach out to a larger customer base thus making mobile internet accessible to the masses.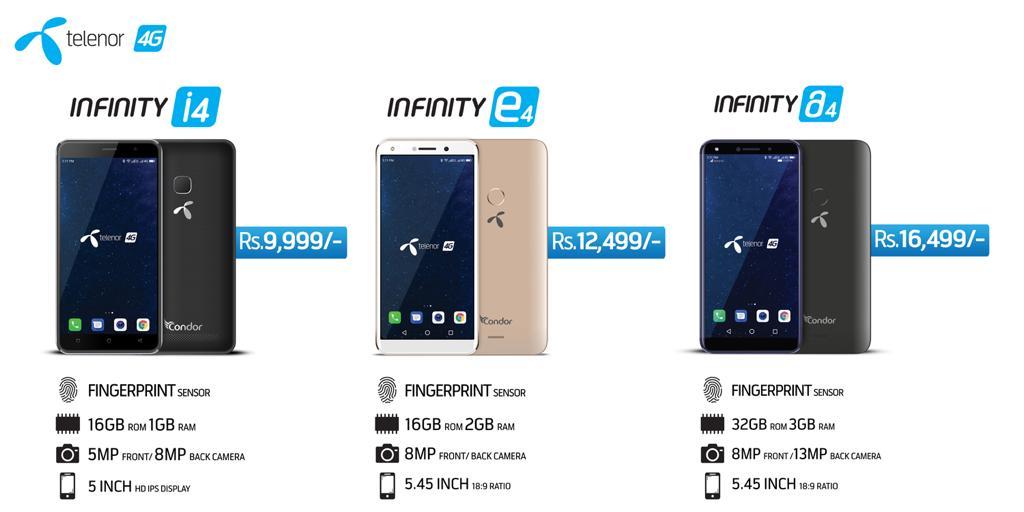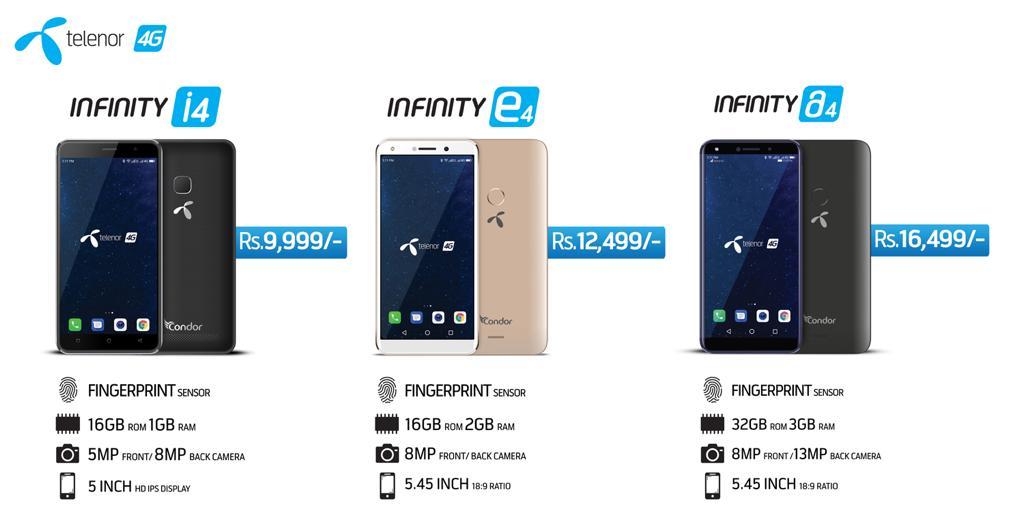 Telenor has once again emerged as an industry leader in terms of giving their customers value for their money.Currently, Telenor Pakistan is offering the best deal in the market.
Speaking on the occasion, Bilal Kazmi, Chief Marketing Officer at Telenor Pakistan, said: "Ever since we began operations within Pakistan, we have continuously made an effort to empower society and have thus taken palpable measures to achieve our goal of ensuring greater digital inclusion. While we expand our network outreach and connect the unconnected, we make sure to develop the tools necessary for our customers to get the best of our services. That is the reason why we have maintained our own devices portfolio which is updated regularly so that more and more people are able to leverage the power of 4G."
Telenor Pakistan customers will be able to benefit from a special offer with the purchase of the new handsets. The customer offer includes a free Easycard worth Rs.350 which will allow the customer to enjoy 500MB of free internet, 500 free SMS to all networks, 500 free on-net minutes and 50 free off-net minutes for one month.
All handsets come with a 12-month long Telenor warranty. Business Partner Yellostone will be the sole distributor of the new handset series and will ensure that the handsets are made available across the country via conventional mobile retailers. Infinity A4 will also be exclusively launched through Daraz.pk.