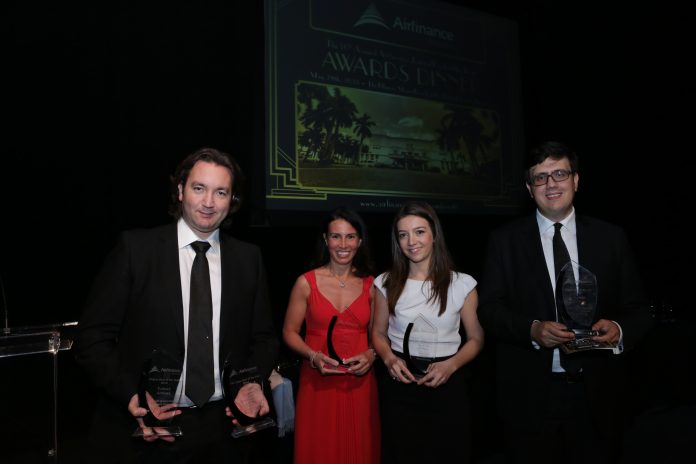 Turkish Airlines Has Won Two Awards at Airfinance Journal's Awards Night, Considered to be the "Oscars" of the Aviation Finance.
10 awards in the last 10 years for the successful aircraft finance transactions of Turkish Airlines.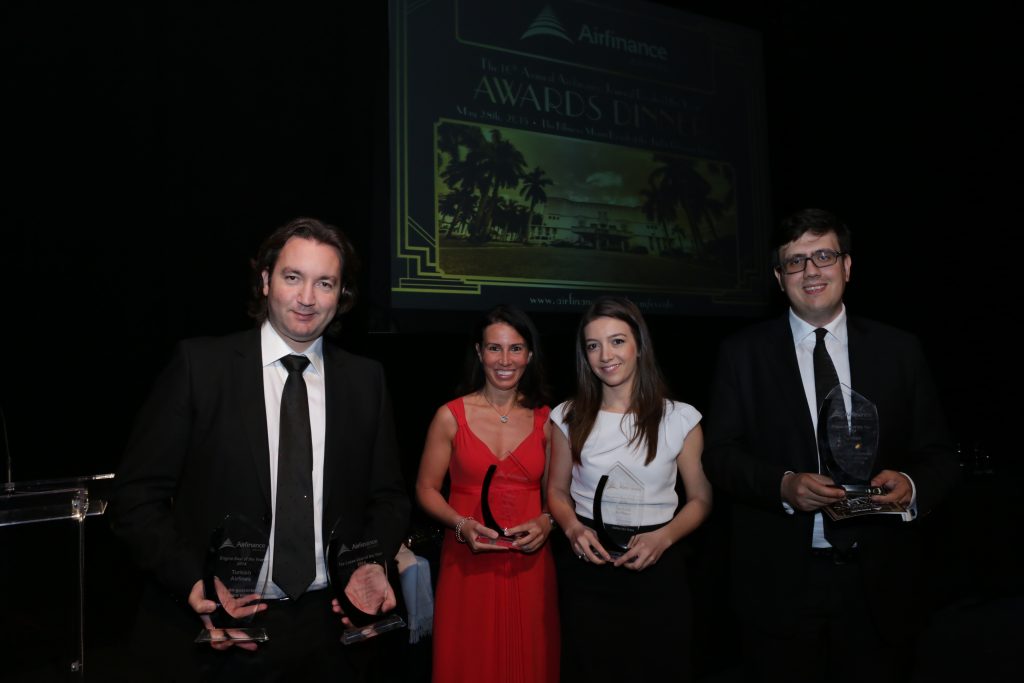 Turkish Airlines has been awarded for "Tax Lease Deal of the Year 2014" and "Engine Deal of the Year 2014" by Airfinance Journal at the awards ceremony held in Miami. Airfinance Journal examines the financial structures of global airlines and rewards the best financing structures in different categories.
As mentioned in the last edition of Airfinance Journal, Turkish Airlines has been awarded for "Tax Lease Deal of the Year 2014", owing to the innovative structure of the first ever ECA (European Export Credit Agency) Guaranteed Italian Tax Lease for the financing of two Airbus A330-300 aircrafts, which were delivered in 2014.
The structure, a first of its kind, is Japanese Yen denominated, contrary to the United States' Dollar dominated aviation finance sector. The structure benefits from a substantial reduction in the cost of financing via combining tax benefits, ECA guarantee and Japanese Yen-denomination. The structure, with an amount of USD 200 million, was arranged by Societe Generale.
The winner of the "Engine Deal of the Year 2014" is an innovative United States Exim Bank guaranteed $ 40 million spare engine financing on behalf of Turkish Airlines.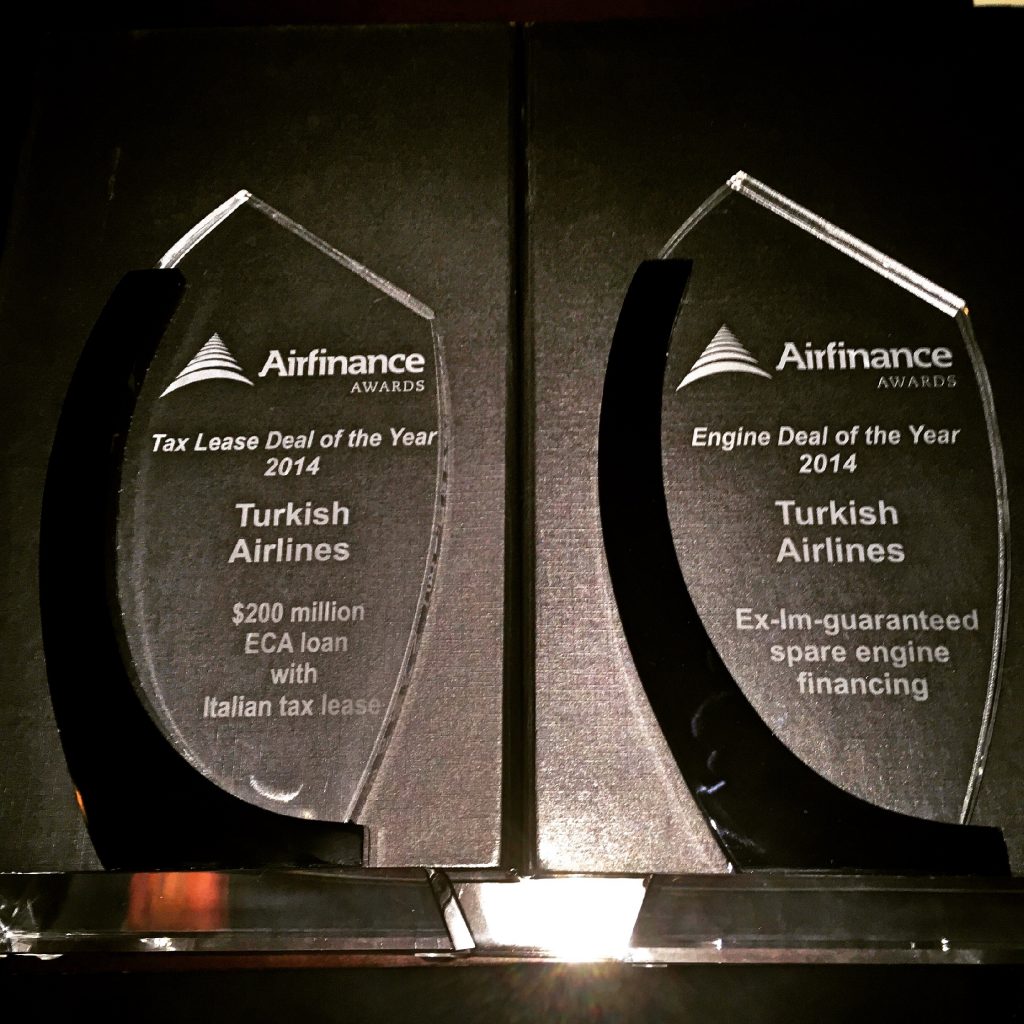 The deal was structured for the financing of General Electric GE90115BL and General Electric CF6-80E1A3 engines, to be fitted, respectively, to Airbus A330-300 and Boeing B777-300ER aircrafts. This is the first time in the Airbus's 45-year history that United States Exim Bank has financed any US-manufactured aftermarket component on a non-US aircraft.
The deal was arranged by Mizuho Bank and Development Bank of Japan. The appeal of the deal for Turkish Airlines was that it helped mitigate its Japanese Yen forex exposure. Turkish Airlines is long in Japanese Yen and the cash flow structure being arranged in Japanese Yen allows Turkish Airlines to hedge its currency risk by matching its excess Japanese Yen revenues. This transaction has broadened the choices of applicable currencies for aviation financing, which has been consecutively dominated by the US dollar.
Turkish Airlines has had successful and innovative financing models rewarded by Jane's Transport Finance, Global Transport Finance, Bonds & Loans and Airfinance Journal. Turkish Airlines has crowned its success with 10 international aircraft finance awards in the past 10 years for raising $ 10 billion US Dollars.
Previous Awards;
2006 Jane's Transport Finance Aircraft Debt Deal of the Year (Middle East)
2008 Jane's Transport Finance Aircraft Leasing Deal of the Year (Europe)
2008 Airfinance Journal Europe Deal of the Year
2011 Jane's Transport Finance Aircraft Debt Deal of the Year (Europe)
2012 Airfinance Journal Airline of the Year
2013 Airfinance Journal Tax Lease Deal of the Year
2013 Global Transport Finance Aircraft Leasing Deal of the Year (Europe)
2014 Bonds and Loans Awards Structured Finance Deal of the Year (Turkey)
2014 Airfinance Journal Tax Lease Deal of the Year
2014 Airfinance Journal Engine Deal of the Year