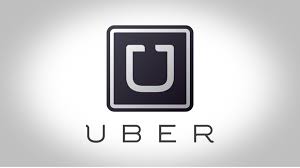 Uber Introduces Amazing Features for Drivers
Uber Introduces Amazing Features for Drivers
Lahore, 6th November 2017: Uber, the global smartphone app that seamlessly connects riders to drivers operates in more than 600 cities worldwide. It aims to continue building technology and offerings to provide drivers with the best experience while using Uber.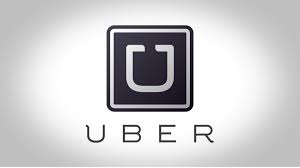 Amazing new features are introduced by Uber Pakistan incorporating driver feedback. These include Arrival Destination & Time, Long trip notification, Driver share trip, and Paid waiting time.
Arrival Destination & Time allows drivers to set their ideal arrival destination and time so that when accepting a trip, they can still get where they need to be while dropping a rider off on the way. Long Trip Notification feature enables drivers to fit driving around their life, and not the other way around by receiving a notification if a trip is estimated to be 60 minutes or longer.
Driver safety is improved through Driver Share Trip feature. This allows drivers to share their location and trip status with friends and family. The driver can start and stop sharing their trip status anytime. Additionally, with Paid Waiting Time, drivers get paid for long wait times after the defined grace period for the rider.
Talking about the initiative, Safee Shah GM, Uber Pakistan explained with examples "What does this mean for drivers? When Khalid takes his kids to school every morning, he has a few hours until he picks them up again. He can turn on the Uber app and accept a few trips from Uber riders and when he needs to head back towards the school, he can use the 'Arrival Destination and Time' feature to input the school address and at what time he needs to be there so the final rider he picks up is also heading in the same direction. This ensures he gets to where he needs to be, while benefitting from doing one more trip. Let's say driver Mohammed, who has been driving for quite some time that day and wants to end his time on Uber in the next hour or so. 'Long trip notification' allows him to know in advance if the next trip will be more than 60 minutes so that he can choose to accept it or it goes to the next available driver.  Finally, 'Driver share trip' allows all drivers to feel safer when going into neighborhoods they may not know as well by sharing their route with family and friends so they know exactly where they are – just like riders can through their app". He further added that, "We are extremely glad to include these great features that will result in more flexibility for drivers, create a stress-free experience, and build safety through our technology."
Drivers choose to partner with Uber for the part-time flexible work opportunity that it provides. It allows them to fit this work around their lifestyle while adding to their family's income. Hence, Uber aims to strengthen its drivers commitment and enrich their experience through enhanced app features, developed through extensive engagement with and feedback from over 50 thousand drivers from across the globe.
Through its core business offering, Uber is utilizing its platform to support the community by providing livelihood opportunities to thousands of people across Pakistan and stimulating the economy.