WorldRemit partners with JazzCash Mobile Money for money transfers to Pakistan
Islamabad,22February 2017:JazzCash, Pakistan's fastest growing Mobile Financial Service and Digital money transfer service WorldRemithave announced a partnership for instant mobile remittances to Pakistan for over 9 million Pakistani expatriates currently living abroad.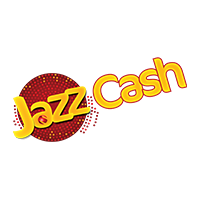 Bryce Currie, Global Business Development Director at WorldRemit, commenting on this partnership, said,"WorldRemit is utilized to complete more than 580,000 money transfers to Pakistan every month. By partnering with JazzCash, we are eradicatingseveral days of waiting for a money transfer to arrive – now WorldRemit customers can send money with just a few taps on their smartphone to be collected as Mobile Money by the beneficiary on the same day."Aniqa Afzal Sandhu, Chief Digital & Financial Services Officer – Jazz,added, "Remittances play an important role in Pakistan's economy – according the State Bank of Pakistan (SBP), expatriate Pakistanis remitted almost $20 billion in 2015 -16. By onboarding WorldRemit, we shall be adding a significant degree of convenience and reliability to families who rely on financial support from abroad to run their households."The decision to partner with JazzCash follows WorldRemit data identifying Pakistanis rapidly switching from the old expensive method of transferring cash at an agent location to using safer and faster digital money transfer methods.