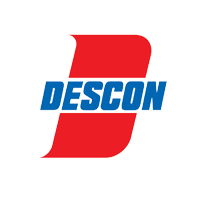 Descon organizes Annual Blood Drive
Descon organizes Annual Blood Drive
Descon's Annual Blood Drive took place on the 24th of April 2018, at their Lahore & Karachi offices and facilities, simultaneously. The one day event drew a great response and was attended by over 100 Descon employees from every level of the organization.
A strong believer in community service and being a socially responsible corporate entity, Descon collaborated with the Sundas and Fatmid Foundations for the occasion. The two Foundations provide voluntary blood transfusion services to needy patients suffering from chronic blood disorders requiring blood or blood component therapy in Pakistan.
In line with their belief in corporate social responsibility, Descon's employees have been actively participating in these blood donation campaigns since 2013, a testament of their commitment towards saving the lives of those suffering from chronic blood related ailments.
Talking on the occasion, Ahsan Qureshi, CHRO Descon Engineering said, "In Pakistan, there are countless cases of patients battling blood related illnesses. Our Annual Blood Drive serves as an excellent example of our commitment and passion, at every level of the organization, for helping our community."