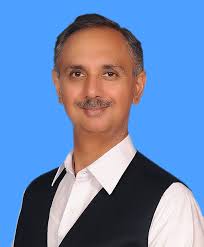 Spokesperson of Power Division in a statement said that Federal Minister for Power and Petroleum
Islamabad: May 11, 2020
Spokesperson of Power Division in a statement said that Federal Minister for Power and Petroleum, Mr. Omar Ayub Khan or his dependents do not have any shareholding or economic interest in any Independent Power Plant (IPP).
All his assets and liabilities are declared and duly filed with the Election Commission of Pakistan.
Any assertion to the contrary is completely baseless or unfounded.
A few media anchors have carried unsubstantiated and erroneous claims contrary to the above facts.
If any media channel or individual makes any unsubstantiated claim on the above, the Federal Minister has said that he reserves the right to take legal action accordingly.