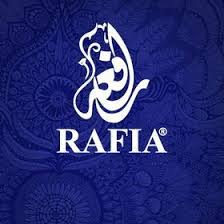 Rafia.pk Brand Launches Summer Collection 2020
Being a fashion enthusiast isn't as easy as it sounds! You have to keep an eye on the current trends and upgrade your wardrobe accordingly, meanwhile being easy on your budget. All this at once requires a perfect fashion sense and a lot of work. Well, this worry can be solved if you leave it to Rafia. She is a novice in the fashion industry but amazingly takes care of all your fashion needs. Since Pakistan is experiencing extremely hot weather these days, she launched her summer collection, in which dresses are not less than a top-notch brand's clothes.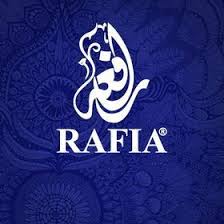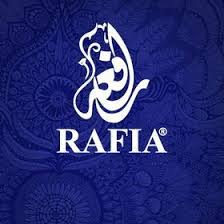 How Does Rafia Work?
Rafia is a new name in the Pakistani fashion industry, but she has already made permanent footprints on her customers' hearts. It is due to the hard work she puts in her work and also because she takes care of a woman's fashion needs. Despite the extremity of the weather and restriction of the budget, a lady always wishes and works to look stylish. This is what Rafia understands a great deal and work exactly according to the female's current demands. It's hot throughout the country, so you must need light, summer-friendly clothes that are fashionable, too. A woman can't compromise on her styling, be it daily or to an event or a party. Therefore, Rafia recently launched her summer collection that has clothes for your summer needs.
What's There in Rafia's Summer Collection 2020?
The summer collection by Rafia is now live on her official website. It has been a few weeks since its launch, and she has already sold dozens of dresses. Shop as soon as possible because the one you like may go out of stock due to high demand and abundant orders.
The dresses in this collection are casual but filled with fanciful details. The colors are also eye-catching, making them fit to wear to scorching hot summers. You will find some light colors to beat the heat, and there are also some moderately bright ones. However, dark colors are avoided in this collection since the dresses are for summers.
The dresses are ready-to-wear, so there's no need to worry about stitching. Rafia understands how tiring it is to get it sewed; therefore, she brought all the prêt for you. The size range is wide enough, covering from small to extra large, so you can easily buy no matter how thin or fat you are.
How to Shop at Rafia? 
If you are a regular customer, then you must know how to buy a dress at the store. However, there is no difficulty even if you are new because the website is simple enough to shop. You have to go to the collection you buy from. For instance, select "summer collection 2020" from the main home page by scrolling down, or choose it from the categories at the top. Both ways will take you to the dress collection where you can buy your favorite dress within seconds. Shop now and beat summers 2020 like never before!