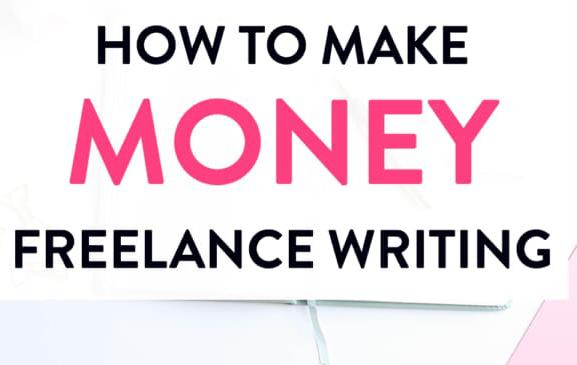 Your 10 Step Guide to Earn Money as a Freelance Blogger
High-speed internet connection? Check. Laptop? Check. Dedication, ambition and a love for putting pen to paper? Check, check, check.
You're ready to make money as a freelance blogger. You're just not sure how to do it.
The good news is that other people have done it. These bloggers have made more than a buck or two by freelance blogging. It's possible to make your living — and then some — in this field.
Why Blogging Is On Every Freelancer's To-Do List
Blogging is in! There's a universal understanding among online entrepreneurs that a blog is an essential part of any — and every — online business. (If you listen to some freelance writers and marketers, they'll tell you that every business needs a blog, whether they're online or not!)
If you're thinking about freelancing — or trying to run a freelance business already — the thing you need to understand about having a blog is that it needs to exist to serve a purpose.
First, let's make it clear that if you start a blog with the intent to make money, you're a business owner, and your business is your blog.
 10 Steps To Successful Blogging!
Find your niche
If you're a jack of all trades, master of none, you won't make much money freelance blogging. Why not?
Because you won't stand out as an expert on anything.
Start your own blog
Since you're just starting out, you probably don't have a portfolio. If you have nothing to entice clients to hire you, why would they? They'll go with someone who already has some experience, which leaves you back at square one. But if you have your own blog and can submit samples of your own posts, you'll be able to prove to client's off-the-bat that you're hirable.
Keep blogging it out on your own
Once you start landing freelance blogging gigs, it's important to keep up your personal blog — even though you aren't paying yourself to do so. Focus on growing your community and providing relevant content. The next step is finding a way to monetize your personal blog so it can become another revenue stream.
Blog only for the readers you want
You want to be a freelance blogger so you can have the freedom to work from wherever, although that isn't a realistic vision of what it really means to be a freelance blogger, keep that vision in mind anyway.
If you're working for a difficult client or writing a blog post on something you couldn't care less about, it doesn't matter wherever you are.
Seek out regular clients
Time is money, and every time you start work with a new client, you'll have to spend (often unpaid) time getting to know the client, their expectations and their style. With long-term clients, you'll have a more steady income and can even negotiate a higher rate down the road.
Speed up
Simply put, the faster you type, the more blog posts you can crank out and the more money you can make. So if you can't type quickly or you make a lot of typing errors get to work on improving your speed and become a more efficient typist.
Blog for free
Wait, isn't this a post about making money as a freelance blogger? Hear me out.
Do you want to get your name out there and in front of clients who have potential to pay a lot? Do you want to prove you're an awesome writer without having to beg clients to give you a chance? Writing for free is your answer to all of the above. Writing for free is how you make money down the road.
Be prepared to write quite a lot — and then quite a lot more
Yes, freelance blogging is a comfy work-from-your-home job that doesn't even require dressing up. That doesn't mean it's easy. It's still hard work. Freelance blogging can be a bit of a grind. So if you think this is about resting on your successes, think again.
When the time is right, increase your rates
When you land your first freelance blogging gig, it's likely not going to pay very profitably. That's okay. But as you gain more experience and know your clients want to keep you around; it's time to raise your rates and start making more money.
Step it up!
You don't know if you're good enough. You don't have tons of experience. You don't really know what you're doing.
If you want to be a successful freelance blogger, then you need to adjust your attitude, clean your slate of all those excuses and get started already. Because one thing is for sure. Your freelance blogging "career" will continue to make you nil for the rest of your life if you don't start somewhere.
"Deciding that you simply don't have the confidence to talk to people about your freelance blogging services, or to apply for an advertised gig, is like deciding that you're too shy to call emergency services when someone's lying wounded at your feet. Excusing yourself from freelance blogging because you don't know where to begin is like excusing yourself from eating cake because you don't know where to slice it."
— Sophie Lizard of Be a Freelance Blogger
 Here's a cookie for you
Now that you have the secret ingredients to ignite the blogger inside you, visit www.digiskills.pk and sign up for the awesome digital courses being offered online and that too free of cost!
Yes, you read that right. Get a load of the free digital training given to enhance your skills and run your business.
What are you waiting for? Sign up and now!