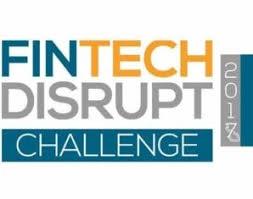 19 Promising FinTech Startups to Participate in Karandaaz's 3rd FinTech Disrupt Challenge
Nineteen promising FinTechs have been bustling with excitement and morphing their raw ideas into scalable solutions as part of Karandaaz Pakistan's FinTech Disrupt Challenge (FDC) 2018, for which Karandaaz has funded FinTech Factory to provide accelerated support to these startups. The mentoring from some of the most prominent gurus from the digital financial services sector has helped startups gain confidence, refine product ideas, and prepare for the final investment pitch stage to be held later this year. A judges panel comprising of renowned technology and FinTech professionals will evaluate the pitches and a number of winning startups will be provided with seed money (returnable grants) to convert their idea into reality. For three years now, Karandaaz Pakistan, the country's top agency for promotion of financial inclusion, has been supporting extraordinary startup ideas worthy of creating substantial social impact by way of removing bottlenecks in the local financial services sector.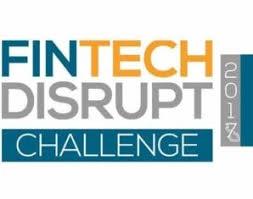 In this third round of the FDC, Karandaaz had invited startups falling in nine thematic areas including payments, interoperability, consumer/retail banking, regtech, insurtech, mobile wallets, loyalty programs, lending and savings.
"With the financial inclusion goals of Karandaaz and the Government of Pakistan converging, it gives us great satisfaction that the country's financial services industry today appears to be more receptiveto technological innovation than ever before," said Ali Sarfraz, CEO Karandaaz Pakistan. "It is owing to steady development in financial technology that we see encouraging numbers in adoption of formal financial services. Fintech Disrupt Challenge is one of our ways to promote FinTech in Pakistan by way of making our youth a part of the mission, and exploring and honing their sills to carve robust solutions."
"While the opportunities for bridging gaps in the financial ecosystem are phenomenal, the FinTech startup space in Pakistan is at a very nascent stage," said Rehan Akhtar, Chief Digital Officer, Karandaaz Pakistan. "Understanding the needs of startups and FinTech verticals, our objective is to identify, facilitate and accelerate ideas that can improve lives of our fellow Pakistanis in a sustainable and scalable manner," he added.
Innovation and technology when combined, can bring essential yet affordable financial services within the reach of people, including those from the underserved segment of the country. The Fintech Disrupt Challenge is an extension of Karandaaz Pakistan's overall ambition of promoting financial inclusion to marginalized segments of the society. Karandaaz extends financial and technical support to the financial technology startups that demonstrate substantial potential to create value for the society. It has financial and institutional support from the United Kingdom Department for International Development (DFID) and the Bill & Melinda Gates Foundation.