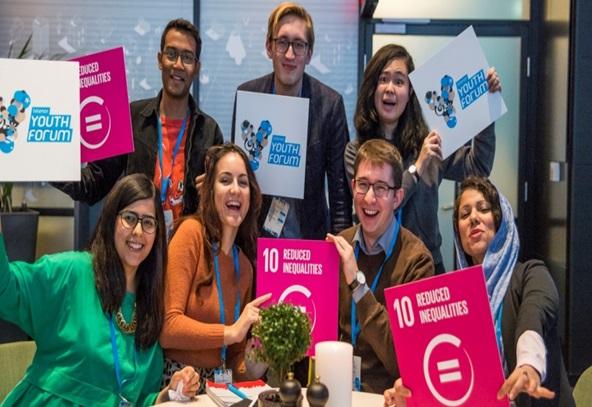 2 Young Pakistanis pitch digital solutions to Reduce Inequalities at Telenor Youth Forum
2 Young Pakistanis pitch digital solutions to Reduce Inequalities at Telenor Youth Forum
BANGKOK, 30 May 2018 – The Telenor Youth Forum's 2017-2018 programme culminates this week at the dtac headquarters in Bangkok, Thailand, where Safa Iftikhar and Sara Waqar will be representing Pakistan amongst a delegation of young leaders from 11 nations. In teams, these delegates will pitch four new services to Nobel Peace Center's Executive Director, Liv Tørres, and Telenor Group's Chief Financial Officer, Jørgen Rostrup, among others. The winning team will receive USD 15,000 in funding to implement their proposed service, with an aim to reduce inequalities in accordance with the UN Sustainable Development Goal #10. The teams will also showcase their services in a digital exhibition which will be attended by Telenor Group management and representatives from the Nobel Peace Center.
'TYF has had some inspiring young leaders emerge from Pakistan over the years to not only represent our country on a global platform but create a positive impact on society at large. Our youth has immense potential and we're proud to have TYF serving as a platform to nurture their passion and talent,' Said Irfan Wahab Khan, CEO Telenor Pakistan. 'Our delegates, Safa & Sara, are geared to make a difference in the world using this platform and it is exciting to see brilliant young minds converge again at the TYF platform to create inventive solutions to tackle global challenges and reduce inequalities.'
The Bangkok finale follows six months of the delegates developing their service ideas, conducting user research and prototyping their services since they were given their challenges during Nobel Peace Prize week in Oslo at the Telenor Youth Forum's kickoff in December 2017.  This is who the TYF delegates are, and the new services they bring to the table:
Team BD4
From left: Sara Waqar (Pakistan); Fanny Kristiansson (Sweden); Team Mentor Bjorn Taale Sandberg, Head of Telenor Research; Luka Petrić (Montenegro); Ana Janošev (Serbia); Jens Aass (Norway); Rakib Rahman Shawon (Bangladesh)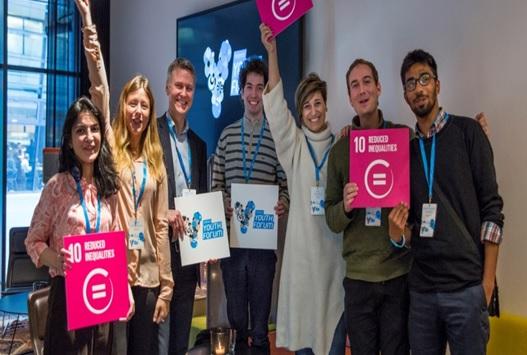 Team BD4 was tasked with investigating opportunities where mobility data from mobile networks may be used to build models that predict how infectious disease spreads – and transform the vast amounts of data into something that benefits people and society.
The team's elevator pitch: If we can predict an impending epidemic by using mobility data, we will be close to eradicating malaria. If we can combine telecom data and health case data, we can make a fairly accurate epidemiological forecasting model. Our application, BD4, creates a 'data-driven early warning system' based on the correlation of human mobility patterns, environmental factors and historical case data to map out cases of malaria. This will allow local authorities to be proactive in deploying preventative measures.
Team EDENTIFY
Clockwise from top left: Ratul Prasad (Myanmar); Eliel Stenström (Sweden); Ida Thien (Malaysia); Team Mentor Zainab Siddiqui, Director of Sustainability, Telenor Group; Máté Mátyás (Hungary); Iva Gumnishka (Bulgaria); Safa Iftikhar (Pakistan)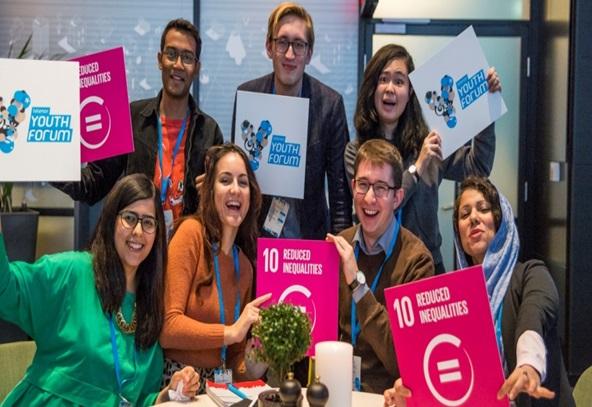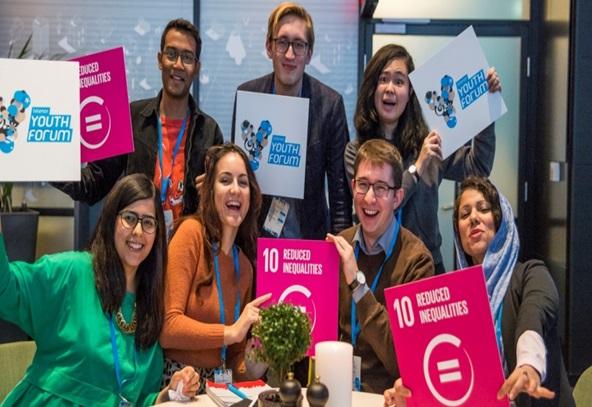 Team EDENTIFY tackled the topic of birth registration and digital identity. This team's challenge was to help achieve digital identity for all – and ensure equal access and opportunity.
The team's elevator pitch: A baby born, is given a name. A baby registered, is given an identity. 1.1 billion people in this world do not possess an identity — nearly 170 million of them are children under five. We believe that with Edentify, we can fix this in two easy steps. First – run an awareness campaign on the importance of providing access to information on birth registration; second – launch an SMS-based fundraising campaign with a mobile provider that lets mobile users pledge their mobile credit to a parent in need to pay for their new-born child's registration. This way Edentify can connect people and empower parents to give every child the right to an identity.
Team AGNCY
Clockwise from top-left: Tammarin Dejsupa (Thailand); Nang Kant Kaw Ywat Hseng (Myanmar); Team Mentor Michael Foley, CEO, Grameenphone; Myat Moe Khaing (Bangladesh); Iva Tsolova (Bulgaria); Lasse Schriver Nielsen (Denmark); Veljko Ristić (Serbia)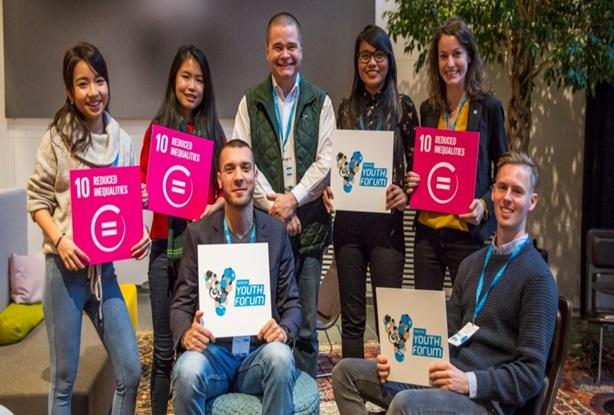 Team AGNCY was given the challenge to root out the sources of downward pressure on wages and disregard for workers' rights such as basic health and safety.
The team's elevator pitch: In developing countries, workers are often subject to degrading working conditions. It's a structural problem that leaves their voices unheard. Agncy is a digital whistleblowing platform where workers can file reports to labour organisations. We want to enable secure, anonymous and verifiable reports in a world where smartphones with internet access are available and used by these workers.
Team DIGIU
Clockwise from top left: Worapon Rattanawarawong (Thailand); Elise Landsem (Norway); Amalie Pernille Rasmussen (Denmark); Gréta Bettina Baukó (Hungary); Team Mentor Philip Ling, Sustainability Principal, Digi; Danica Čelebić (Montenegro); Shaun Abdullah (Malaysia)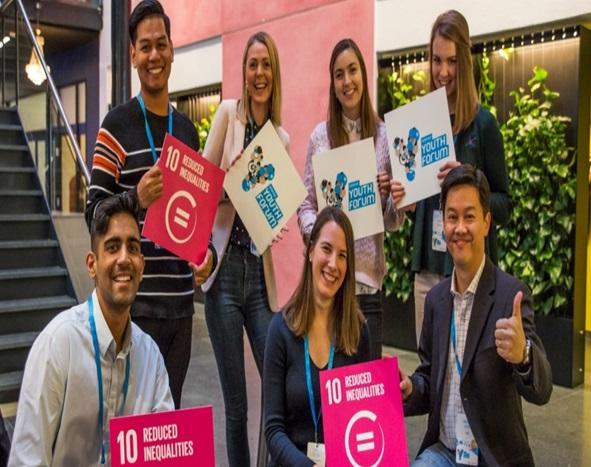 The DIGIU team was challenged with making the internet a safe place for youth. From cyberbullying to exposure to potentially harmful content and targeted child sexual abuse, our youth need to be empowered with effective solutions to navigate online perils.
The team's elevator pitch: The digital world is a real part of young people's lives nowadays, and just like the physical world, children need to learn how to navigate it. We can do that by providing professional guidance and peer support, increasing digital skills through learning tools, and lowering the threshold to seek help. Through an AI-based chatbot, a peer to peer voting system, expert advice and pooling information from around the world, we make it engaging and easy to learn about internet safety and ask for help.
To learn more about the TYF program and to apply for TYF 2018-2019, visit www.telenor.com/youthforum. Applications are now open! Check out the website for local deadlines.