The Inspiring Lives Organization has launched a pilot project
Inspiring Lives Organization in collaboration with Umeed Jawan has launched a pilot project "Developing Skills of Students at Private Schools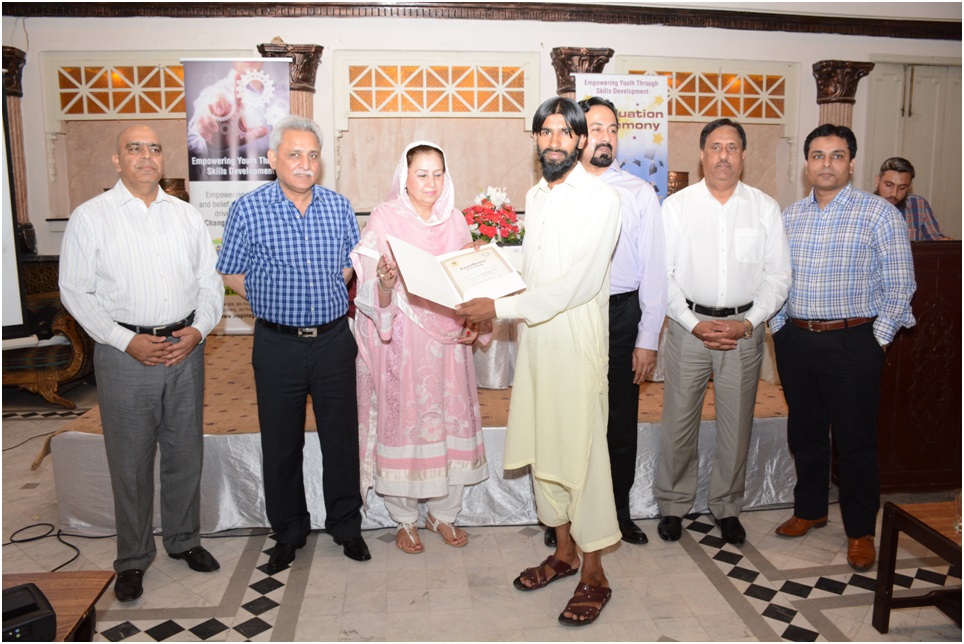 The Inspiring Lives Organization has launched a pilot project "Developing Skills of Students at Private Schools" in collaboration with Umeed Jawan.  The Graduation Ceremony and Job fair was held to facilitate and honor the successful students.
For the project; in Lahore three private educational institutes has been selected and IT and Mobile Phone repair labs were prepared with the latest stat of the art IT equipments for the training purposes. For the technical training purpose 100 student from each private institute and collectively 300 students were enrolled and trained in different technical skills.
The project objectives were:
To educate and encourage students from private schools to get involved in creative activities to become technical hand and employable.
To give youth an alternative to joining extremist groups by providing them with opportunities to participate in activities and sensitizing them to the ideas of peace and tolerance.
Technical and Soft skills training for students at private schools to enhance their day to day working procedures and also empower them for better decision making.
Technical and Soft skills training for Education Institutes to enhance employability during future Campus Selection.
To bring awareness to the new changing needs of the rapidly growing educational field.
To bring about an attitudinal change.
To motivate the students.
To further enhance the Leadership qualities.
The four courses were launched in private educational institutes by plan and have covered the significant content in a short-period of time, with the sole objective of facilitating student placement in jobs and generating extra revenue through these soft and hard skills courses. One major area of focus was microfinance schemes, offering students loans to start there own business.
It was a multidimensional approach to address radicalism at the Private Schools by attempting to mainstream the students through introduction to secular studies, imparting skills to increase their job market and engage them in community work beyond religious services.
After completion of the study & technical course, job fair and graduation ceremony was held to celebrate the achievement of Private educational institute's students in a neutral place. Certificates were awarded to the students who have successfully completed the course. Success stories of the project are shared in the event. Later in the day a Job fair was held in coordination with Private sector consultant where members of Industry from All Pakistan Business Forum has interview successful candidates for placement Internship and Jobs in respective trade and industry organizations. Also present at the Job fair was representative from Microfinance Schemes offering loans to students to start there own Business. Representative of Akuwat and FINCA Micro Finance Bank were present a the job fair to share the details and process of loans to students.