Closer Pakistan-Turkey cooperation emphasized in the defence field
Pakistan's Ambassador to Turkey Sohail Mahmood called on Chief of Turkish General Staff (TGS), General Necdet Ozel, in Ankara and exchanged views on defence matters.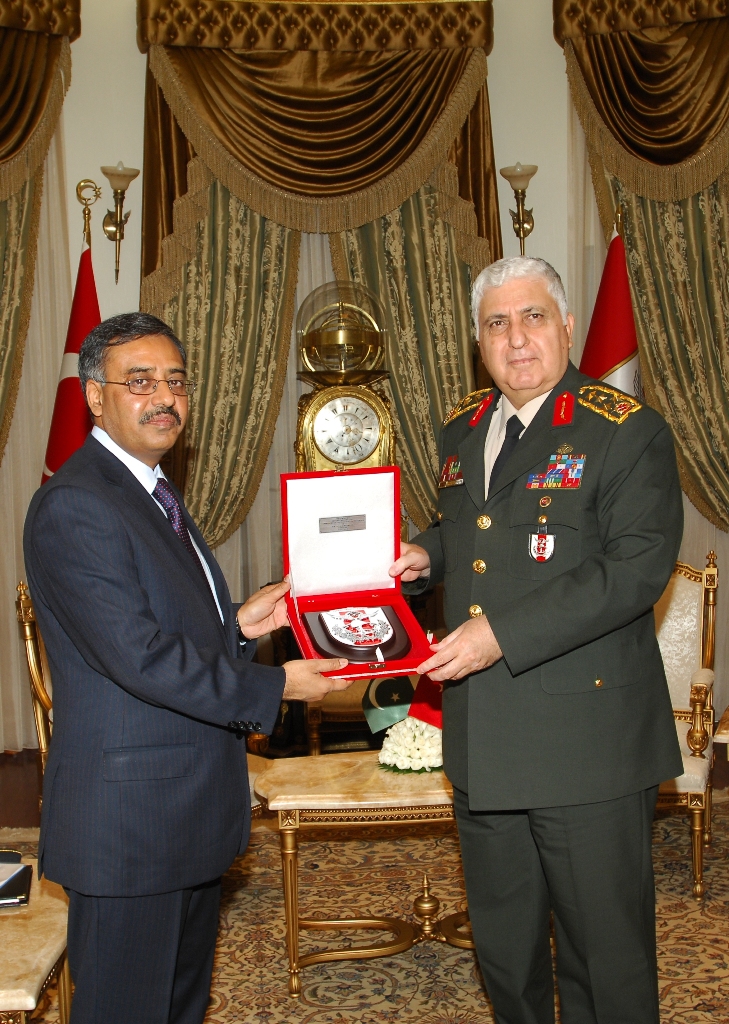 Ambassador Sohail Mahmood conveyed the cordial greetings of Chairman, Joint Chiefs of Staff Committee (JCSC), General Rashid Mahmood, which General Necdet Ozel warmly reciprocated.
During the meeting, the special nature of Pakistan-Turkey relations and the long-standing tradition of close collaboration between the armed forces of the two countries were emphasized. The discussion also focused on recent high-level exchanges, participation in joint land, air and naval exercises, and aspects of military training and education. It was agreed to further intensify defence cooperation in all dimensions, including closer collaboration in the defence industry field.
Pakistan-Turkey defence cooperation has been growing steadily within the institutional framework of the High-Level Military Dialogue Group (HLMDG). Its last meeting was held in Rawalpindi in October 2014.