APBF National Board Elects Dr. Inam Ullah Haq as new President Islamabad Board
National Board of All Pakistan Business Forum (APBF) has conducted its meeting, headed by the Chairman APBF – Mr. Khalid Rafiq, while President APBF Ibrahim Quraishi was the Co-chairman of this meeting. All the members Unanimously elected Dr. Inam Ullah Haq as the new President of Islamabad Board. The session was intended to evaluate overall performance of APBF Islamabad Board and its office bearers. Thorough appraisal during the session resulted in a unanimous decision by the members to terminate the tenure of Mr. Imran Shauqat, EX President Islamabad Board for not meeting the goals and objectives of APBF.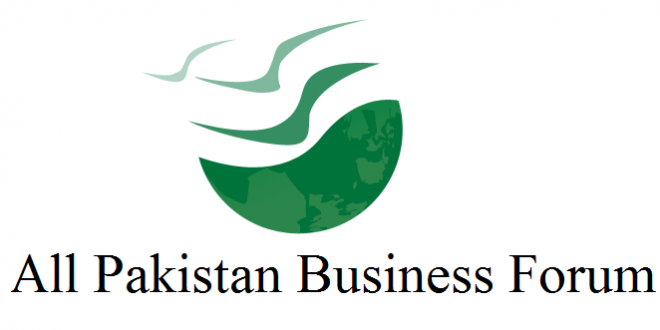 Hence National Board declared officially that: "Mr. Imran Shauqat is no longer associated with APBF, and he should not be considered President, representative or member of APBF.
Mr. Naeem Murtaza will hold his office position and will carry on as Secretary General of Islamabad Board. The board was happy to see his performance and the approach for making APBF a success.
Mr. Ibrahim Qureshi, President APBF, welcomed Dr. Inam Ullah Haq as a new President of Islamabad Board. Mr. Qureshi also said that: "Dr. Inam Ullah Haq is a valuable addition to the association". Mr. Qureshi also expressed his trust in the leadership qualities of Dr. Inam Ullah Haq to provide a robust growth to the APBF Islamabad Chapter.
The National Board meeting saw enthusiastic participation from all board members, representing high-profiled enterprises, associations and institutions, belonging to numerous industrial sectors, from all over Pakistan. The members pledged to enrich the performance of APBF with fresh initiatives, leading to social development, economic prosperity and financial inclusion, by building fresh collaborations with resourceful enterprises.
The All Pakistan Business Forum (APBF) is a vibrant business association which promotes and protects the interests of the business community and industry. It also suggests and advises the Government sector, regarding policy formulation, regulatory realignments and implementation in the commercial and industrial sectors of the economy. APBF has been consistently playing a positive role in elevation of standards and facilitation of business activity in Pakistan.