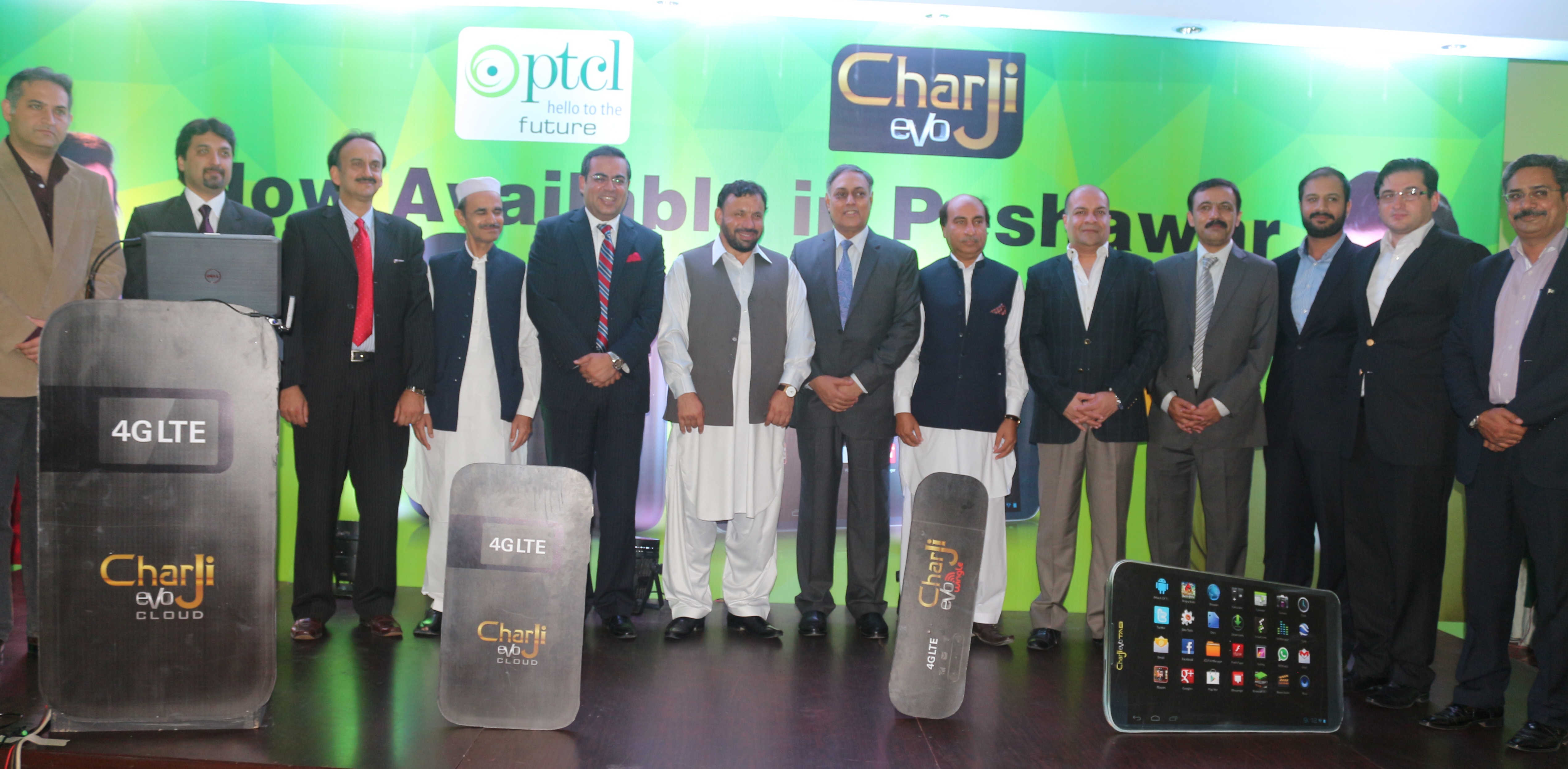 PTCL introduces next-generation CharJi EVO services in Peshawar
Pakistan Telecommunication Company Limited (PTCL) has expanded its next-generation CharJi EVO wireless broadband services to Peshawar.
The introduction of CharJi EVO will enable residents of Peshawar to experience Pakistan's fastest and most reliable 4G LTE wireless broadband service at speed upto 36Mbps.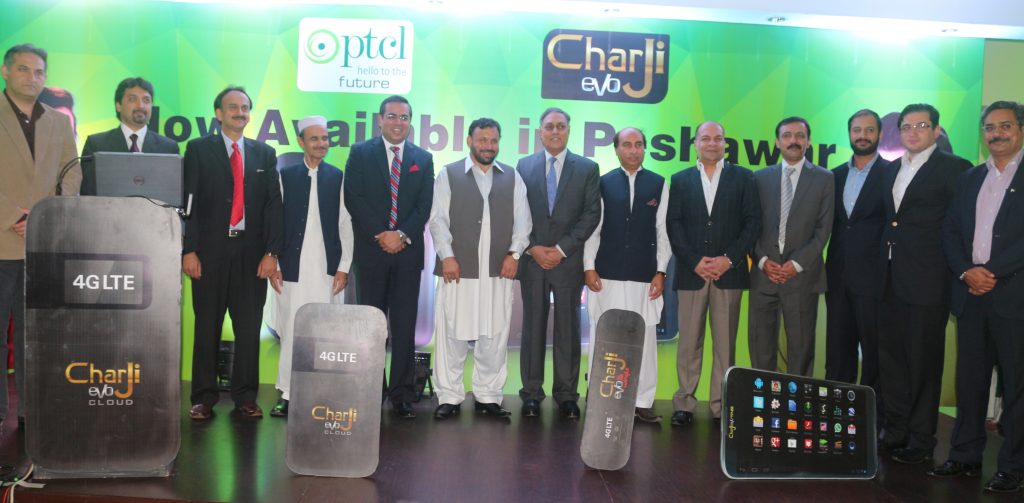 The company ushered a new era of technological innovation in the country by introducing the next generation 'CharJi EVO' in 2014, which is an addition to the 3G EVO range of services already serving the residents of Peshawar and customers nationwide.
The launch ceremony of CharJi EVO services was attended by a large audience of business community, senior government officials, media personalities as well as representatives of IT and education sector. Muzafar Said, Minister of Finance, Government of Khyber Pakhtunkhwa (KPK) was the Chief Guest at the occasion.
Adnan Shahid, Chief Commercial Officer, PTCL, while speaking at the launch ceremony said, "PTCL has always been at the forefront in introducing innovative technologies and services in the country and our fixed and wireless broadband services are acting as a catalyst in transforming the socio-economic landscape of Pakistan."
"PTCL has always introduced technologies that have helped people improve their lives. Peshawar is a historic city and a strong business hub and CharJi wireless broadband services will open new possibilities of growth and development in the area," he added further.
Shahid Mahmood, Executive Vice President, Business Zone North, PTCL said, "We are committed to develop high-speed broadband eco-system throughout the country and launch of CharJi service in Peshawar is a reflection of this vision."
Badar Ul Zaman, Regional General Manager, PTCL, Peshawar said "The launch of PTCL CharJi EVO will create more value for our customers here in Peshawar. The service will open new avenues for households, educational institutions and businesses in the city."
CharJi EVO service is available in convenient dongles, Mi-Fi clouds and tablet, providing a powerful internet experience, faster web browsing, HD video streaming, downloads, uploads and low latency (ping) rates for online gaming.  The ease and comfort of CharJi EVO cloud devices with its state of the art Wi-Fi capability and fast internet browsing brings an unparalleled experience, connecting up to 10 Wi-Fi enabled devices simultaneously.
PTCL has launched Pakistan's first 4G LTE tablet ' CHARJI EVO TAB' which provides built-in charji connectivity and voice calling feature.