JBS-HPE SIEM Service Solution
JBS-HPE SIEM Service Solution
JBS-HPE SIEM Service Solution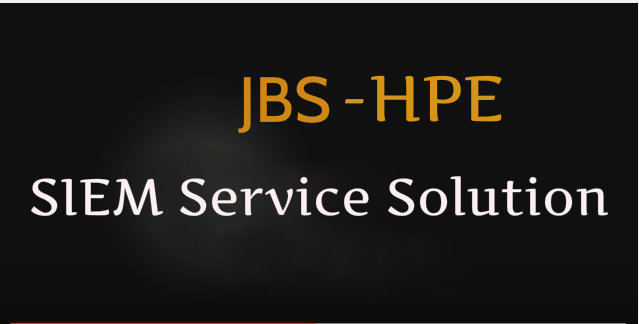 Business organizations need clear visibility into IT security events as well as proven responses to potential threats.  Businesses are faced with challenges like:
Lack of visibility into information across multiple service providers and data centers
Growing number of devices and proliferation of log information
Numerous identities within the Enterprise,
Lack of central log collection and view across enterprise device types
Jaffer Business Systems has introduced HPESIEM (Security Information and Event Management) service solution in Pakistan which is designed to be deployed rapidly to address customers' immediate threat management needs while providing the infrastructure that can be leveraged to meet future demand.   This solution combinesIndustry-leading threat management technologies, unmatched global threat intelligence capabilities, and security analysts to provide a proactive, fully managed, threat management.SIEM is a turnkey, 24x7x365 service, fully implemented and staffed by experienced security consultants and analysts who will be analyzingthreat intelligence and customer's event data to provide meaningful and relevant alerts to customer.
Benefits that SIEM Solution yields to the business organization include:
Cost Reduction
Business Risk Reduction
Improved Regulatory Compliance
Enhanced Security Governance