LG Stylus 2 Plus Delivers Upgraded Features
LG Stylus 2 Plus Delivers Upgraded Features for Improved User Experience
Karachi, June 17, 2016 ― The LG Stylus 2 Plus, the latest edition of its large-format Stylus series, begins its global rollout with its launch today in Taiwan.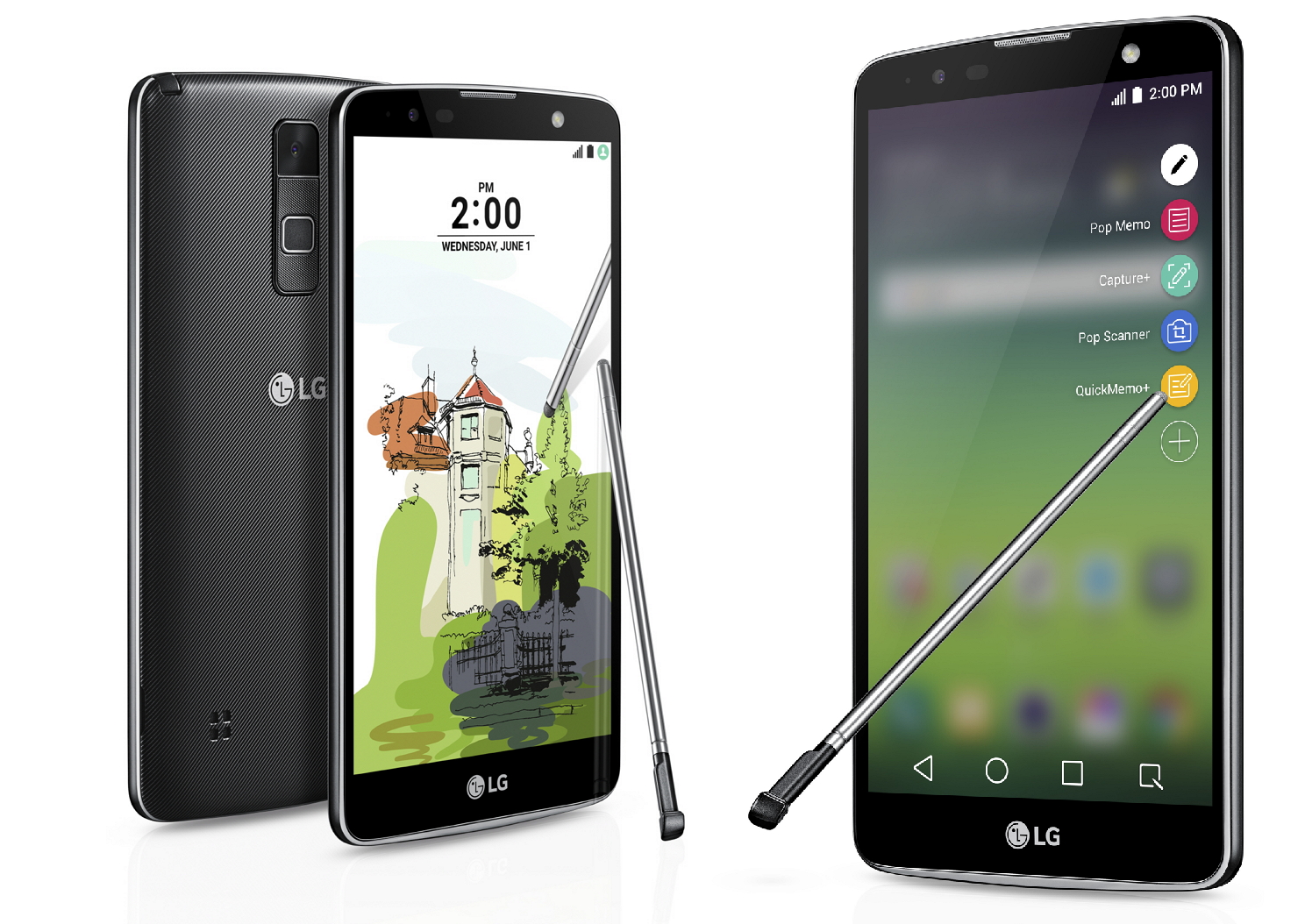 The LG Stylus 2 Plus will make its way to customers in other key markets in Asia, South America, Europe and North America in the weeks to come.While the design remains consistent with the original LG Stylus 2, the smartphone features significantly better performance than its original cousin. At its heart is a faster 1.4GHz Octa-Core processor, a sharper 5.7-inch Full HD IPS display and higher resolution 16MP rear camera, with a flash on both sides for clearer photos and videos in low light.
Other improvements include more RAM and the choice of colors: Titan, Gold and Brown.The Stylus 2 Plus carries over the nano-coated stylus which provides the tactile feedback of a quality fountain pen when writing on the screen. Using the stylus is made even more useful with UX features such as Quick Memo and Off Memo and Pen Keeper, which displays a warning when the stylus strays too far from the phone, or vice versa. "The LG Stylus 2 Plus offers users a spacious screen, powerful multimedia functionality and a writing experience at a competitive price," said Juno Cho, president of LG Electronics and Mobile Communications Company. "It's just another example of the constant refinements we're making to our mobile products to give LG customers a wide variety of features and designs to choose from."
Key Specifications:
Display: 5.7-inch Full HD IPS Quantum Display
Chipset: 1.4GHz Octa-Core
Camera: Rear 13MP, 16MP / Front 5MP, 8MP (varies by region)
Memory: 2GB, 3GB RAM / 16GB, 32GB ROM / MicroSD (varies by region)
Battery: 3,000mAh (removable)
Operating System: Android 6.0 Marshmallow
Size: 155 x 79.6 x 7.4mm
Weight: 145g
Network:  LTE / HSPA+ / GSM
Connectivity: Wi-Fi 802.11 a, b, g, n / Bluetooth 4.1 / USB 2.0
Colors: Titan / Gold / Brown
Others: Fingerprint Sensor
About LG Electronics Mobile Communications Company
LG Electronics Mobile Communications Company is a global leader and trend setter in the mobile and wearable industry with breakthrough technologies and innovative designs. By continually developing highly competitive core technologies in the areas of display, battery, camera optics and LTE technology, LG creates handsets and wearables that fit the lifestyles of a wide range of people all over the world. LG is seeking to provide a playful mobile experience that extends beyond the scope of traditional smartphones.