Lighting up Lives with PepsiCo Pakistan
Lighting up Lives with PepsiCo Pakistan
Lahore: June 17, 2016:- Avid CSR volunteers from PepsiCo Pakistan launched the 2016 Lighting Up Lives campaign in the holy month of Ramazan with commitment and dedication towards community betterment.
The 'Lighting Up Lives' project, launched in 2014, is PepsiCo Pakistan's flagship CSR program which provides solar lights inside Pepsi bottles to communities in need. This initiative has helped install hundreds of lights in refugee camps and other under privileged areas across Pakistan impacting the lives of thousands of community members. PepsiCo aims to increase the project's reach and light up hundreds of thousands of Pakistani lives in years to come.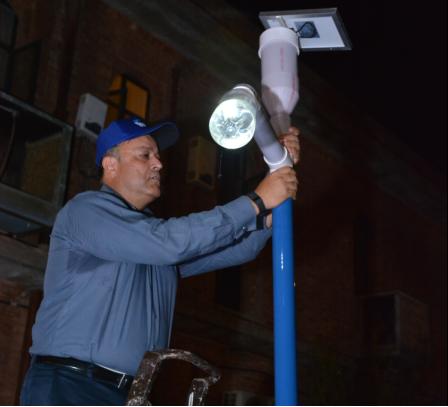 This volunteering activity was arranged in collaboration with Buksh Foundation and Roshni Welfare Association. Volunteers from PepsiCo helped to install hundreds of lights at the Roshni village for special persons. The beneficiaries were thrilled with this 'gift of light' as they called it while also taking part in the installation of the lights activity.The lighting solution provided is simple but sustainable. It comprises of a battery, solar panel and a Pepsi bottle with an LED light in it. The light automatically switches on as the sun sets.The event was attended by the senior management of PepsiCo, Buksh Foundation and Roshni Welfare Association along with members of the media.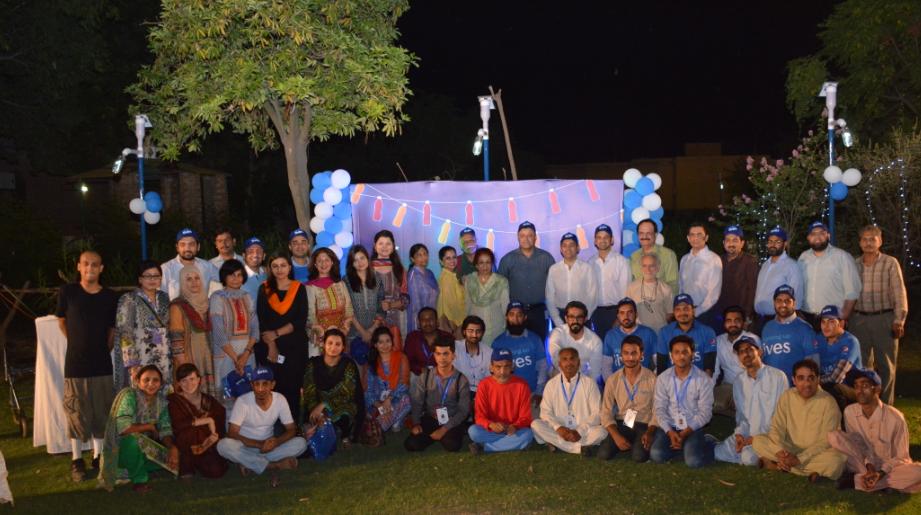 Jahanzeb Khan, Vice President and General Manager PepsiCo Pakistan, hailed the volunteers' passion towards community service and remarked on the occasion: "The spirit of social responsibility has always been an integral part of the way PepsiCo operates. We believe this support will help those fellow Pakistanis living in the dark to carry on with their lives and continue to earn their respective livelihood with this gift of light."As a true icon Pepsi has always pushed the envelope to impact lives in a truly meaningful way, sharing the gift of light with those who are underprivileged through the heart-warming "Lighting up Lives" campaign. The campaign has already won consumers all over and has been paramount in evoking attention to what a simple plastic bottle could do to brighten lives! This Ramzan, Pepsi will continue its mission to light up lives across Pakistan by giving the people of Pakistan a chance to contribute towards lighting up lives for the underprivileged via buying a Pepsi 1.75L bottle and making a contribution to the cause.
About PepsiCo:
PepsiCo products are enjoyed by consumers one billion times a day in more than 200 countries and territories around the world. PepsiCo product sales, driven by a complementary food and beverage portfolio that includes Frito-Lay, Gatorade, Pepsi-Cola, Quaker and Tropicana. PepsiCo's product portfolio includes a wide range of enjoyable foods and beverages, including 22 brands that generate more than $1 billion each in estimated annual retail sales.At the heart of PepsiCo is Performance with Purpose – our goal to deliver top-tier financial performance while creating sustainable growth and shareholder value. In practice, Performance with Purpose means providing a wide range of foods and beverages from treats to healthy eats; finding innovative ways to minimize our impact on the environment and reduce our operating costs; providing a safe and inclusive workplace for our employees globally; and respecting, supporting and investing in the local communities where we operate.