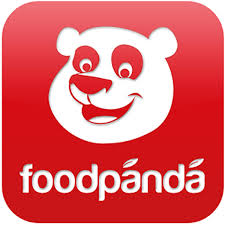 Foodpanda Launches Biggest Value For Money Campaign Of Flat 20% Discount & Free Delivery
Foodpanda Launches Biggest Value For Money Campaign Of Flat 20% Discount & Free Delivery
KARACHI, July 11, 2016 – foodpanda is the first E-commerce platform in Pakistan to launch a campaign centered on greatest value for money by activating flat 20 percent discounts on entire menu and waiving off delivery fee charges of500+ restaurants across Pakistan.

The idea of delivering biggest discount campaign within the food industry to date stems from foodpanda's research unit which works relentlessly with stakeholders to understand industry and consumer demands."We constantly asked ourselves a question: how can we bring about a massive growth in the industry? Our objective solved the puzzle.
We want to deliver what our customers expect of us.Deliberating on industry trends, consumer preferences and inputs from restaurant partners we were able to come to a conclusion: The food ordering industry is hungry for growth. A flat 20% discount on entire menu and no delivery fees of more than 500 restaurants is bound to create that effect. It is what our customers want and we are prepared to deliver exactly that", says Omair Bakhsh, Marketing Manager foodpanda Pakistan.The food ordering industry prices have been massively challenged by foodpanda with this month-long campaign. Ordering in via foodpanda is more convenient and gives best value for money within the lowest price range.On the other hand, Ramadan slows down growth for food ordering industry however, flat 20% discount and no delivery fee will help reawaken the love for cozy lunches and fulfilling dinners at home."As far as the business is concerned, we're expecting an explosive growth this month, for us as well as the industry by delivering what customers want – best value for money campaign"Omair Bakhsh, Marketing Managerfoodpanda adds further.This exciting online event will start today, 11th July 2016, and extends until the end of month. Foodies from Karachi, Lahore, Islamabad and Rawalpindi wishing to make the most out of it can simply log in to foodpanda website or download foodpanda mobile app for iOS, Android and Windows Phone.