TPL Trakker Launches TPL Maps
TPL Trakker Launches TPL Maps
Lahore, August 24, 2016: The country's largest tracking solutions provider TPL Trakker Ltd. has launched TPL Maps, Pakistan's first indigenously developed digital mapping solution. TPL Maps, created using state-of-the-art technology, are inlayed with smart features that provide real-time intelligent routing, live traffic updates, turn-by-turn navigation options and smart search amongst a host of other features.
TPL Maps boast of 1.5 million points-of-interest (POIs) – this is the highest number of POIs compared to any other mapping service in Pakistan. With close to a million housing addresses, the largest collection of housing data ever recorded, TPL Maps have approximately 1,000 3D building models and approximately 300,000 kilometers of road network mapped across the country. The maps also correctly showcase Kashmir and Gilgit Baltistan as a part of Pakistan.
Talking about TPL Maps, Ali Jameel, CEO, TPL Trakker Ltd. stated: "TPL Maps have been developed indigenously and I firmly believe that these localized mapping solutions will provide a holistic navigational experience to people all over Pakistan.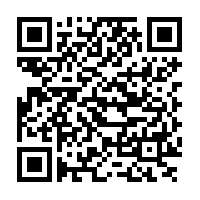 Globally, maps have taken the center stage for e-commerce, fintech, advertising and games. Today we have enabled Pakistan to leverage the power of Maps for businesses, consumers and the Government sector. This is just the beginning of a new era for technology in the country and we are honored to be in the driving seat of this change."With over 22,000 hours of research, TPL Maps have been developed with data collected over the last 15 years by a dedicated team of over 100 IT & GIS analysts who have worked diligently to make these maps a reality. TPL Trakker aims to add further innovation and exciting features in upcoming releases.TPL Maps can be downloaded from Google Play Store and Apple App Store from the links below:
Google Play: https://play.google.com/store/apps/details?id=com.tpl.tplmaps&hl=en
App Store: https://itunes.apple.com/pk/app/tpl-maps/id1107265185?mt=8
 Notes to Editors
ABOUT TPL Trakker
TPL Trakker, Pakistan's leading vehicle tracking and fleet management service provider, excels in research, development and support of technologically advanced solutions. Tailor-made to the divergent needs of the consumers and the industries we serve, TPL Trakker is committed to providing customers with state-of-the-art solutions including Vehicle and Personal Tracking, Fleet Management, Navigation and e-Solutions.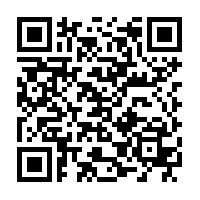 A regional network spanning across Pakistan, UAE, Bangladesh, Afghanistan and Qatar offers over 150,000 customers superior service quality and customized solutions. TPL Trakker accepts its social responsibility by supporting health, education and the community in which it operates.
For further information please visit tpltrakker.com
About TPL Maps:
TPL Maps, Pakistan's first indigenously developed digital mapping solution, offer smart searching options for over 1.5 million points-of-interest, covering 500 cities.
For further information please visit tplmaps.com