Kilo of Kindness Closing Ceremony
Kilo of Kindness Closing Ceremony
Karachi, 5th October, 2016: Mövenpick Hotel Karachi recently held the closing ceremony of its charity campaign "Kilo of Kindness" in which it donated 60 kilograms of school supplies to a charitable educational institute, The Garage School.
The hotel guests and two other corporate brands helped in raising school supplies. The school supplies are in form of syllabus copies, complete set of pencil boxes and a colour printer.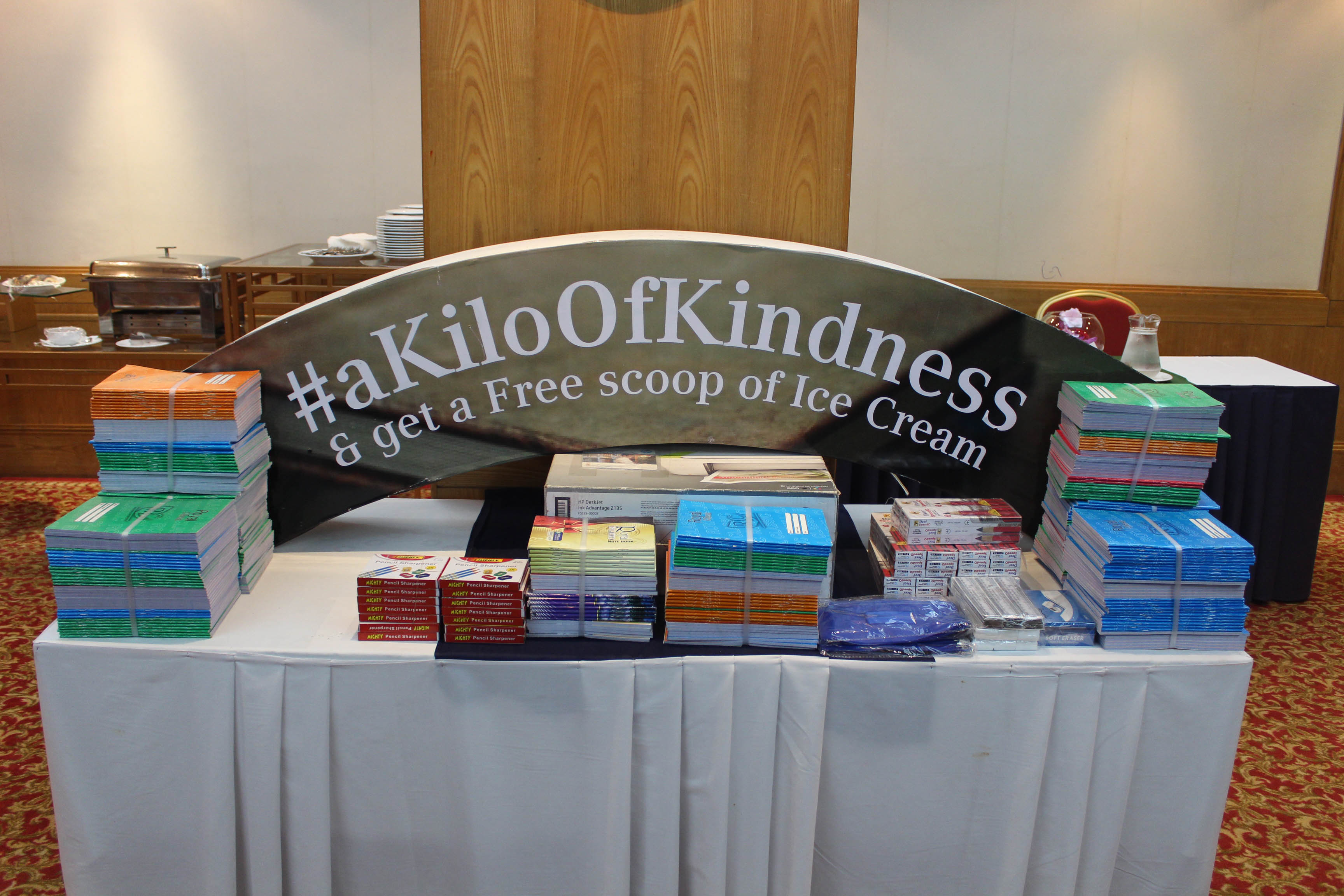 "Mövenpick Hotel Karachi has always been committed to the social welfare of the city and strongly supports such charitable causes, especially related to education" elaborated Mirza Mansoor, General Manager, Mövenpick Hotel Karachi.Kilo of Kindness is an international Campaign of Mövenpick Hotel and Resorts, which is dedicated towards giving back to the area in which it operates in. It strongly supports causes related to education."We are very thankful to Mövenpick Hotel Karachi for considering us for this campaign and assisting our students in their struggle to acquire education" said Shabina Mustafa, Founder, The Garage School.Mövenpick Hotel Karachi wants to create an example by supporting less fortunate students in their fight against all odds to succeed. "Mövenpick Hotel Karachi will continue to support and create such charitable activities" concluded Mirza Mansoor, General Manager, Mövenpick Hotel Karachi.