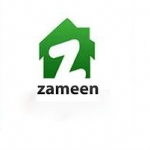 Genuine Buyers Steer Market Activity Asproperty Investors Lie Low
Genuine Buyers Steer Market Activity Asproperty Investors Lie Low
After the property tax amendments made to the Income Tax ordinance 2001, many anticipated a huge dip in property prices and it was speculated that the property market would lose its energy.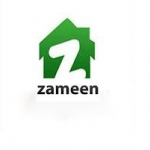 This prediction did not come true however, as no severe decreases were seen in property values in either Lahore, Islamabad or Karachi during August 2016. However, no remarkable upward trendswere noticed either, according to Zameen.com's statistics.In Lahore, the prices of plots did not fluctuate much in any of the major localities. In DHA Lahore, prices inPhases I to IX remained stable for both 10-marla and 1-kanal plot categories. Bahria Town, Bahria Orchard and LDA Avenue I also did not register much change in property values, and neither did the other major localities. Overall, the realty sector of the capital city of Punjab was not too badly affected by the new taxes.The federal capital was also not too negatively impacted by the new tax regime. Stability in prices was observed in the 1-kanal plot category in all major housing schemes. The only exception was Sector B-17, which registered a controlled drop in prices. This is no reason to panic, however, especially for long-term investors and genuine buyers.Karachi, on the other hand, registered mixed numbers in the aftermath of the new taxes. Ultimately, no major downward trends were seen in August 2016 in any of the major localities, with no sharp rises either.In the 10-marla plot category, the average price increased 1.15% in Bahria Town Karachi(BTK), whileDHA City Karachi (DCK) registered a price drop of 1.20% and it was also noted that market activity was greatly influenced by genuine buyers.Out of the top five localities for plots and homes in Lahore, Karachi and Islamabad, DHA's projects were the most in-demand.
Lahore
Despite a significant lack of investment activity, property prices in Lahore remained stable for the most part. However, no substantial spikes were observed either.DHA Lahore, which is the most popular investment options in the city, registered steady numbers for all plot categories during August, while no steep drops in prices were noted. Bahria Orchard, another one of the most coveted localities among investors, also bore the impact of the new taxes quite well; both 10-marla and 1-kanal plots showedinsignificantprice drops of 0.02% and 0.23%, respectively. An increase of 0.55% was recorded for 1-kanal plots inBahria Town proper, while a negligible drop of 0.52% was observed in the 10-marla plot category. LDA Avenue I, meanwhile, registered steady prices for the most part while Wapda Town showed a controlled drop in values.
Islamabad
Islamabad's realty sector also showed stability during August 2016. In various localities, negligible dips were seen in property prices, but no major fluctuations were observed. DHA Islamabad remains an area of special interest for both local and overseas investors, and registered stable numbers, with a mere 0.66% increase in the value of 1-kanal plots. In Bahria Town, price drops of
0.15% and 1.33% were observed in the 10-marla and 1-kanal plots categories, respectively. Meanwhile, Sector F-11 and Sector E-11, clung on to mere stability during August 2016.
Karachi
In the city by the sea, investors mostly invest in the projects such as DHAKarachi, DCK and BTK. These three localities are also popular among genuine buyers seeking to own a comfortable home in a serene neighbourhood.Zameen.com's data shows that property pricesin DHA Karachi remained stagnant; an increase of 0.52% was registered for 250-yard2plots while a decrease of 0.41% was seen for 500-yard2plots.DCK, whose performance has been remarkable since its launch, registered controlled drops in propertyvalues during the month. BTK and Gulshan-e-Iqbal, on the other hand, posted slight increases in thevalues of 500-yard2and 250-yard2plots. In spite of the legal issues that occasionally affect sale-purchase activity in BTK and the imposition of increased taxes, prices in the locality continued to look up, as the value of 250-yard2plots in the locality increased 1.15% during August 2016.
Final Analysis
The new tax regime has had a negative impact on market activity. It seems that both investors and some genuine buyers are only assessing the situation currently. While it is true that property buyers and sellers are both required to pay higher amounts of taxes on property transactions, the highest amount that a tax-filing buyer will have to pay in Pakistan is still less than the 4% tax that they would have to payfor a property transaction in Dubai.In Lahore, Islamabad, and Karachi, the property markets did not register any significant fluctuations after the new tax regime was introduced. On the contrary, prices stayed completely steady. The increased property taxes will hopefully keep property flipping at a minimum and also put an end to speculative trading. Ultimately, this will make property trading easier for genuine buyers. Most significantly, black-money transactions willalso be reduced.As genuine property buying and selling continues in the real estate sector, it seems the tax burden isn't as heavy as it has been made to look. Overall, the month of August has been a predictably slow one for the real estate sector. Let's wait and see how the property market fares in the coming months of 2016.