Zong's "New Hope" 
volunteers took an active part in
Spending
a day with the 2005 earthquake-affected children at SOS village here in Islamabad.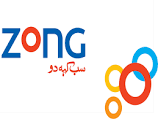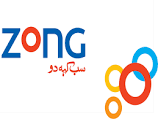 On October 8th, 2005 Pakistan was hit by the most devastating earthquake of its history. The death toll reached over 100,000 and over 3.5 million people were rendered homeless. According to government figures, 19,000 children died in the earthquake, most of them in widespread collapses of school buildings. This year, on the 11th anniversary of the tragedy, Zong's "New Hope" volunteers joined in the commemoration prayers for the victims, distributed gifts took lunch with the children, and engaged in multiple playful activities. Additionally, the volunteers took the time to's decorate children's classrooms. The activity proved to be an outright success with the children at SOS who engaged actively with the new hope volunteers with sheer joy on their faces. It is to be noted that over the last few years, Zong has carried a socially responsible enterprise image and has shown a serious commitment to delivering on its social responsibilities. Under the banner of 'A NEW HOPE' Zong recently launched its Employee Volunteer Program that encourages employees to
Donate
hours for volunteer activities. Under a detailed methodology, the program aims at greater social inclusion through aiding the welfare of the underprivileged segments of society. In the future, the company aims to continue getting more involved in the social segments of the country for the underprivileged.