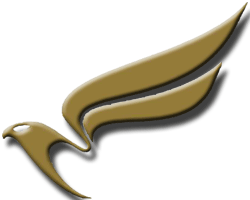 Shaheen Air International Commences Two Weekly Flights between Islamabad & Medinah
 Shaheen Air International Commences Two Weekly Flights between Islamabad & Medinah
The airline now flies twice to enable more and more passengers to reach the holy city
 Islamabad – November 18, 2016:In line with its commitment of facilitating passengers, Shaheen Air International (SAI) has initiated two weekly flights from Islamabad to the holy city of Medinah, Saudi Arabia. The airline has started flying twice to Medinah reflecting the significant surge in demand by travelers seeking to fly to the blessed land.
The first flight between Islamabad &Medinah bearing the flight number NL705 departed from Benazir Bhutto International Airport at 09:15 am on November 16, 2016. It carried 165 passenger who were given special giveaways by representatives of the company.While witnessing the arrival of the first flight to Medinah, Faisal Ahmad Khan,Station Manager – MedinahMunawwarah,Shaheen Air International said: "It is truly a blessing for our company to be able to fly twice to the holy city of Medinah. We noticed that many people wished to travel from Islamabad to the sacred land. While our passengers are at the heart of everything that we do, we decided to operate two weekly flights in order to offer more convenience to them." Earlier, Shaheen Air was also awarded with a certificate of appreciation by the Directorate General of Hajj – Pakistan upon the successful completion of its Hajj operation 2016 / 1437 AH.
Shaheen Air:
Shaheen Air International Limited (SAI) is established as a public limited company under the Companies Ordinance, 1984.It is mandated to performthe business of air transportation of passengers and cargo. Shaheen Air commenced its operations as the first private airline in Pakistan in December, 1993.It operates on various domestic and international routes and in 2015, it became the only private airline from Pakistan to fly east with non-stop flights from Lahore to Guangzhou, China. Recently, the carrier began services between Islamabad and Manchester and also plans to fly to several other international destinations in the future.