The fastest Phone in the Market gets "Unboxed" Live – Huawei Mate-9
The fastest Phone in the Market gets "Unboxed" Live – Huawei Mate-9
Lahore 08thDecember, 2016:After recently orchestrating the 'first-experience' event to introduce its latest technological masterpiece – The Mate 9 smartphone, which received a tremendous response from the tech-world and the consumers, Huawei – the global technology leader has finally presented a 'Live Un-boxing' of this long-awaited device on Huawei's official facebook page, for everyone to see its fascinating features.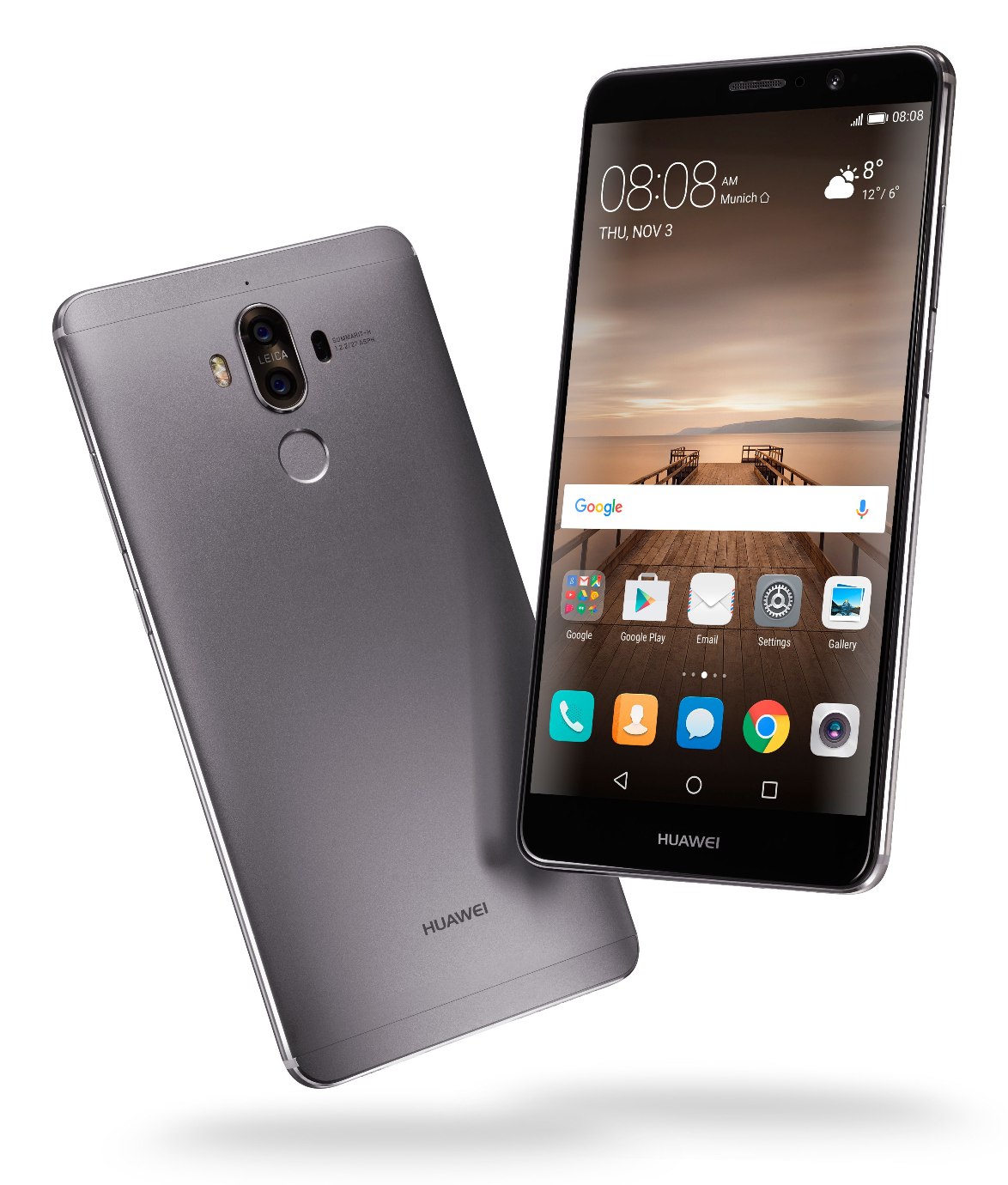 The device features the Kirin 960 chipset, the world's fastest performing smartphone processor and works 35% faster than other Androids on the market and. Truly enriched with 'Artificial Intelligence', the Mate 9 has a revolutionary capacity to retain its high speed and perform fast as you continue to use it. It keeps analyzing and adapting to its user's preferences and behavior patterns through its machine learning algorithm, to create a personalized experience that is clean, fluid and inspired by natural environments.
It functions on the new Android 7.0 nougat and EMUI 5.0, the HUAWEI Mate 9 reimagines the native Android operating system using Linux to improve the experience, aesthetics and functionality.Its second generation dual-lens camera is co-engineered by 'Leica' – the world's leading creator of high-end cameras. The camera includes a 20MP Monochrome lens, and a 12MP RGB to capture unmatched, professional-quality images in all lighting conditions.
It is further enriched with a F2.2 Optical Image Stabilization (OIS) and 4K video shooting, besides a Hybrid-focus and Hybrid-Zoom function. It also has a powerful 8MP front-camera (with AF, F1.9).The Mate 9 also boasts Huawei's latest supercharge technology, that rapidly powers the 4000 mAh battery within 20 minutes, enough to deliver an entire day of telecommunications, while a full charge will promises two days of continued functioning. With a large 5.9 inch FHD display screen, this phone presents the most intuitive and responsive interface with the innovative 'Emotion UI' EMUI 5.0, to deliver the most fascinating software experience to date. It runs on a HUAWEI Kirin 960; Octa-core processor (4 x 2.4 GHz A73 + 4 x 1.8 GHz A53) + i6 coprocessor, and is the world's first device to feature the ARM Cortex-A73/A53 Octa-core CPU and Mali G71 Octa-core GPU, to deliver the best multi-core performance. Other features include; 5.0 Memory, 64GB ROM, 4GB RAM, along with microSD card slot, that supports up to 256GB (using secondary SIM slot). The screen features a 2.5D glass and exceptionally high resolution & contrast. The top tech reviewer of Pakistan un boxed the sleek Mate 9 and also replied to the live comments asked by Huawei fans. Facebook fans of Huawei showed deep interest and appreciated the bold step taken by Huawei. Opening the classy packaging of the Mate 9, the box contains a powerful charger with a reliable charging cable, a set of high-quality head-phones and also a special USB for more connectivity options, while the box also contains a strong protective-casing for the phone.The Marketing Director of Huawei in Pakistan stated that: The  sleek and sophisticated – Mate 9 is available throughout Pakistan, featuring very stylish color options, like: Space Gray, Moonlight Silver, Champagne Gold and Mocha Brown under the price tag of PKR 69,899.   For more information, visit Huawei Consumer Business Group online:http://www.huawei.com/pk