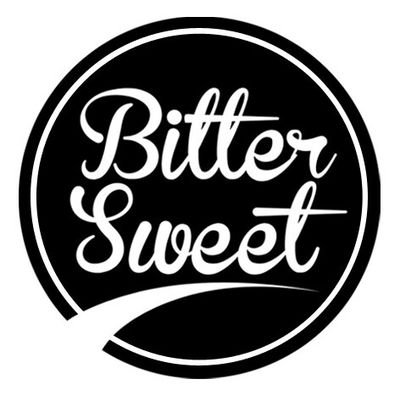 Bittersweet 2016 makes Way For Challenging New Year
Bittersweet 2016 makes Way For Challenging New Year
OVERVIEW
Calendar year 2015 had been a solid one for the real estate sector of Pakistan. However, in 2016, the property market posted a motley of numbers, most of which fell short of the trends we have come to expect over a 12-month period. Rising trends were seen in only a handful of localities, while there were a few that registered drops in property prices as well. Market activity was robust in the first six months of the year, but the announcement of the new tax regime in July brought along stasis and property prices as well as sale-purchase activity dropped significantly in the second half of the year.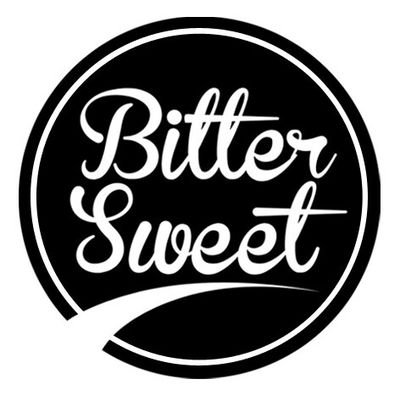 In Lahore's real estate market, moderate growth in prices was seen in the investor-centric Phases VII, VIII, and Ix of DHA over the course of 2016. Bahria orchard's 10-marla plot category proved promising for investors, while stability prevailed in all other major localities of the metropolis. Prices even took a downward trend for 1-kanal plots in LDA Avenue I.Almost all housing societies in Islamabad failed to impress investors during the year, with the only exception of DHA Islamabad, where prices increased moderately. Other major localities, including Bahria Town, either recorded negative numbers or registered stability in property values.
Karachi's property market outshined Islamabad's realty sector in terms of real estate prices. DHA City Karachi (DCK) registered impressive growth during the year, and Bahria Town Karachi (BTK) also managed a moderate upward push. Prices of 250-yard2plots in DHA Karachi increased moderately, while stability was seen in property prices in Gulshan-e-Iqbal.Despite a slow second half of the year, Gujranwala's property market did well in terms of property price trends. File prices in DHA Gujranwala increased sharply, while moderate growth was the order of the day in DC Colony and Master City during the year.
LAHORE
The overall performance of Lahore's property market was not very impressive in 2016. While the prices of 1-kanal and 10-marla plots in DHA Lahore's Phases VII, VIII and IX increased by 5.24% and 6.80% respectively, this modest growth could not be replicated in LDA Avenue I, Bahria Town and Wapda Town. Prices of 1-kanal plots in LDA Avenue I actually dropped by 1.43% over the course of the year. On the other hand, the performance of Bahria orchard was satisfying, as the average price of 10-marla plots in the locality increased 11.19%. These numbers would have been more impressive, but after the taxes were imposed in July, price growth in Bahria orchard was arrested for the remainder of the year.
ISLAMABAD
Islamabad's property market dragged on with less-than-impressive numbers during the year. DHA Islamabad was the only major residential project where the average prices of 1-kanal and
10-marla plots increased significantly – 7.43% and 9.10% respectively. On the contrary, property prices of 1-kanal and 10-marla plots in Bahria Town dropped 9.49% and 6.82% in that order.Stability was the order of the day for Sector e-11, while in Sector B-17, a moderate drop of 6.94% was recorded for the 1-kanal plot category. Property prices remained somewhat stable in Gulberg Residencia during the year.
KARACHI
As mentioned in the overview, the city by the sea performed relatively better compared to Islamabad. While DCK showed stellar performance, BTK and DHA Karachi also recorded moderate upward pushes.Average prices of 500-yard2 and 250-yard2 plots in DCK increased 21.35% and 11.31% respectively over the course of 2016, and BTK registered a price increase of 7.69% in its 500-yard2 plot category.Stability was the order of the day for Gulshan-e-Iqbal and market activity is still reportedly slow in the locality.
GUJRANWALA
Though DHA Gujranwala has not been launched officially, property prices in the locality still managed to paint a positive picture in 2016.According to Zameen.com's stats, the average prices of 1-kanal and 10-marla plot files in the locality saw a whopping 38.96% and 42.23% increase respectively during the year – one indication of the generally heightened investor interest in plot files after the new taxes were imposed.With development work progressing at an impressive pace, Master City was also a highlight of Gujranwala's property sector. The average price of 10-marla plots in the locality spiked 13.42% in 2016.While Citi Housing exhibited stability in property values, prices of 1-kanal and 10-marla plots in the DC Colony rose moderately and activity in the locality was mostly steered by genuine buyers.
FINAL ANALYSIS
After the implementation of the new tax regime, the situation in the realty sector of Pakistan took a turn for the worse, both in terms of sale-purchase activity and property prices. Although the aftershocks of the newly imposed taxes can still be felt, market activity had begun to improve slightly by December 2016.Amid the tax uncertainty, many real estate agents also closed down their offices and investors held their horses and remained silent to gauge the outcome. While it is true that some life has returned to the real estate market with the passage of time, the journey ahead still seems somewhat uphill as 2017 rolls in. Despite several organized protests and general outcry, followed by an amnesty scheme, the market looks to be taking its time to absorb the new reality."The property market has a lot of potential to add to the national exchequer and this sector needs to be regularized properly. The new tax regime could have been rolled out in a more gradual manner to ensure that the market would not nosedive. But now that the new taxes are in place, we're looking to 2017 for a gradual return to normality," said Zameen.com CEO Zeeshan Ali Khan."The government has promised to make some amendments in the FBR valuation tables in the next budget and we hope that favourable decisions would be taken in this regard," he added. Overall, 2016 was a bittersweet year for the real estate sector of Pakistan. All stakeholders are now waiting with bated breath to see how 2017 gets underway.