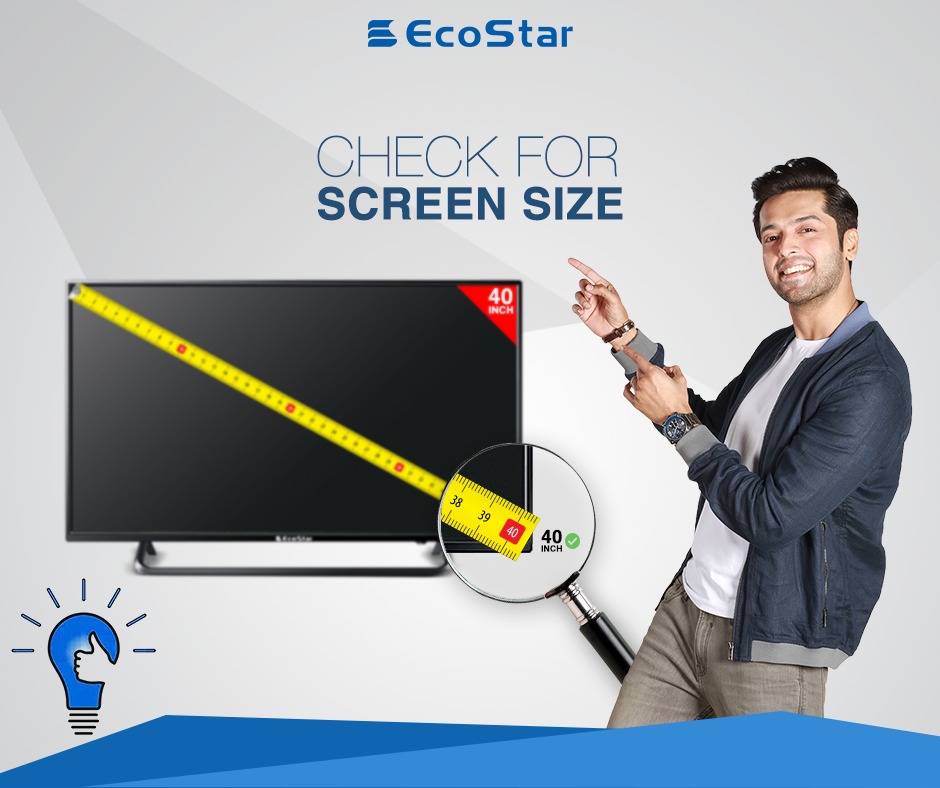 EcoStar Appoints Fahad Mustafa For Awareness Campaign Of Deceptive TV Screen-Sizes
 EcoStar Appoints Fahad Mustafa For Awareness Campaign Of Deceptive TV Screen-Sizes
Lahore: 13th February, 2017 – EcoStar is the leading innovator in LED Televisions and smart TV technologies. This nationwide brand has now engaged the famous TV actor and show-host – Fahad Mustafa for launching an awareness campaign for the deceptive TV screen-sizes being sold in the market. In this new TV advertisement, Fahad Mustafa will make the consumers cautious, by revealing the facts about this malpractice observed in LEDTVs market.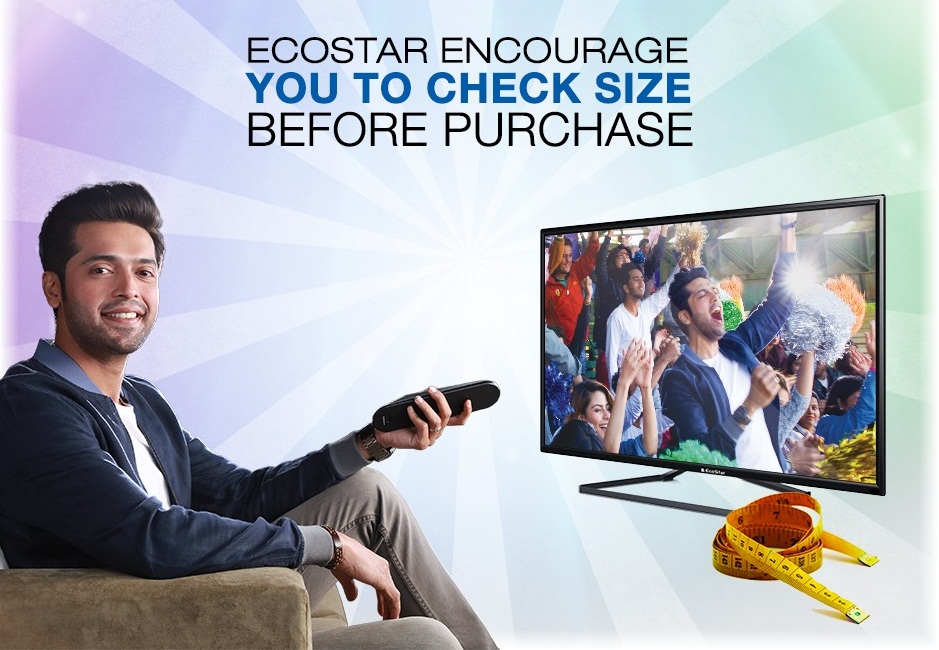 Being a responsible enterprise that believes in transparency – EcoStar is issuing these public-service messages on media, to advise the buyers to actually measure and confirm the LED screen size, before purchasing any Television. For example; some TVs claiming to be 40 inches in size, are actually 1 to 2 inches smaller. This deceptive practice is more common in 40 inch, 43", 50" and 60 inch LED televisions. So, EcoStar requests the consumers to make sure they are getting the accurate size of LED screen that they have paid for.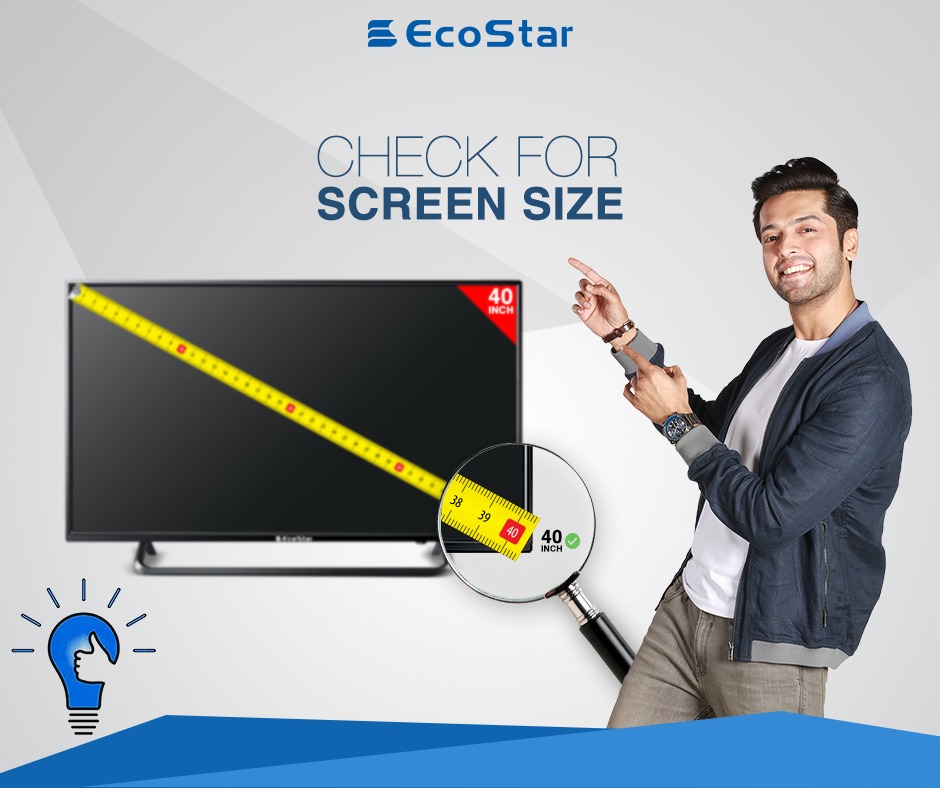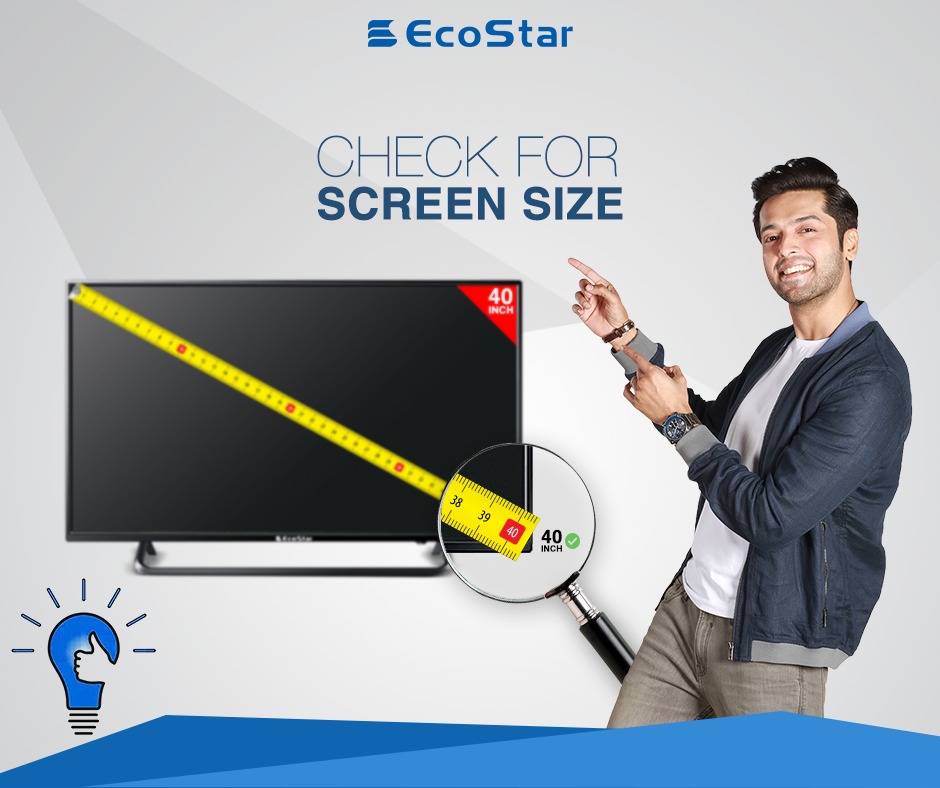 Due to this initiative, thousands of customers will be able to avoid any deception and ensure that they are purchasing a reliable television.Followed by this TV ad, EcoStar will also launch a digital-media campaign to make the audience aware of the under-sized LEDs being sold in market.EcoStar also wants every buyer to be aware of the correct way to measure the LED screens. The customers should take an inch-tape and measure the LED TV screen diagonally; from the top left corner to the bottom right corner of the screen. This will give them the accurate size of the screen.