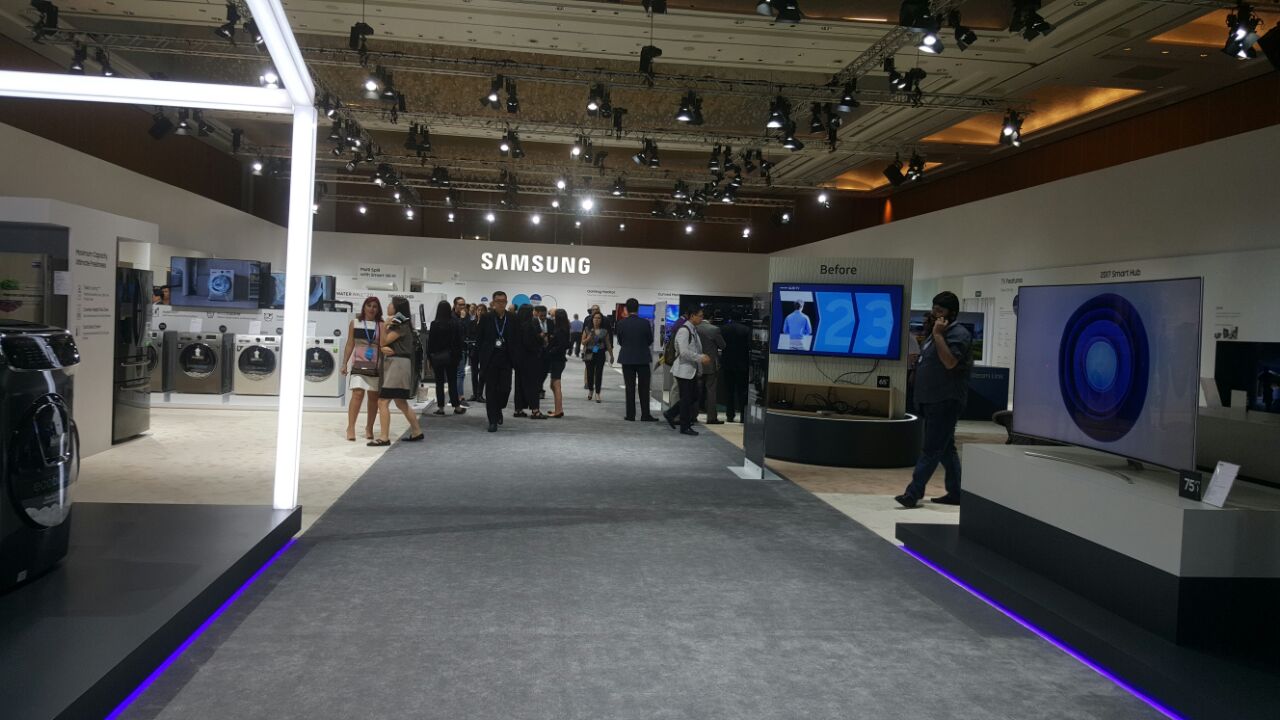 Samsung Electronics is Reaching Higher for Consumers at MENA Forum 2017
Samsung Electronics is Reaching Higher for Consumers at MENA Forum 2017
Samsung continues to deliver on its promise to make IoT a reality today.
Samsung introduced breakthroughs in picture quality, design, and smart features with the all-new QLED TVs that use a completely new metal Quantum Dot material.
Samsung revealed yet another first of its kind washing machine; FlexWash™, which has the capabilities of two washers in one system.
Samsung expanded on its ecosystem of mobile products and smart devices that extend beyond the phone, allowing users to work faster and live smarter.
Lahore – February 20, 2017 – Samsung Electronics Middle East and North Africa (MENA), today, unveiled how it is building on its heritage of innovation to reach higher for consumers during its 7th annual MENA Forum in Singapore. Samsung demonstrated a renewed commitment to consumers unveiling new products that offer increased choice and flexible options, a design philosophy that is elegant and thoughtful and technology that puts the customer in control.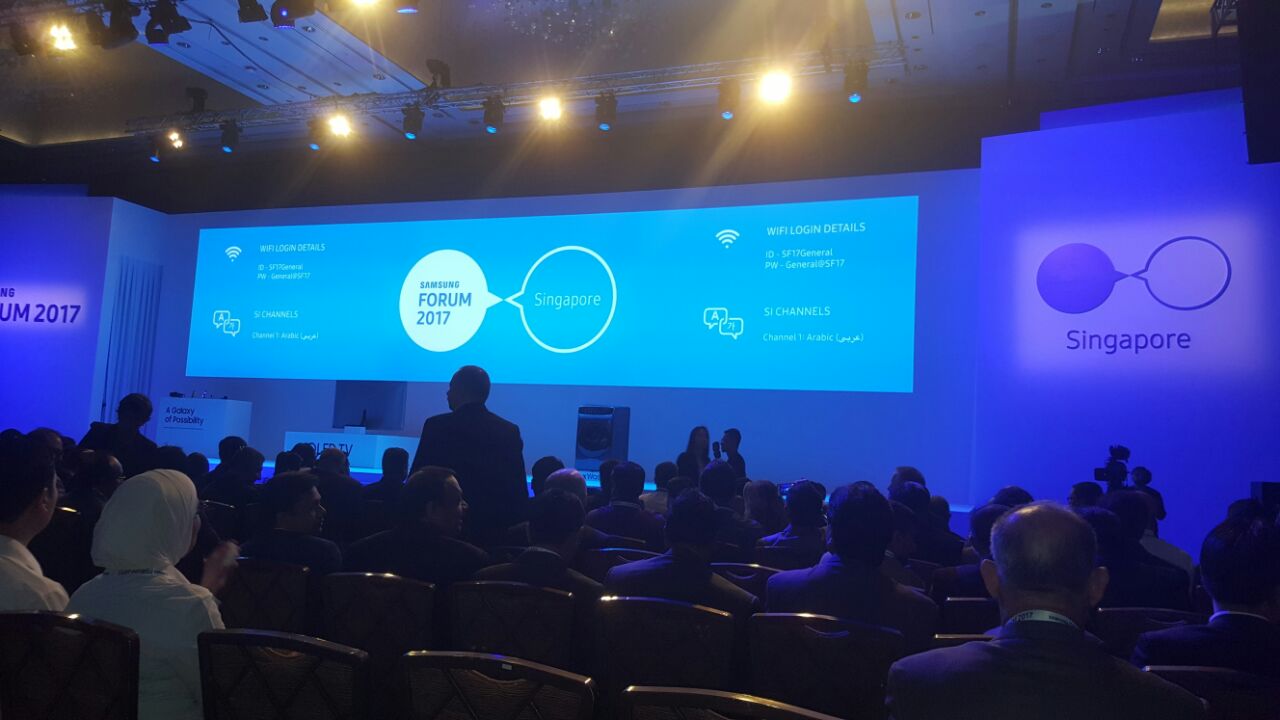 During the forum, key product announcements included the stunning new QLED TV lineup, FlexWash™ laundry system, Windless AC and the all-new Galaxy A (2017). In addition to its product line up, Samsung showcased how it has been developing the Internet of Things (IoT) with an ecosystem of products and devices that can seamlessly connect to one another.
Samsung also held an insight session entitled 'Mining Minds: Big Data Reveals our Desires' with Dr. Gilyoung Song, Big Data Expert and Senior Executive Vice President of Daumsoft, Inc. at the MENA Forum. During the session, Dr. Song detailed his research and claimed that it is possible to capture the global trends prevailing in our society by observing and grasping the changes and dynamics of people's minds latent in social media. His session covered the fundamental social big data mining methodology as well as several case studies illustrating successful real world applications.
"Innovation has always been a part of Samsung's legacy, enabling us to continuously offer consumers unlimited possibilities and new experiences. Over the years, we spoke about our vision of the Internet of Things, and we continue to defy the barriers to ensure our evolution in the IoT space," said Choong Ro Lee, President of Samsung Electronics, Middle East & North Africa office. "This year, we will continue our heritage of innovation to deliver elegantly-designed products and services that place consumers firmly at the center."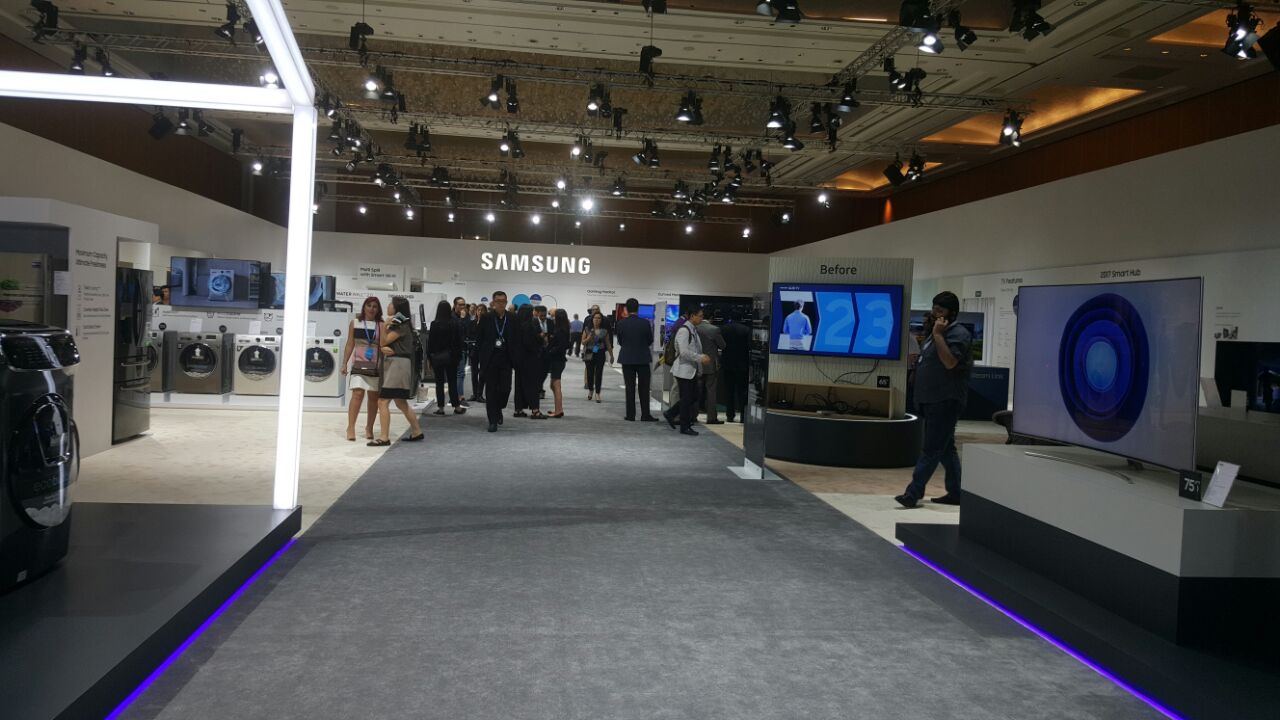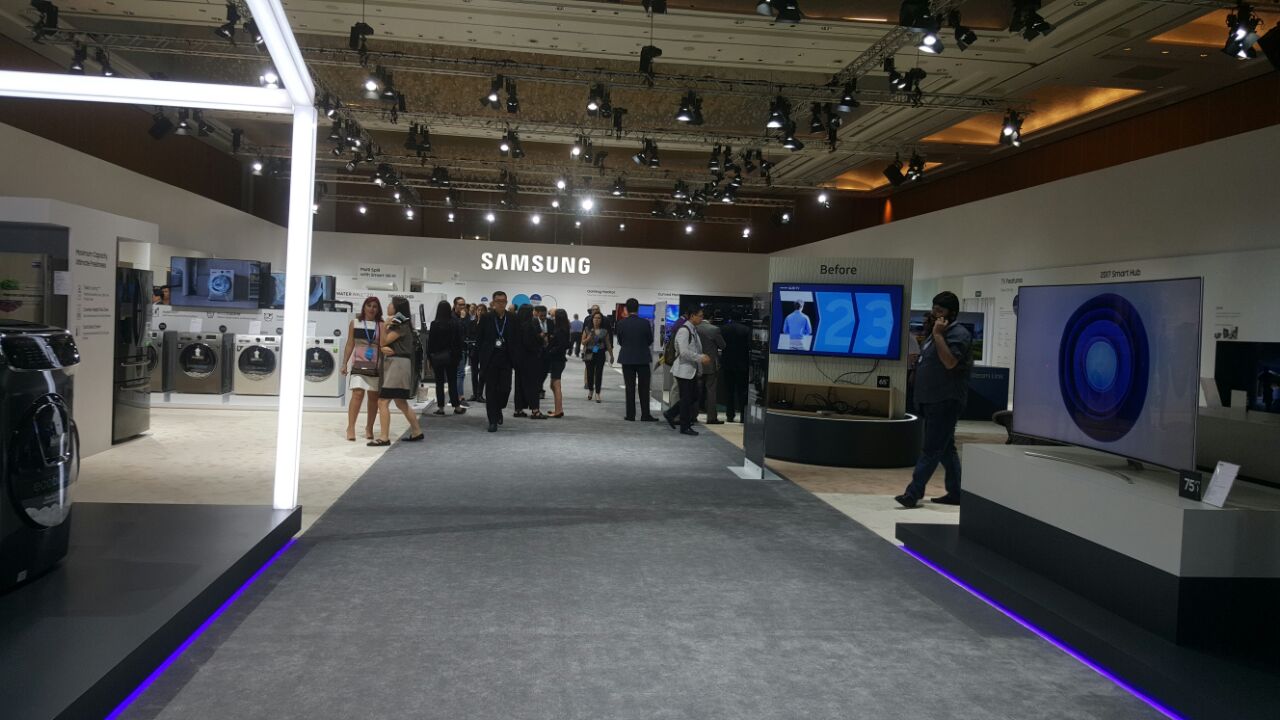 In line with its efforts to empower communities throughout the region, Samsung announced the Samsung Youngsters Academy Program, which enables youths in the region to embrace technology. Additionally, in collaboration with NGO's, ministries of education and universities around the region, Samsung has expanded its Smart School initiative to 10 additional MENA cities – offering more students the prospect not only to learn, but also experience information technology in classrooms.
"Our aim is to deliver technologies that not only bring flexibility and choice to consumer, but that enhance lives and bring about a positive change. We believe it's our responsibility to utilize our technologies to contribute to the social wellbeing of the MENA community," added Mr. Lee.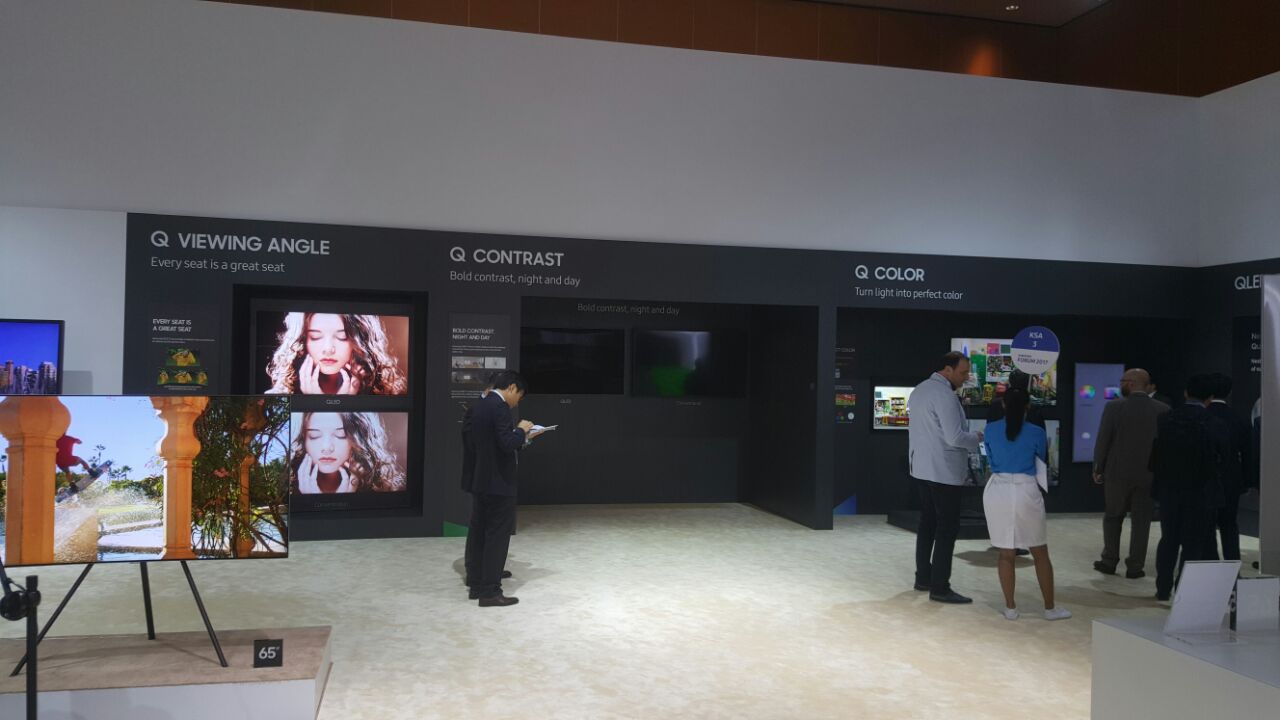 During the Forum, Samsung also held a TV Tech Seminar for media and partners, detailing its 2017 QLED strategy. The seminar included a familiarization session with the general features of QLED including picture quality, color volume dynamic metadata and more.
Breakthroughs in Entertainment
Samsung presented breakthroughs in picture quality, design, smart features and premium audio at MENA Forum. Samsung showcased unprecedented picture quality as it unveiled the all-new QLED TV. Samsung QLED TV, which add new metal material to nano-sized semiconductor quantum dots, deliver the perfect mix of light and color currently available in display technology. The result is a stunning large-screen QLED TV, with an incredibly accurate and precise picture that can be viewed from any angle or in any environment.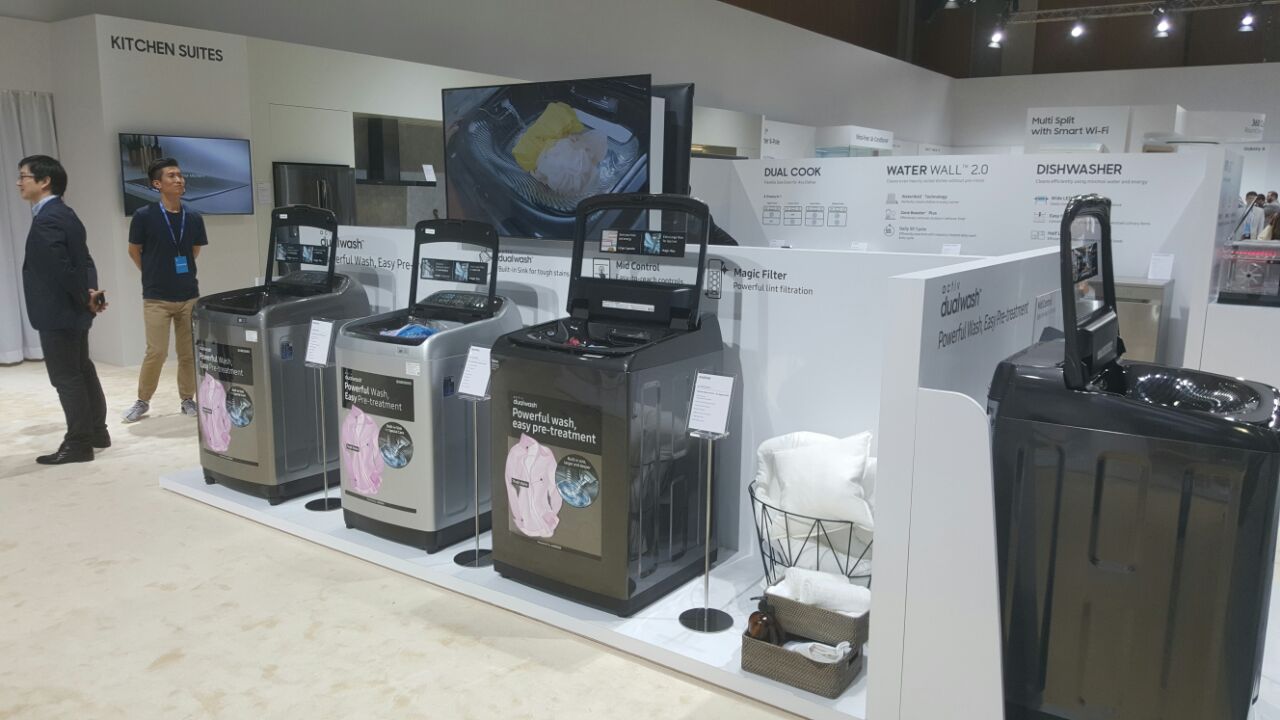 New design elements introduced by Samsung enhanced the QLED TV experience even further. The practically invisible optical cable helps to solve the issue of unsightly cords and clutter usually found in the living room. Additional accessories include the optional 'No-Gap Wall Mount', which makes mounting a TV flush against the wall simpler and faster than ever before.
Every Samsung 2017 Smart TV delivers a more unified experience to consumers. Samsung's revolutionary One Remote has been enhanced to support more devices. When it comes to content, Samsung is working with an ecosystem of partners including MBC Shahid and STARZ Play to deliver great content directly to the TV. Samsung is also leading the 4K and HDR revolution, with many original titles already coming from regional and global partners.
To complete the entertainment experience, Samsung showcased its 2017 lineup of home audio visual products, including the new Soundbar Sound +, which features a built-in sub-woofer, H7 Wireless Audio and the latest UHD Blu-ray Player. The products deliver a suite of premium features that complement the user experience across multiple devices.
Brilliance to Rely On In the Home 
Samsung unveiled a truly differentiated line up of home appliances to give consumers more flexibility and choice in how they live their lives. At last year's MENA Forum, Samsung introduced first-of-its-kind products that transformed how people do laundry; including the AddWash which features an additional door to add items during the wash cycle.
Bringing more flexibility into the laundry room this year, Samsung introduced FlexWash™ to meet the evolving needs of today's modern families. This two-in-one washer, the largest in its class, is equipped with a 27 inch, up to 23kg capacity front load washer and a 3.5kg capacity top load washer enabling consumers to do two separate loads simultaneously or separately.
Samsung introduced yet another first to the MENA region, the award-winning Wind-FreeTM wall-mounted air conditioner.
Wind-Free™ Cooling is Samsung's new energy-saving technology that maintains a comfortable level of coolness without the unpleasant feeling of cold drafts of air. It achieves this effect by gently dispersing cold air through 21,000 micro air holes, a method that creates "still air" moving at speeds slower than 0.15m/s.*The Wind-Free two-step cooling system first lowers temperatures in 'Fast Cooling Mode' and then automatically switches to 'Wind-Free™ Cooling Mode' creating 'still air' once the desired temperature is reached. This has the potential to reduce energy consumption by up to 72 percent*.
Samsung highlighted the flexibility and redefined freshness offered in its refrigerators. The Samsung Twin Cooling Plus RT7000 top-mounted refrigerator brings flexibility to consumers with five conversion modes enabling them to choose to maximize or reduce refrigerator space, or save energy depending on their requirements. The unique Triple Cooling System found in Samsung's T9000 refrigerator with Precise Chef Cooling Technology controls and optimizes the temperature and maximizes humidity to preserve food by ensuring that it retains its natural flavor and aroma.
An Ecosystem Beyond the Phone
During MENA Forum, Samsung showcased an ecosystem of products aimed at enhancing the lives of consumers, and introduced Samsung CUE, a digital content retail store and multimedia entertainment service to the MENA region. Samsung CUE offers consumers the latest music, ringtones, magazines and more. This is just the beginning as Samsung CUE plans to roll out additional content services including television, movies and educational content in the future.
Constantly looking to expand its ecosystem, Samsung introduced the all-new Galaxy A (2017) earlier this year, which caters to discerning pioneers who seek top quality products and are keen to find real purpose and practicality in their purchases. In addition, Samsung's Gear S3, a striking and innovative smartwatch, combines timeless design with the latest in mobile technology, including IP68 water resistance, built-in speaker and GPS.
In line with its ecosystem offering, Samsung continued to forge partnerships with industry leaders to offer a diverse range of apps – all optimized for the Gear lineup. During MENA Forum, Samsung announced new designs for its watch bands, and Under Armour's fitness range – the largest fitness community in the world, which will be available in the MENA region at the end of February 2017.