Huawei Pakistan Awarded Airlink The Most Valuable Partner Of 2016
Huawei Pakistan Awarded Airlink The Most Valuable Partner Of 2016
Lahore March 13, 2017: Huawei a global leading technology brand has recently awarded Airlink the Best Cooperation Award at Huawei's Core Partner Convention Awards 2017. The award was in recognition of Airlink's continuous efforts to promote the Chinese technology brand across Pakistan through its huge network.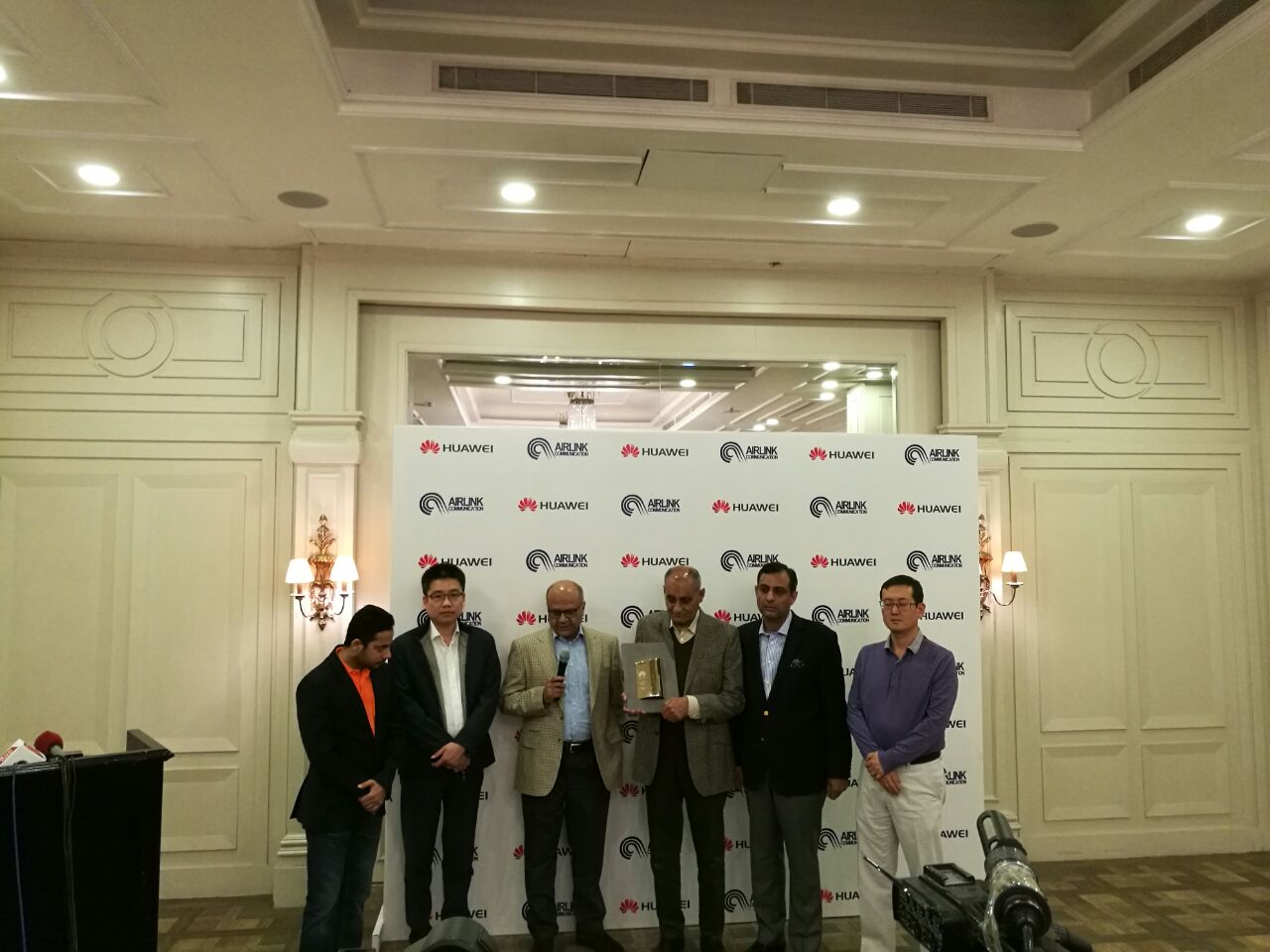 The one day event at local Hotel consisted of a Press conference addressing key updates across the Huawei business including a future roadmap for the present year and areas for improvement. The event then concluded with the award ceremony for Huawei's partner agencies. Shaukat Piracha Chairman Airlink communication and Muzzafar Hayyat Piracha MD Airlink attended event and collected the award on behalf of team Airlink.
Team Airlink dedicated the prestigious award to late Moazzam Hayyat Piracha and recognize his due efforts for establishing Huawei's business in Pakistan. Upon receiving the award from Mr. Fanhong Bruce, Vice President of Huawei's MEA and Mr. Blue King GM Huawei Pakistan commended the efforts and unmatched services of his team  and Airlink in making Huawei Pakistan one of the best mobile brands in the country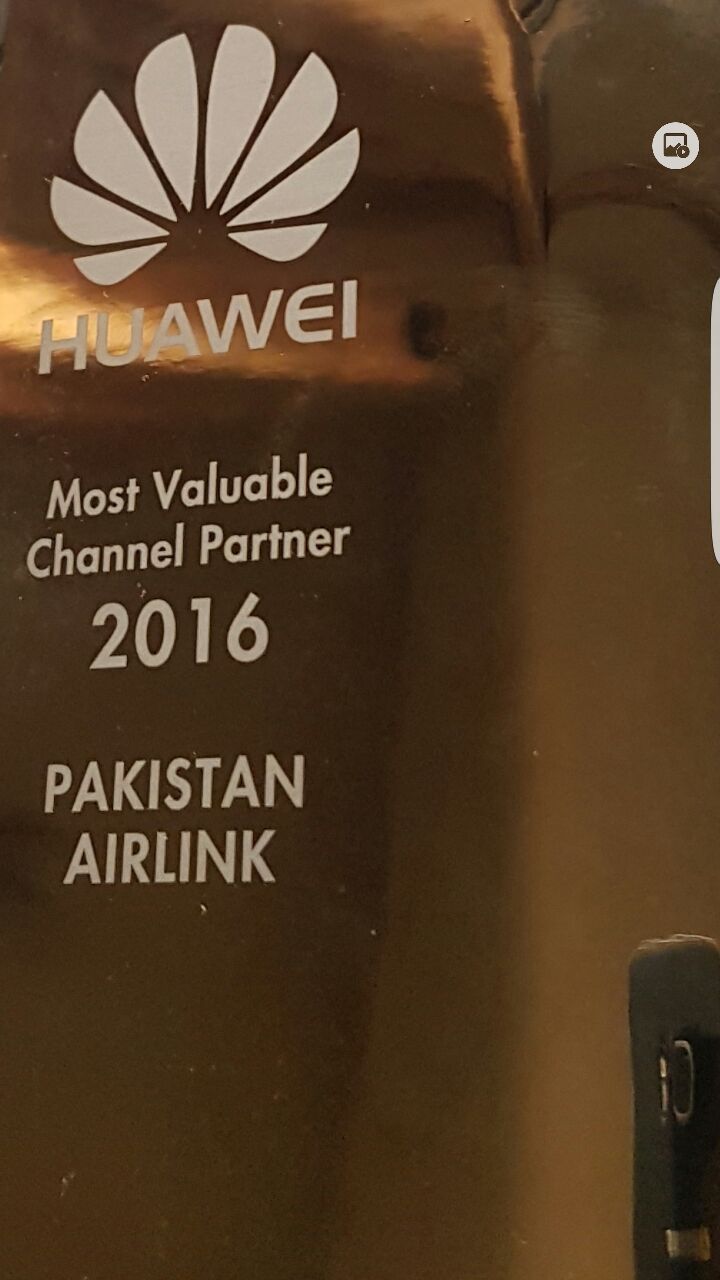 .Mr. Fraz Malik Khan, Deputy GM Huawei Pakistan has also praised the services of Airlink and expresses to get more efficient and strong collaboration in future too.
Huawei has a reputation of promoting their partners and has always appreciated the services provided by their partners in Pakistan and all over the globe.