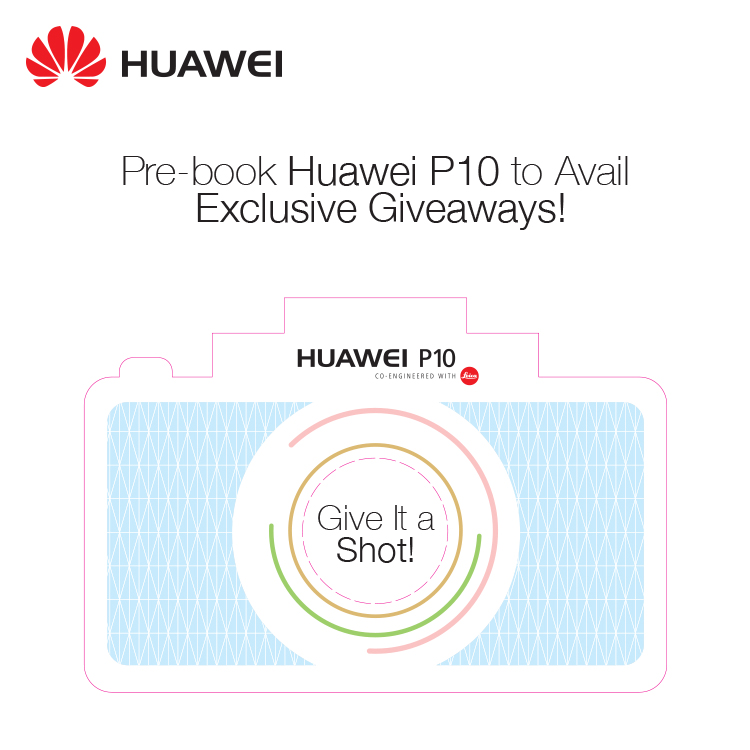 Pre Book The Huawei P10 & Win Exciting Goodies
Pre Book The Huawei P10 & Win Exciting Goodies
Lahore March 31, 2017: Huawei, the global technology-leading company in telecommunications will be taking pre-booking orders by tomorrow for its latest innovative device – the P10, available in 3 exciting colours; Prestige gold, Dazzling blue and Graphite black. Pre-bookings will be available at all Huawei brand outlets, letting customers win free Huawei goodies.
Huawei P10 is a combination of attractive hardware, enriched with the most advanced software.  P10 introduces the first-ever Hyper Diamond-Cut finishing on a smartphone in various different colours. P10 is the first phone to have Leica lens built-in its front camera. It has an improved front camera with a wide angle feature which captures better group photos. Taking portrait photos has never been better. It lets the users take professional photo's which was only possible with a DSLR.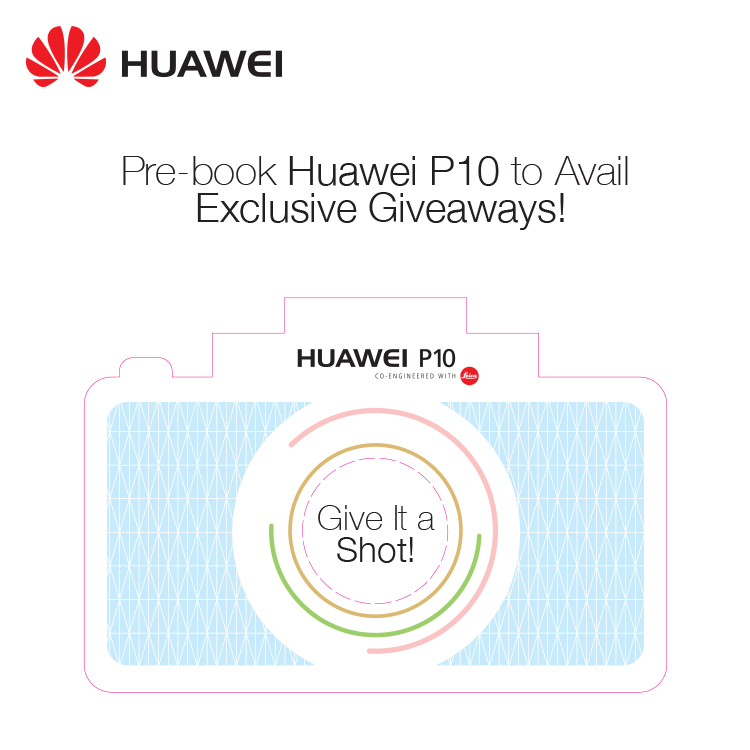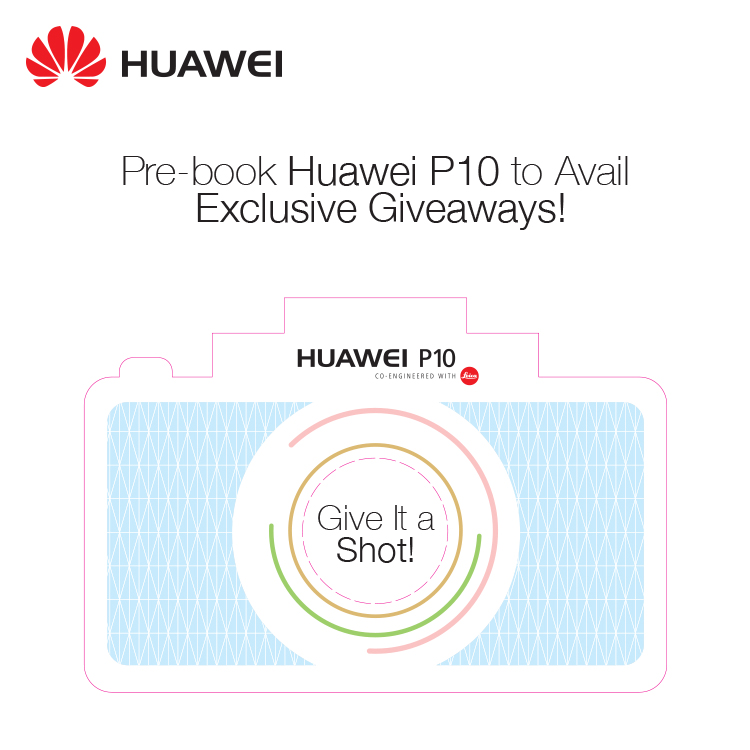 The Gift box for the first 300 customers includes a special priority gift box with an exclusive A1 health band. For all other pre-booking orders, Huawei is giving away limited- edition Huawei branded gift boxes containing exciting Goodies along with a super-fast Huawei charger.Huawei is giving a one year warranty along with a 1 year Huawei Care Plus package with this device. This will include both accidental damage repair as well as postal repair services in case of any accidental damage to the device within this time period. This mind blowing master piece will be available all over Pakistan for the price of just Rs. 59,999. The leading telecom operator in Pakistan – Zong is offering a Free 4G SIM + 12GB data with the purchase of every Huawei P10 for the first three months. Customers can pre-book this cutting edge device at all Huawei brand outlets starting April 1st to April 7th .

Huawei P10 is equipped with a powerful Kirin 960 processor and EMUI 5.1. Layered on top of the machine learning algorithm is Huawei Ultra Memory. First, the machine learning algorithm learns the behavioral patterns of its user. Then, Huawei Ultra Memory anticipates app-usage and manages RAM, loading and outperforming the most-used apps and services faster, making multitasking easier. EMUI 5.1 also improves touch response with a faster touch control driver, predictive touch tracking and parallel graphics rendering.Huawei is rapidly emerging as an innovative industry leader within the electronics and telecommunications arena, aiming to deliver exceptional services to the rapidly expanding segment of smartphone users in Pakistan, who seek powerful global connectivity.