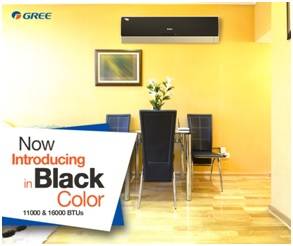 Gree Introduces Glossy Black Color in Econo Inverter Series
Gree Introduces Glossy Black Color in Econo Inverter Series
Lahore: 10th April, 2017 – GREE – a globally leading enterprise of air-conditioners has introduced an all new black colour in its highly energy-efficient Econo inverter series, due to the increasing demand of colour variation.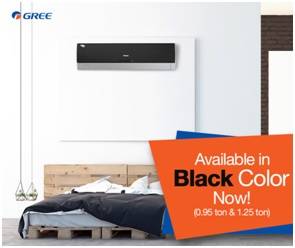 GREE goes out-of-the-way to meet the expectations of its customers, whilst delivering excellence. The black glossy textured finish of the indoor unit is guaranteed to look extraordinary after installation.GREE Econo Inverter AC was previously available in fawn colour only. The Glossy Black version is designed for compact room size ranging between 0.95 ton (11000 CTUs) and 1.25 (16000 BTUs).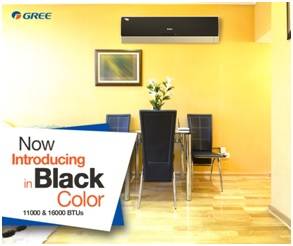 Its new version also promises an Energy Efficiency Ratio of 3.6 (E.E.R), saving maximum energy and being easy on the customers' pockets. The price of Econo inverter is Rs 46,900 for 0.95 ton (11000 BTUs) and Rs. 59,900 for 1.25 ton (16000 BTUs).Other features of the Econo series include; Eco Friendly Refrigerant,  Low Noise, Auto Voltage Adaptation (150-260 V), Ultra High Frequency Control, Dual Installation (Both sides option), Auto Restart and Low Voltage Start-up – 150V.