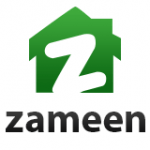 Zameen.com signs up Canadian City Gwadar for exclusive sales and marketing
Zameen.com signs up Canadian City Gwadar for exclusive sales and marketing
After signing on and successfully marketing major projects in Lahore and Islamabad, Pakistan's leading property portal Zameen.com has announced an exclusive sales and marketing partnership with Gwadar's top real estate project, Canadian City Gwadar.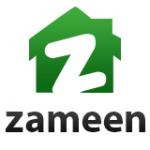 The sizable Canadian City Gwadar is by far the port city's most promising project, located within its Category A residential area at a 5-kilometre distance from Zero Point. Apart from its guarantee of an international standard of development, the project promises lucrative returns because of its location and solid reputation amongst a mushroom growth of projects around the city.
"Our research teams spent six months surveying Gwadar and the many projects in the market, and eventually concluded that Canadian City Gwadar was the best option with all the necessary approvals, resources and land. Now that we've verified every document and detail directly with the Gwadar Development Authority, we're happy to announce our exclusive sales and marketing partnership with Canadian City Gwadar," said Zeeshan Ali Khan, the CEO of Zameen.com.
The port city of Gwadar has always enjoyed interest from local and international investors due to its strategic location on the Arabian Sea coast, as well as its unique deep-sea port, which gives it access to over 80% of the world's sea traffic. But since the advent of the China-Pakistan Economic Corridor (CPEC), interest in the city has skyrocketed.
The increased economic activity because of the $54 billion CPEC project, combined with renewed investor attention, has made Gwadar a real estate goldmine. During 2014 to 2016, searches for property in Gwadar on Zameen.com increased 14-fold. Future projections also show that prices can grow another 300% within the next three years.
"Despite its economic potential, Gwadar's development is still in its infancy and only a handful of people have had the chance to visit the port city. Bearing this in mind, we're going to go the extra mile to ensure transparency and safeguard investor interest," said Chaudhry Laeeque Iftikhar, Director of Zameen.com's exclusive project sales division and a core member of the team that led the survey and research.
"On behalf of the buyers, we will carry out all the necessary registration of every sale with the Gwadar Development Authority (GDA). This will help eliminate the chances of the same property being sold more than once, and help investors avoid scams," he added.
Canadian City Gwadar's timely development will be monitored by the GDA itself. The project offers 5-marla, 10-marla, 1-kanal and 2-kanal residential plots, along with commercial options. Booking requires only 30% down payment, and the remainder is payable in 30 easy instalments.