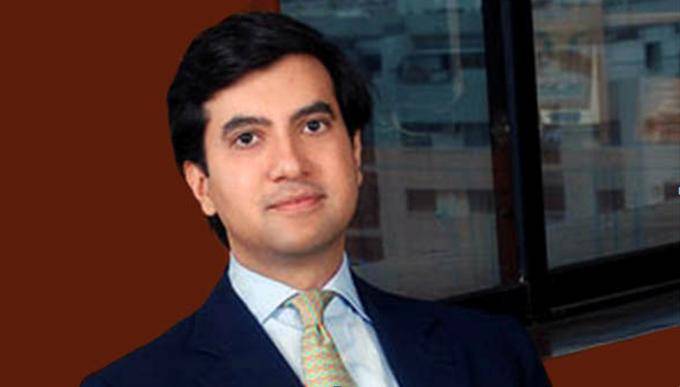 Ali Jahangir Siddiqui: Chairman of JSPE and JS Bank
Ali Jahangir Siddiqui: Chairman of JSPE and JS Bank
Professional Background
Mr. Ali Jahangir Siddiqui is Chairman and Chief Investment Officer of JS Private Equity ("JSPE"), an emerging markets private equity firm, which he founded in 2004. JSPEs investors include multilateral institutions as well as US, UK, Swiss and French government-linked investors. JSPE is a growth capital investor in Pakistan, the Middle East and Africa with over US$670 million under management.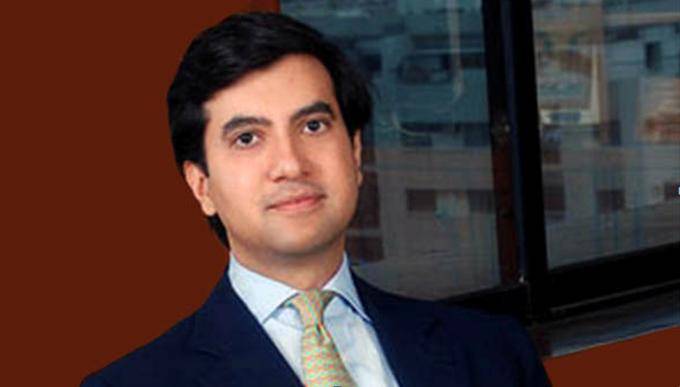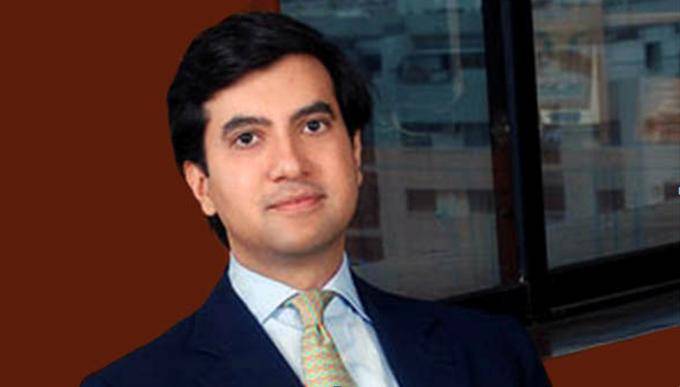 From 2002 to 2003 he served as an Executive Director of JS Investments, at the time Pakistan's largest private sector mutual fund manager.
From 1999 to 2002, he was based in Hong Kong as a Director at Crosby Capital Partners, a private equity and venture capital firm that managed over US$400 million including funds managed for the Hong Kong and Korean governments.
Mr. Ali Jahangir Siddiqui currently serves as Chairman of the Board of JS Bank in Pakistan. In 2006, on behalf of JS Investment Bank (formerly Citicorp Investment Bank, a unit of Citigroup, which had been acquired by JS Group in 1999), he led negotiations to successfully acquire American Express Bank's Pakistan banking business which resulted in the creation of JS Bank through a merger of the two institutions.
He is also the Co-Chairman of JS Group. JS Group's portfolio companies generated combined revenues of over USD 1.6 billion for the year ending December 31st, 2015, while employing over 22,000 people.
Entrepreneurship
In partnership with other entrepreneurs, he has built or acquired a number of successful emerging markets businesses including:
Airblue (Pakistan's second largest airline)
Arabian Gulf Steel (a leading steel producer in the UAE)
Jura Energy (an upstream energy company listed on the Toronto Stock Exchange)
RAK Ghani Glass (largest pharma-glass producer in the Middle East)
Star Marine Services (a port operations company in Saudi Arabia)
Philanthropy
In an honourary capacity, Mr. Ali Jahangir Siddiqui serves as CEO of the Mahvash and Jahangir Siddiqui Foundation ("MJSF"), his family foundation based in Pakistan that makes grants to the education, healthcare and social enterprise sectors.
He has worked in natural disaster zones in Pakistan and has a strong personal commitment to finding new solutions to disaster response. As a result, aside from to making grants, MJSF directly provides emergency relief in humanitarian crises and implements projects in disaster zones in partnership with UN agencies and other international NGOs.
In partnership with certain other institutions, MJSF established the Karachi School of Business and Leadership in Pakistan, which is a new graduate business school in collaboration with the Judge Business School at the University of Cambridge.
He is also deeply committed to and is a Board Member of Acumen, one of the world's leading social enterprise organizations, headquartered in New York. Acumen invests in businesses that provide critical goods and services to the underprivileged in Africa, South Asia and Latin America.
Public Sector Engagement
In the past, he has served as a Member of the Private Sector Advisory Board of the Planning Commission of Pakistan which is the authority responsible for economic planning for the Government of Pakistan and has served as a Member of the Private Sector Advisory Board of the Privatisation Commission of Pakistan, which is the authority responsible for privatising federal government owned companies and assets.
Commitment to Academia
In Pakistan, Mr. Ali Jahangir Siddiqui has been a guest lecturer at National Defence University, National School of Public Policy and in the United States of America he has lectured on entrepreneurship at the College of William and Mary.
Education
In 1999, Mr. Ali Jahangir Siddiqui received his BA in Economics from Cornell University in New York.
Other
Mr. Ali Jahangir Siddiqui was honoured by the World Economic Forum as a 2014 Young Global Leader.