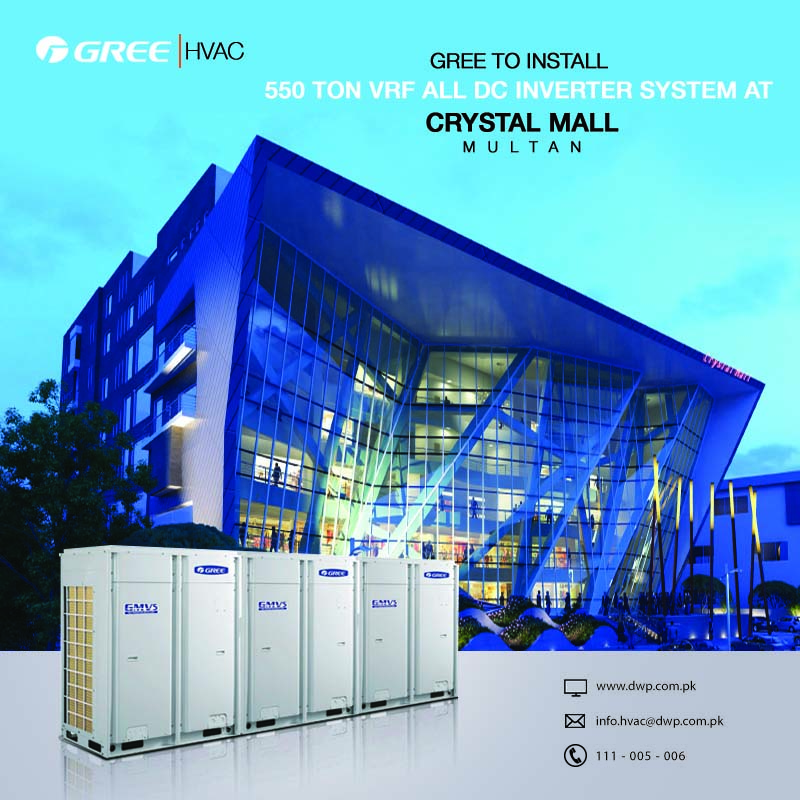 GREE to install 550 tons VRF All DC Inverter System at Crystal Mall, Multan
GREE to install 550 tons VRF All DC Inverter System at Crystal Mall, Multan
Lahore: 12th July, 2017 – GREE – a globally leading enterprise of air-conditioners has recently signed a project of installing 550 ton VRF All DC Inverter systems at Crystal Mall, Multan – the 2nd biggest shopping mall of Southern Punjab. Crystal Mall is state-of-the-art luxury shopping mall which includes top brands, food court and a cinema theatre.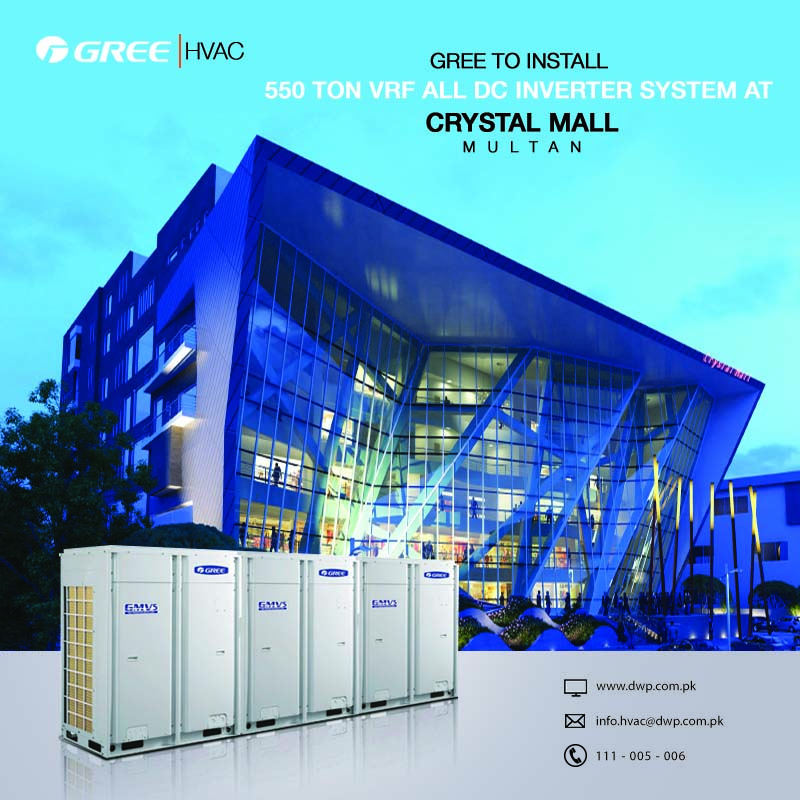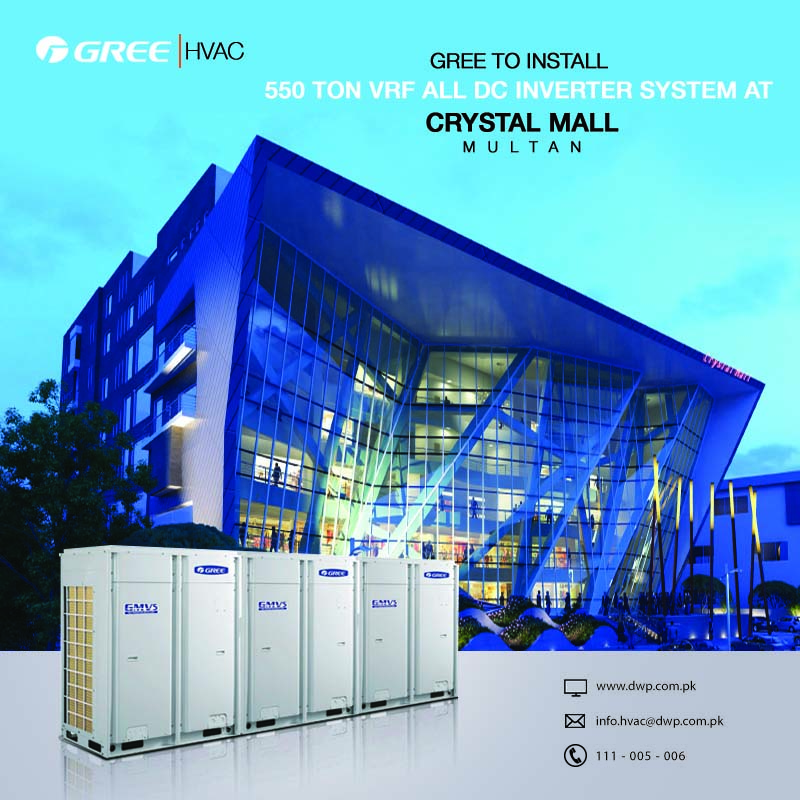 GREE goes out-of-the-way to meet the expectations of its customers, whilst delivering excellence. GREE All DC Inverter Multi VRF System is equipped with extremely high-efficient inverter compressors, and also has four exciting features, different from the traditional inverter air conditioners. This system has an excellent energy saving effect, reducing the electricity cost throughout the year. It also has a smarter network control, more reliable and precise operation which provides the users with the best cooling experience.
Other distinguish features of GREE VRF system are; All DC inverter technology, DC fan-linkage control, precise control of capacity output, balancing control of refrigerant, original oil balancing technology with high pressure chamber, high-efficiency output control, low-temperature operation control technology, super heating technology, high adaptability for project & environmental refrigerant.
GREE is a brand which stands on quality and reflects technological excellence. It possesses the expertise to produce highly reliable products with cutting-edge technologies.