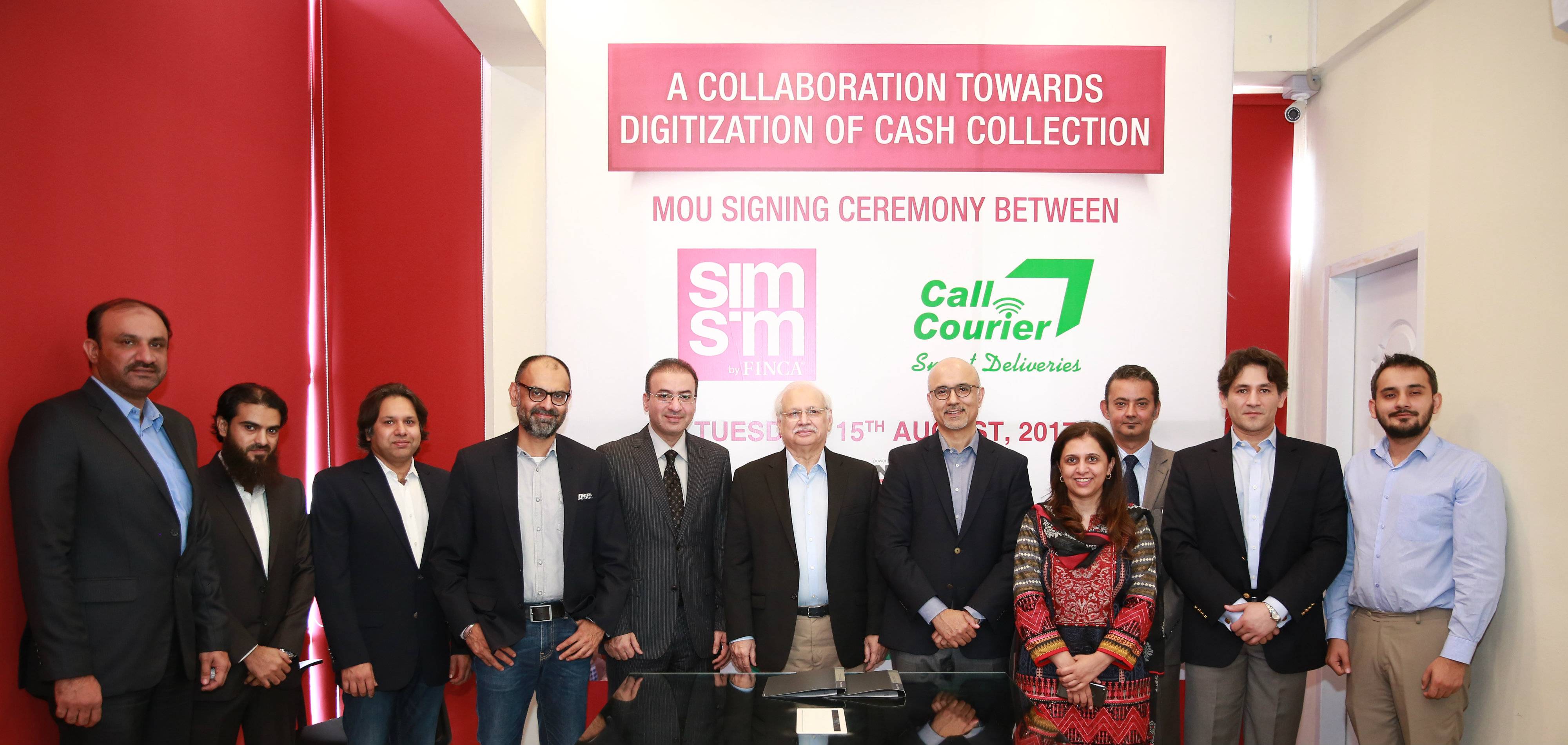 FINCA enters into a strategic partnership with CallCourier for digital cash collection
FINCA enters into a strategic partnership with CallCourier for digital cash collection
Lahore 15thAugust 2017 – FINCA, one of the leading micro finance banks has announced strategic partnership with CallCourier, a Lahore based courier service.  The partnership will enable collection of 'cash on delivery' by using SimSim digital wallet. The aim of the alliance is to utilize the innovative digital payment methods that will provide hassle-free and secure courier services all across Pakistan. The collaboration will also help in boosting financial inclusion and digitalization of our economy.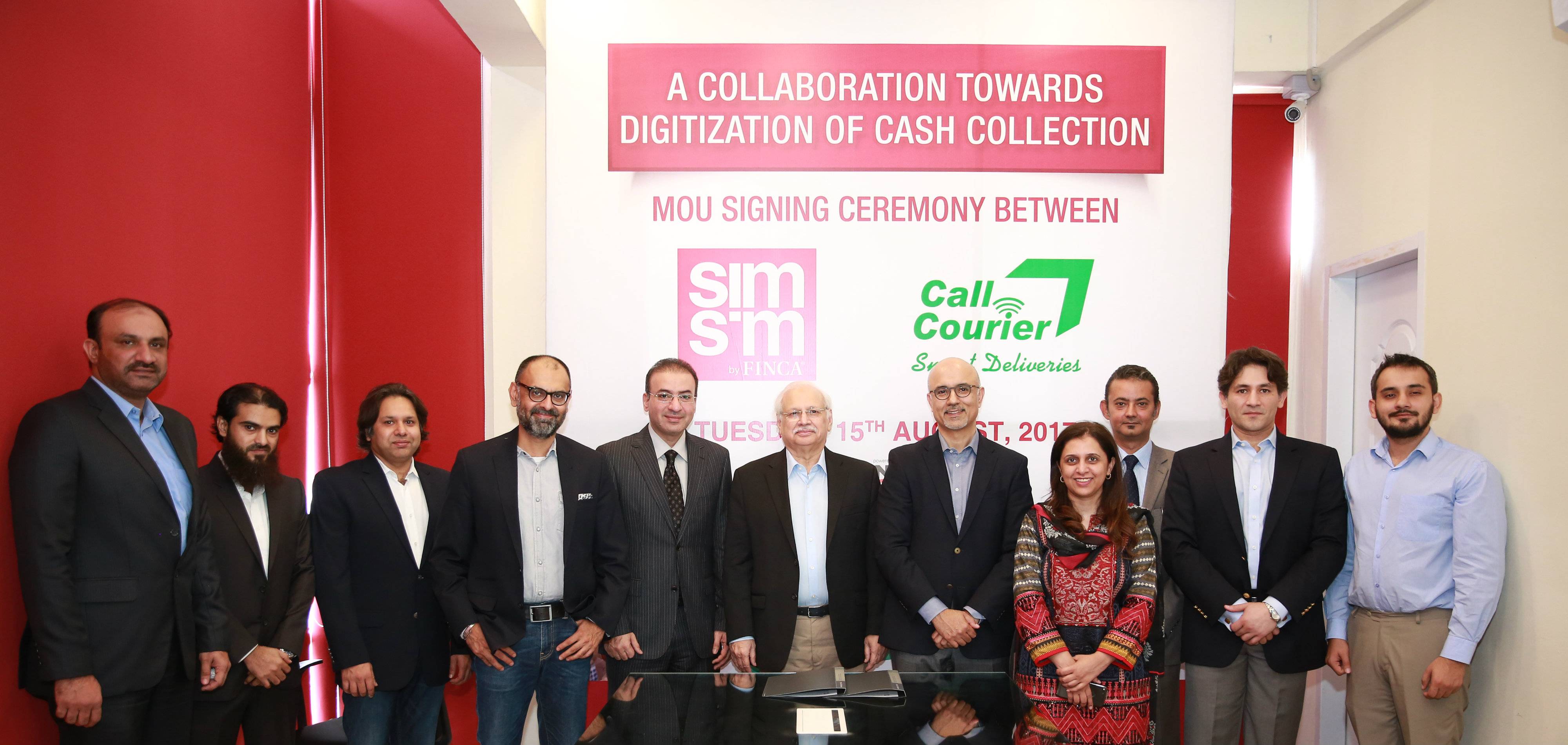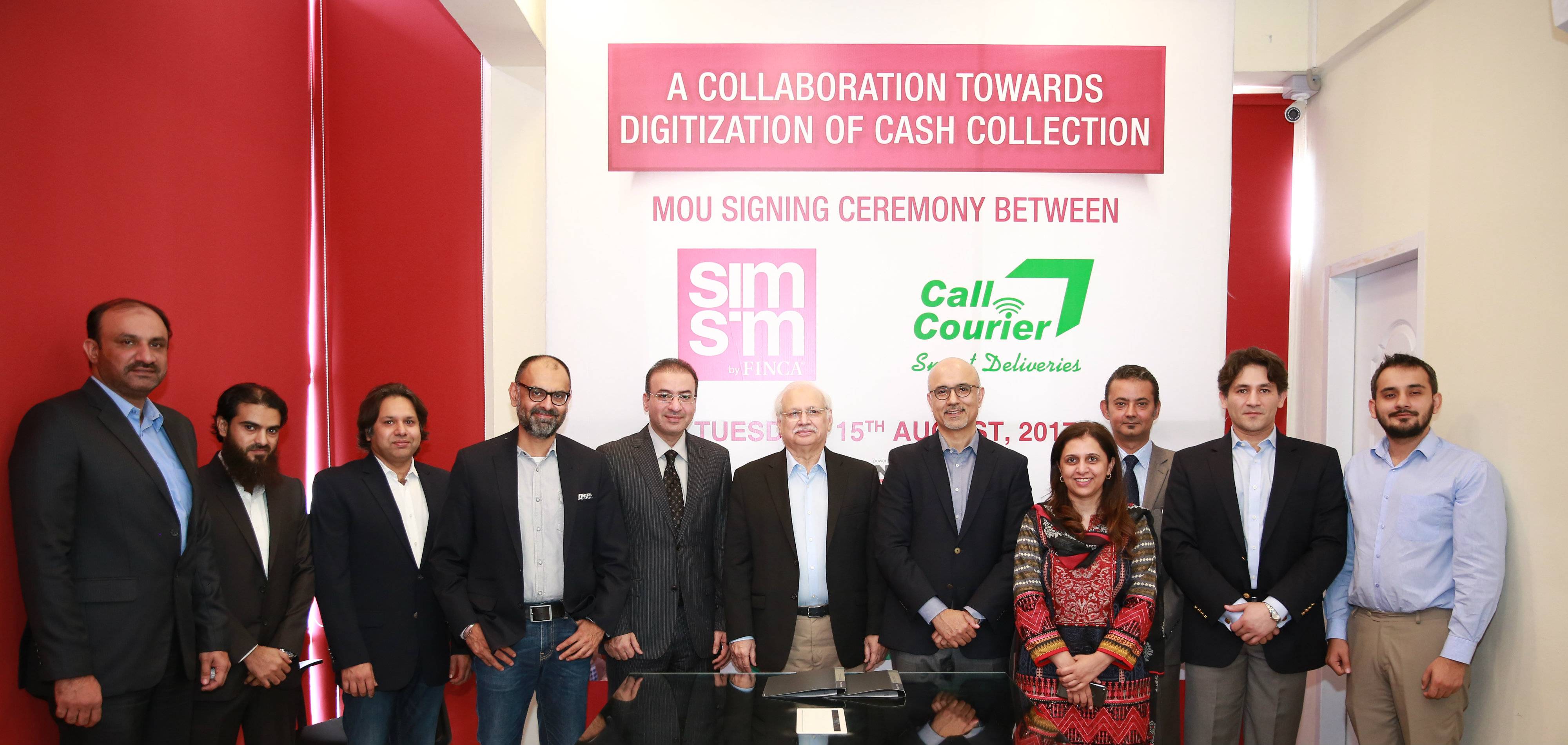 Through SimSim wallet, callcourier customers will be able to make payments with a simple click. Moreover, the transaction details will be available to them instantly which will reduce the risk of cash embezzlement and theft.
Commenting on the venture, Muhammad Mudassar Aqil, CEO of FINCA said, "This partnership will revolutionize the cash on delivery mechanism by digitizing cash collection in the courier value chain. SimSim M-Wallet is the payment platform with a mission to provide free digital commerce in Pakistan. We hope that the future will be based on cost effective, hassle-free, and efficient digital payment methods."
Adding on this occasion, the chairman of Excel Group of companies, Adil J. Mansoor said, "We are happy to have FINCA team on board with us. It will reinforce our existing relationships and also help in the digitalization the economy by ensuring privacy and safety measures."
SimSim Wallet is an innovative technology that is transforming conventional payment methods by providing digital solutions. Unlike conventional wallet, the SimSim Wallet application enables you to make multiple transactions from anywhere to everywhere in Pakistan. Users of SimSim Mobile Wallet can also enjoy additional facilities like bill payments, merchants discounts etc.
To enjoy this innovative payment system, download the SimSim Pakistan from app-store or google play, setup a SimSim Wallet account and enjoy safe and secure payment method.