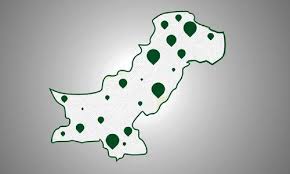 TPL Life and Mobilink Microfinance Bank enter into a strategic alliance
TPL Life and Mobilink Microfinance Bank enter into a strategic alliance
Karachi, August 09, 2017: TPL Life and Mobilink Microfinance Bank (MMFB) have inked an agreement whereby TPL Life's innovative life insurance and health insurance products will be available through Mobilink Microfinance Bank branches.
Speaking on the occasion, Mr. Faisal Abbasi, CEO, TPL Life while shedding light on the importance of insurance products designed for the needs of the common man said, "Since our inception, we have made it a point to be at the forefront of product innovation in the insurance industry. Our products available through MMFB are tailor made to cater to the loss protection needs of less privileged of our nation." He further shed light on the importance of insurance products which address the needs of common man.
Mr. Ghazanfar Azzam – CEO, Mobilink Microfinance Bank, emphasized on the strategic vision of the bank and how it will revolutionize the industry as well as add phenomenal value to Pakistan's economy and said "It is our mission to develop financial solutions for the economically underprivileged of the society. This alliance is another thread in that loop. We see a huge potential in microfinance and how it can revolutionize the banking industry and will continue to develop state of the art products and services to stay ahead in harnessing Pakistan's economy."
TPL Life provides innovative life and health insurance products which adhere to international standards and address the divergent needs of Pakistanis. The company came into existence with a mandate of providing top notch quality and affordable insurance solutions based on the strength of their seasoned professionals.
Mobilink Microfinance Bank Limited (MMBL) is a leading microfinance bank of Pakistan, backed by VEON, a global telecom giant. MMBL aims to reach out to the vast majority of people of Pakistan who remain financially excluded, by leveraging digital and allied technologies, thus contributing in the promotion of financial inclusion.