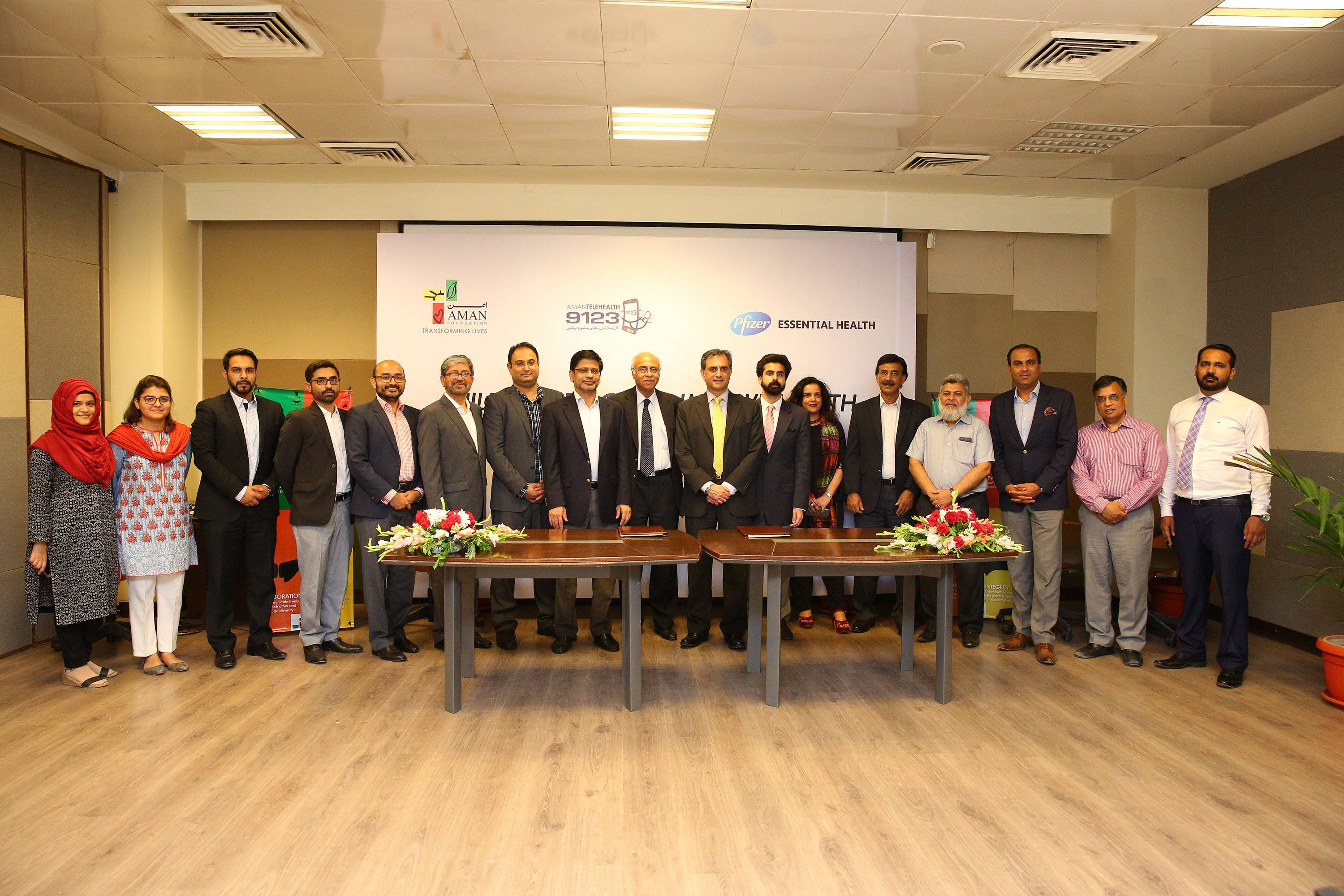 Pfizer signs MoU with Aman Health Care Services
Pfizer signs MoU with Aman Health Care Services
Lahore: 2 October, 2017 – Pfizer Pakistan Limited and Aman Health Care Services signed a Memorandum of Understanding (MoU) to jointly conduct a disease awareness on Overactive Bladder, via Aman's telehealth services, through qualified healthcare professionals (HCPs) over the phone. The signing ceremony was held at the Aman Foundation head office in Karachi, attended by Pfizer Pakistan and Aman Health Care Teams.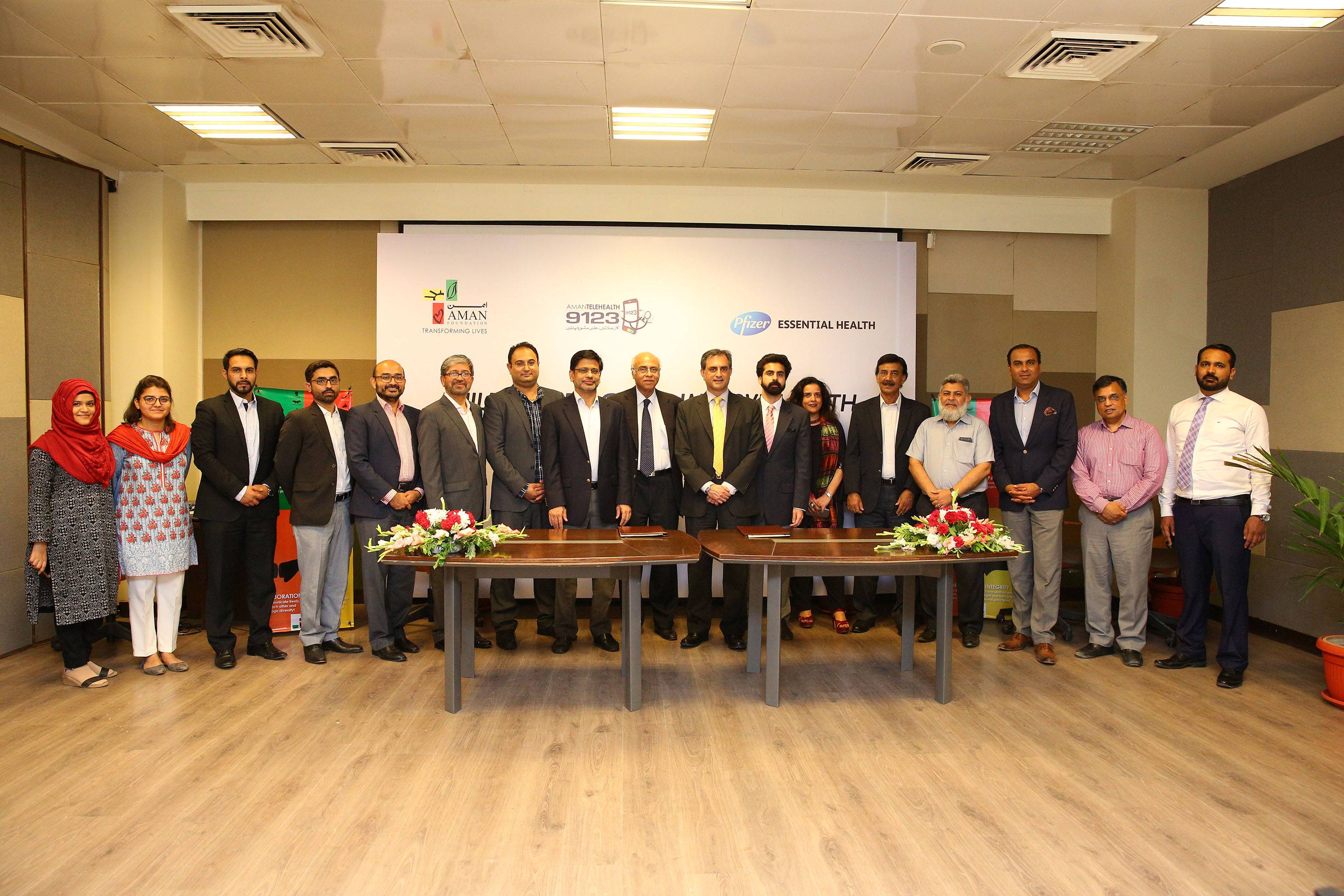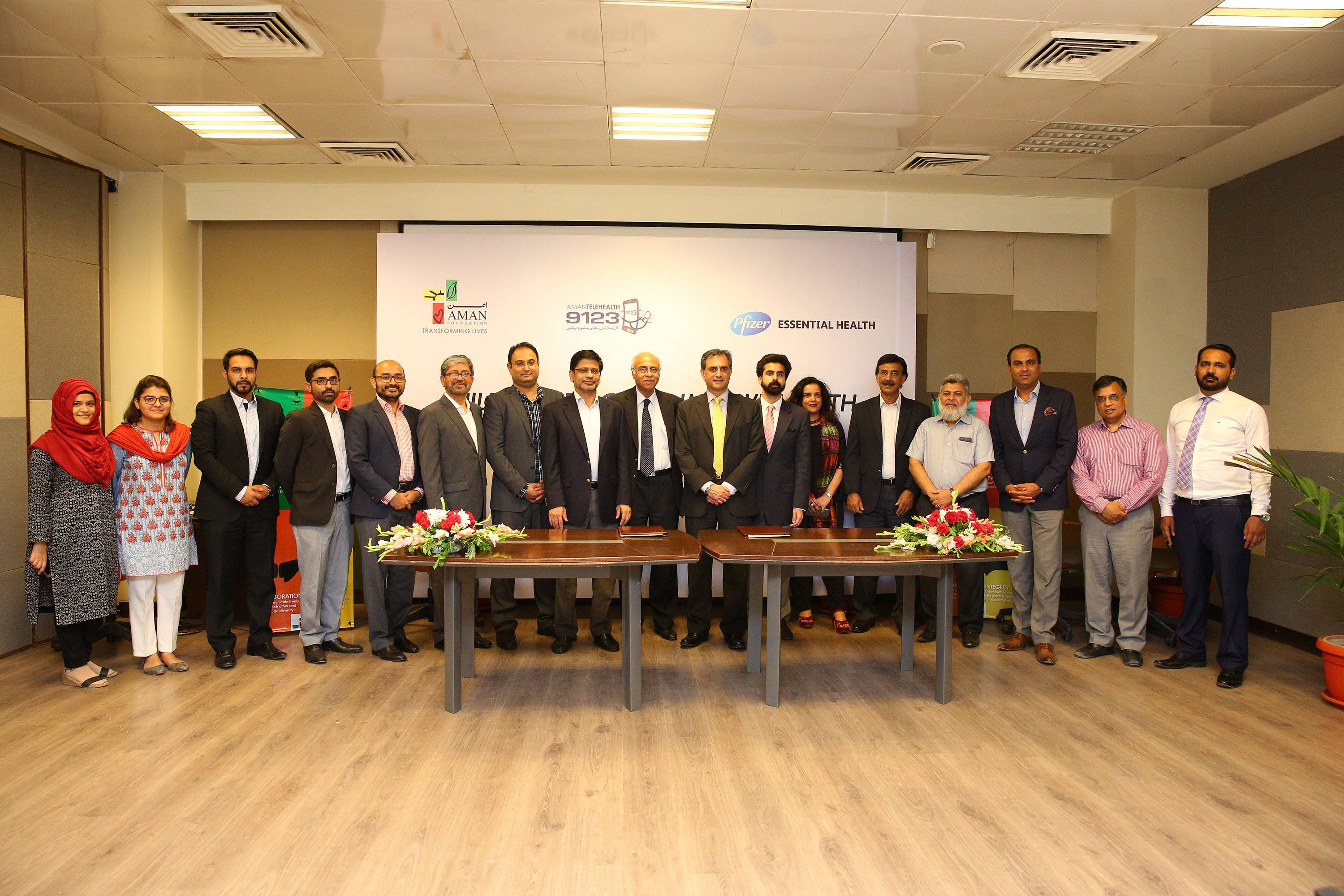 One of the symptoms of OAB is feeling the urgency to urinate and using the toilet 8 or more times in the day or 1 or more times in the night. This partnership enables patients/general public to call at 9123 number to seek awareness on Overactive Bladder Disease. The partnership will also assist patients who wish to remain anonymous and are uncomfortable discussing their issue with HCP's face to face.
Dr. Farid Khan, Country Manager of Pfizer Pakistan, in his message at the signing ceremony said;"We are very pleased to have partnered with Aman Health Care Service in this innovative disease awareness initiative, to ensure that the public has access to information through these unique tele-health services in Pakistan."
Arshad Saeed Husain, CEO, Aman HealthCare Services commented, "Aman is committed to providing quality healthcare services. Our 24 hour Tele-Health service has doctors, registered nurses and counselors available for free medical consultation. In our effort to create a health eco-system, we are constantly working in collaboration with industry leaders and are proud to be associated with Pfizer to create disease awareness. Aman Tele-Health can be reached at any time for all health related queries by dialing 9123."
About Aman Health:
In keeping with its vision of a vibrant, healthy Pakistan, the Aman Foundation is creating healthcare eco-systems with outreach initiatives targeted towards essential healthcare issues. Pakistan has one of the highest rates of maternal, prenatal and child mortality recorded internationally. With a total of 18 million inhabitants (Karachi contributes to approximately 10 per cent of Pakistan's total population), 60 per cent of its inhabitants live in katchi-abadis (slums) often without proper water or sanitation systems. Illiteracy, poverty and lack of social security systems further compounds poor access to healthcare for the most vulnerable in the city.