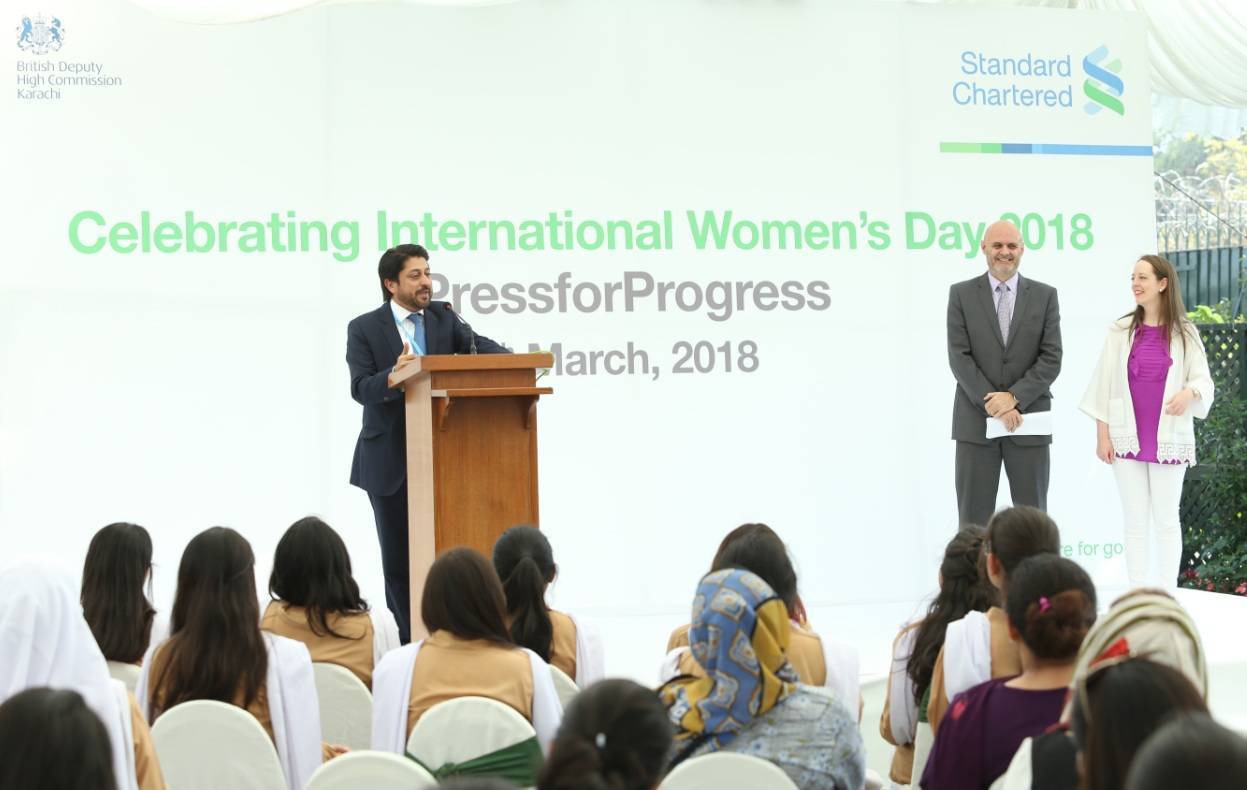 Standard Chartered celebrates International Women's Day in collaboration with British Deputy High Commission
Standard Chartered celebrates International Women's Day in collaboration with British Deputy High Commission
Standard Chartered under its Diversity & Inclusion platform joined hands with British Deputy High Commission and celebrated International Women's Day.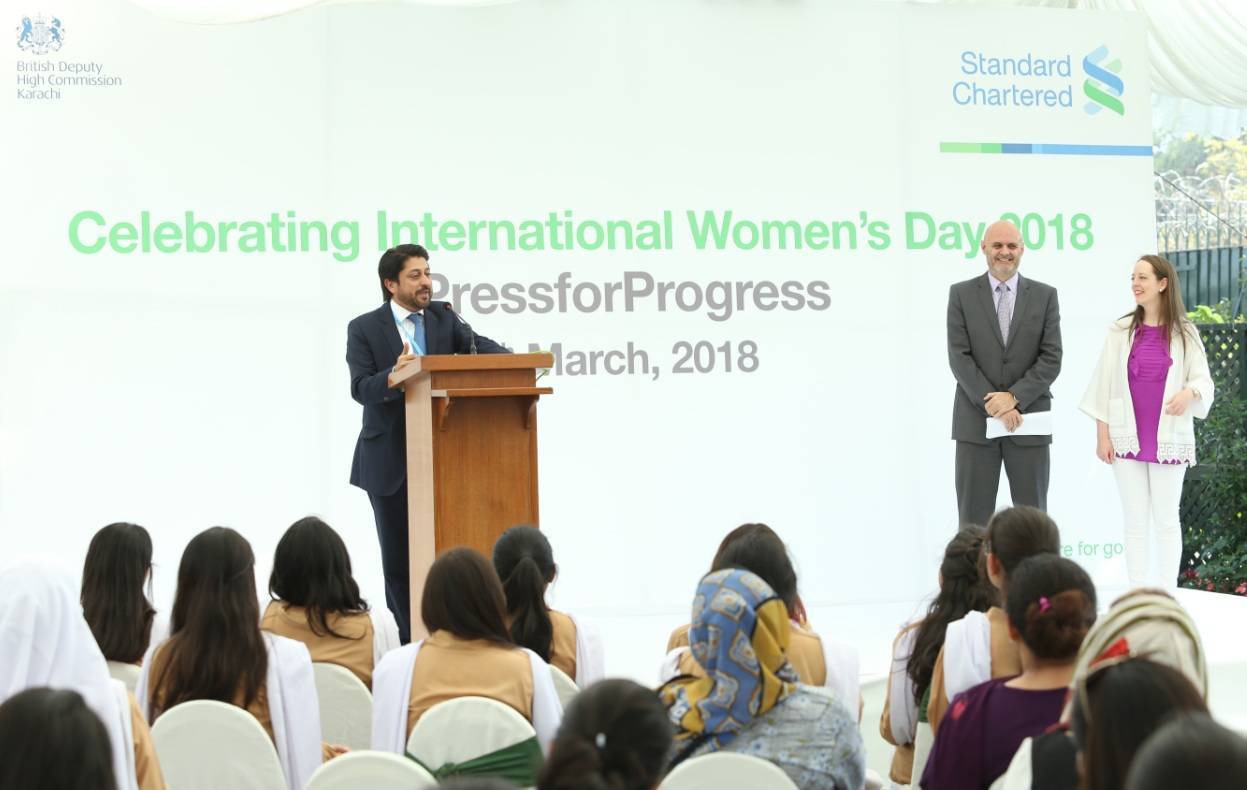 The Bank along with British Deputy High Commission organised short master classes which were conducted by leading women and men who were specialists in their areas. These master classes were attended by 100 girls from O and A levels of leading schools in Karachi.  The concept was to enlighten the girls and give them access to successful professionals who can talk about their leadership and professional development journey to them.
As the Bank aspires to be a leader in gender diversity, supporting women in the workplace, as customers and in the community, Standard Chartered remains committed to be 'Here for good' in the markets where it operates, and is determined to make a difference not only to help women fulfil their potential as leaders in the Bank, but to also play a critical role with its clients and communities in supporting and furthering the role of women in every society, including Pakistan.
2018 is a year for #Pressforprogress and our vision it to create an environment, for women, be it at work or in our communities, where talents and individuality are valued and respected.
Our gender agenda aims to ensure women are given the same opportunities to excel and progress as men, that the gender balance is better represented, particularly at senior levels, and that we encourage initiatives such as flexible working and improved parental leave benefits to better support our female colleagues.  We are committed to work to ensure we have an industry where women feel included and where they can contribute their best."
Elin Burns, British Deputy High Commissioner, Karachi said – "The UK is proud to be an international leader on gender equality. This year's HMG theme for International Women's Day is Women in Public Life with an international focus on Women Changing the World, and our Foreign Secretary's top priority is on Girls Education, which is the top priority for us in Pakistan. We are very pleased to partner with Standard Chartered to give these young girls, who will be coming in the work force soon, access to successful professionals who can guide them to reach their true potential."