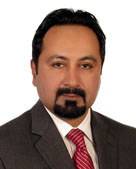 APBF condemns proposed hike in power tariff
APBF condemns proposed hike in power tariff
Karachi: The All Pakistan Business Forum has condemned the Central Power Purchasing Agency (CPPA) for proposing raise in electricity tariff to facilitate the DISCOs, under fuel price adjustment, asking the authorities to reduce electricity and gas tariff particularly for the export industry.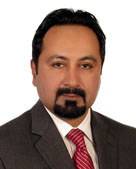 APBF president Ibrahim Qureshi said that the export-oriented industry is in deep trouble because of high cost of doing business and is on the verge of collapse. He said that such anti-business acts would hamper the growth of manufacturing sector. He said the government's machinery always vows to take the private sector on board but they do not bother to consult any trade or industrial body while making the decisions.
APBF president said that the move is against the proposed plan of economic revival and poverty alleviation. He said average electricity tariff for industry in the region is below 10 cents against 14.4 cents in Pakistan, as power tariff cost in China, India, Bangladesh and Sri Lanka is 8.5 cents, 11.3 cents, 7.3 cents and 9.2 cents, respectively. He said industries are already facing deteriorating law-and-order situation; complexity of taxes, and curtailed supply of gas and now the power tariff hike would further hit the exports and the revenue.
He said that the CPPA has proposed an increase of Rs 0.4437/kWh over the reference fuel charges i.e Rs 6.65/kWh for the month of March. He added that an increase of 45 paisa per unit in the average electricity tariff for Discos will allow them an additional burden of more than Rs23 billion on consumers on account of their inefficiency.
At a time when country's trade deficit was further stretched owing to rise in imports and slow exports growth amidst high cost of doing business the proposed hike in power tariff is very unfortunate. He said that the much hyped textile package has so far proven ineffective in providing sufficient respite.
He said that export-oriented industry of Punjab needs special attention as presently it is facing high cost of doing business. He said that business-friendly initiatives of the government could enable this industry to grow and increase its productivity. He said that the officials concerned should take the private sector on board in important decision-making.
Ibrahim Qureshi said that the industry is fast heading towards the total closure only because of high cost of gas and electricity. He asked the government to impose a uniform electricity and gas tariff across the country; as discrimination in utility prices is hitting the industry of Punjab hard.